2021 PDGA National Tour Now Open To Bid Process
2021 PDGA National Tour Now Open To Bid Process
Organization introduces new RFP with July 1 deadline
Monday, March 2, 2020 - 10:07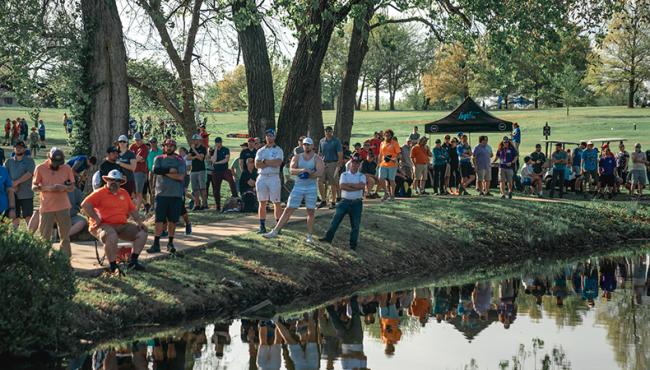 Think your event has what it takes to join the big leagues? Now is your chance to prove it.
The Professional Disc Golf Association has introduced a bid process for 2021 that will see the PDGA National Tour composed only of events that are awarded a spot on the circuit. Each submitted proposal will be reviewed by PDGA staff and the Board of Directors, who will then select the six tournaments that will make up next year's schedule. The Request for Proposal is now available, with the deadline for submission coming on July 1, 2020.
Why introduce a bid process? Simply put: It was necessary.
In recent years, disc golf has experienced an increase in not only the quantity of sanctioned tournaments – more than 4,500 PDGA events took place in 2019 – but also their quality. This trend has resulted in PDGA staff fielding more and more inquiries from tournament directors who want to join the tour. Awarding the six positions on the 2021 National Tour through this standardized process will ensure fairness in their selection.
"We are thrilled to see the prestige of the NT continue to grow, and we can't thank our community hosts, TDs, and volunteers enough for their endless support of the PDGA and the National Tour," PDGA Director of Operations Mike Downes said. "Let's keep the excitement for the 2021 season building!"
With six excellent tournaments already setting the bar for the National Tour – the Texas State Disc Golf Championships, Dynamic Discs Glass Blown Open, Santa Cruz Masters Cup, Beaver State Fling, Delaware Disc Golf Challenge, and the Music City Open – potential bidders have a roadmap for the caliber of event the PDGA looks for on its flagship series. An elite level, championship course is required, with a maximum of two tracks being employed during the tournament. Dedicated staff, local amenities, date flexibility, and a history of hosting high-quality events with top-notch payouts will also help prospective hosts score well.
"We're excited to see which tournament directors toss their hats into the ring for 2021," PDGA Events Manager Shawn Sinclair said. "We might have to make some tough decisions, but that's a good problem to have."
The PDGA National Tour helps to increase disc golf's exposure and development while allowing new generations of disc golfers to experience a fantastic PDGA competition. Dedicated hosts and communities comprise the backbone of the tour, which has provided a platform for professional disc golf since 2003. The circuit is part of the PDGA's Elite Series, a designation used for professional tour events where players earn points and a champion is crowned at the end of the season.
The 2020 PDGA National Tour kicks off on March 27 with the Texas State Disc Golf Championships.