2021 DGPT Championship to Break Payout Records for Second-Consecutive Year
2021 DGPT Championship to Break Payout Records for Second-Consecutive Year
Tuesday, February 23, 2021 - 19:25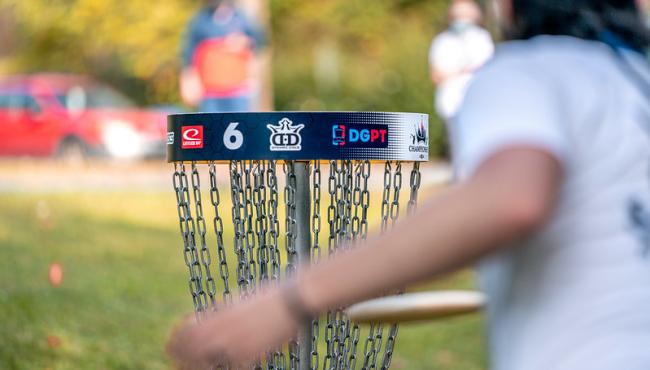 The Disc Golf Pro Tour Championship is set to break the all-time payouts record for a second-consecutive year. The Tour is guaranteeing a minimum purse of $150,000 and at least $25,000 for the Men's and Women's winners, according to a statement put out late Tuesday afternoon.
The news comes after the 2020 Tour Championship winner's payouts—initially $15,000 and then bumped to $20,000—smashed the previous mark for the Men's first-place payout ($15,000 at the 2007, 2009 United States Disc Golf Championships) as well as the Women's ($5,500 at the 2017 PDGA Pro World Championships).
It will also be the second-consecutive year that Women's and Men's champions will receive equal prize money at one of the season's premier events, a move which was widely hailed in 2020 as necessary and long overdue.
The Tour Championship will continue to feature the top 32 men and 16 women based on Disc Golf Pro Tour points. Tour points totals will be based on players' top eight finishes at Elite Series DGPT events, as well as the top their top three finishes at DGPT Silver Series events.
Hailey King and Kevin Jones took home 2020 Tour Championship crowns with compelling victories that were featured in a two-hour ESPN2 broadcast. If past is prologue, the 2021 edition is shaping up to break even more ground.