McMasterful
McMasterful
McCray, McCoy Earn Second PDGA Major Wins At U.S. Masters
Monday, May 7, 2018 - 13:35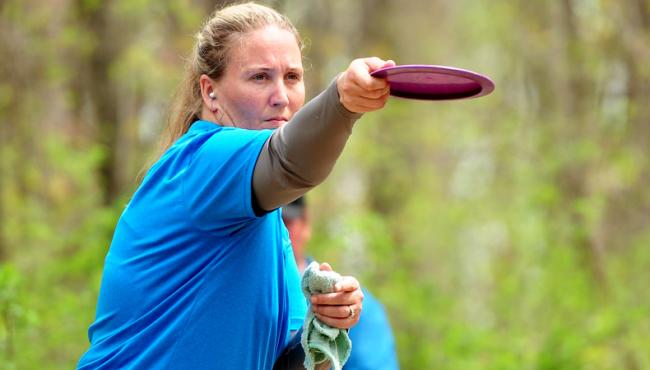 When the air horn sounded for the final round of the 2018 Tim Selinske US Masters Championship, there were many divisions where closely contended battles were about to begin. Cloudy skies and a light breeze gave the competitors a break from the heat and humidity of the previous rounds, providing a "no excuses"-type atmosphere in the race for the titles.
Both the Pro Masters 40+ and the Pro Masters Women 40+ would be playing the same chunk of the Lemon Lake Disc Golf Center, where both the Gold and Silver courses are housed. After back-to-back ridiculous rounds on Saturday that left him five ahead of the rest of the field, it was JohnE McCray's tournament to lose. With just a two-stroke cushion, Courtney McCoy had less room for error.
Joined by Lesli Todd and Melinda Ring, McCoy wasted little time and picked up two more on Todd through the first four holes, a margin she would carry through the rest of their front nine (holes 16 through 6 after a shotgun start). With the pressure on and only half a round remaining, McCoy turned on the afterburners and started pulling away.
In a run of birdie-par-birdie-birdie on holes 7 through 10, McCoy extended her lead from four to seven with only five holes to go. Todd continued to fight as the round wound down, picking up three strokes on the leader with solo birdies on holes 12 and 14. But there was simply no catching McCoy.
Finishing the round with a tap-in par, McCoy snagged her second career PDGA Major victory. Now with U.S. Masters and a United States Women's Disc Golf Championship in the Masters Women's division under her belt, one can only expect that she'll be going for the Masters Women's world title this summer in Kansas City.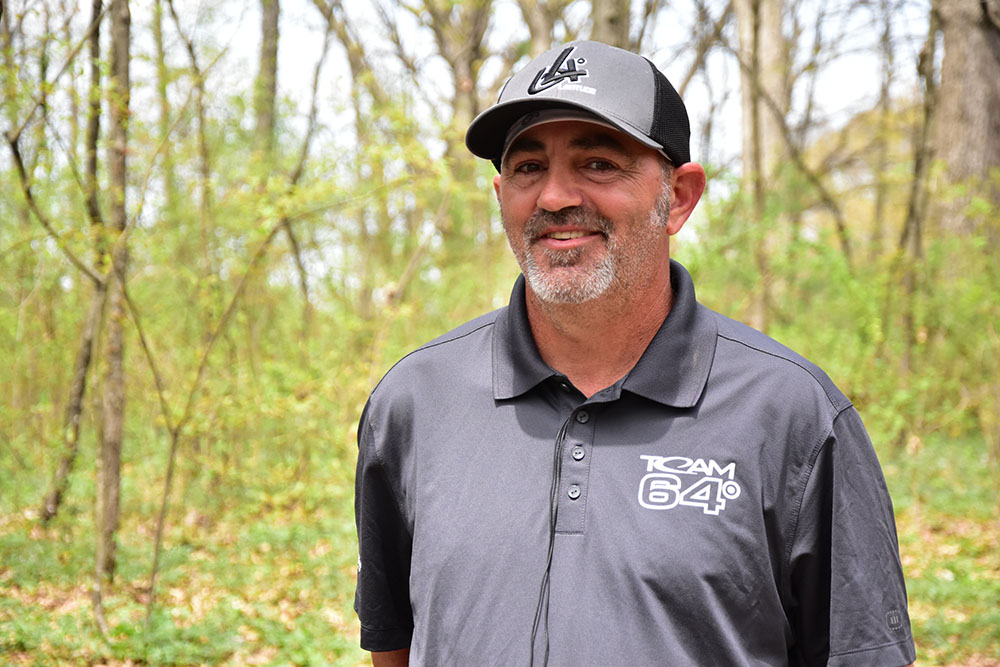 As the women finished their final on hole 15, the Pro Masters 40+ contenders were making the Gold course look easy. It was hard to imagine that McCray was going to be caught as he teed off on hole 1 with leads of five, eight, and 10 on Rob Ryan, Mike Moser, and Barry Schultz, respectively. The Gold layout can be extremely punishing, but it was clear that none of the lead card competitors were going to be fazed.
In an unbelievable display of talent and showmanship, the quartet played nearly flawless golf. In the few cases where an error was made, it was usually followed by a huge putt to save par or birdie. There have been few final round lead cards in recent history that have had so much fun. To put it in the words of the Central Coast Disc Golf's Cory Murrell, the performance brought a "bucket of chuckles."   
In the 18 holes played, there was only one bogey between the foursome, and it was the only bogey McCray took for the entire weekend. At that point, obviously, it didn't matter. He was not going to be caught. It was the battle for second that was much more prominent as the final round came to a close.
Moser had been back and forth with Ryan throughout the round, and on the same hole where McCray took a bogey, Moser carded the only birdie to tie it up with Ryan. In true championship fashion, the foursome finished the round with back-to-back star frames. After an incredible roller on 18, Moser had a long look at eagle to snag second but missed his putt left, leaving him a tap-in for birdie.
Schultz and Ryan hit their birdie putts from inside the circle as well, and McCray tossed his putter into the chains to snag his second PDGA Major win. It was the Florida native's first since his Masters World Championship in 2016 in Emporia, Kansas, and he continues to be a very real threat in both the Masters and Open divisions everywhere he goes.
Comments
Go JohnE, so very proud of you! 🏆🔥💰