Latitude 64's Next Generation Tour Sanctions More Qualifiers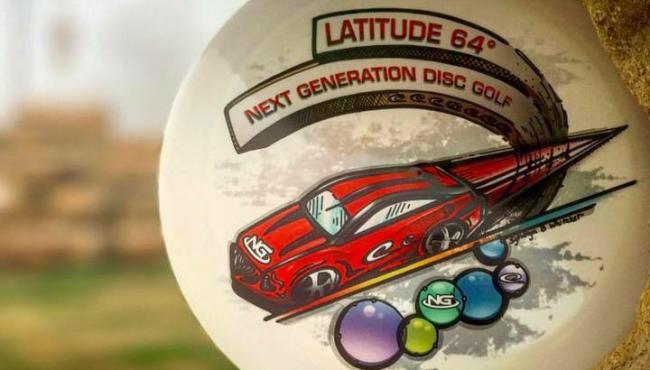 In a response to player feedback, Next Generation Disc Golf proudly announces 40 additional Qualifier Tournaments will be sanctioned by the Professional Disc Golf Association. These events provide stronger alignment between the PDGA and Next Generation Disc Golf as it had already sanctioned its National Championship scheduled for November 17-19 in Fountain Hills, Arizona where the winner will take home a new Kia Soul. Next Generation Disc Golf's mission is provide a fun tournament series for all amateurs leading to championship tournaments offering a competitive experience that mimics the focus, pressure and feel of our sport's top professional events.
"We've been energized by all of the amateurs competing in our events around the country and have valued all of the feedback we've received, particularly from those who wanted to compete but had a conflict with our original dates."  said Dave Feldberg #12626, Tour Director. In addition to providing more opportunities to compete, sanctioning the qualifiers as XC-Tiers awards current PDGA members valued PDGA Points and PDGA Player Ratings while maintaining the parameters of the Next Generation Disc Golf tour, including eligibility requirements, a unique payout model, and Next Generation Disc Golf's Divisional Amateur National Competition knows as "the DANCe".
The Next Generation Tour is comprised of over 140 qualifier tournaments spanning nine regions around the country. For a $48 entry fee, competitors receive a players package worth $65 including two Latitude 64 discs that are only available through the series. "That Next Gen Gladiator is money!", said current World Champion and Latitude 64 sponsored player, Ricky Wysocki #38008. 
Qualifier competitors compete for invitations to their Regional Championship with the number of invitations dependent on field size. The winner is awarded free entry into their regional championship, a $125 value. Top finishers at the Regional Championships advance to the National Championship in November, which promises to be one of the richest amateur tournaments in the history of the sport. The top five male finishers receive the elusive touring cards for the 2018 Disc Golf Pro Tour. In addition, the top women's finisher in "the DANCe" will also receive a Pro Tour Card for 2018.
Key sponsors include Lattitude 64, Keen Shoes, ZÜCA, DexShell waterproof socks, Shady Rays sunglasses, Onnit nutritional and exercise equipment, Nixon Watches, Infinity Disc Golf, and The Disc Golf Center. Next Generation Disc Golf is also partnered with DG Course Review and the Disc Golf Pro Tour.
PDGA membership is required for sanctioned Next Gen Qualifiers, a $10 non-member fee applies to non-active members per PDGA guidelines. Non-sanctioned qualifiers remain available.
To register for any qualifier event or for more info visit nextgenerationdiscgolf.com.