It's Vegas, Baby!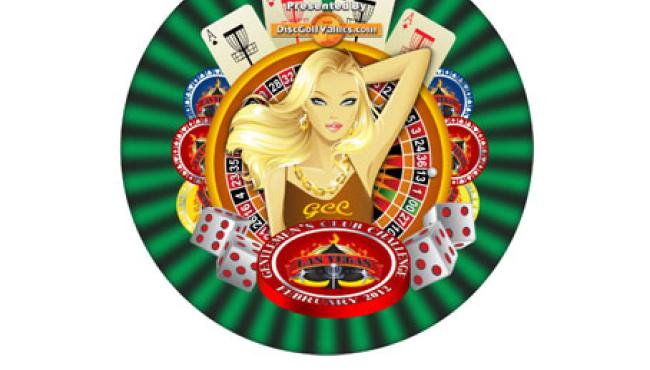 The 13th Annual Gentlemen's Club Challenge presented by Disc Golf Values is set to go!
Although it is going to be hard, the 2012 event will be even better than the 2011 event. All player packages will include a 2012 GCC stamped metal mini donated by www.discgolfvalues.com, a custom 2012 GCC embroidered hat (reduced pricing by Maverick Helicopters), a free meal from Chipotle Mexican Grill donated by Joe and Roxanna Haywood, and more!
The GCC event is ran much like a National Tour with NT dress code required for the Pro weekend, full-color caddy books, lots and lots of great volunteers, thus, giving participants of the A-Tier a unique experience that will be hard to match anywhere else. Oh yeah…and it is in Vegas baby! The course layout is a great warm-up for the Memorial because it's flat and dry, with plenty of out-of-bound lines, and the weather is normally in the 60s or 70s.
The GCC begins with the Am weekend from February 18th - 19th. The Ams will be treated to a 2-day tournament with tee times and a $35 player's package. The course will include 27 holes with an average distance nearing 320 feet, and one island hole. The raffle is always a huge success at the Award Ceremony and over $1,000 in goods has already been collected for the raffle, and a 150% payback is expected for all the divisions. We expect players from at least 15 different states along with Canada to be represented at the Amateur weekend showcasing the mass appeal of the GCC.
The following weekend, February 24th – 26th, is when the Pros play. A very strong touring field is expected. The course will include 18 holes, one being an island hole, with an average distance over 450 feet. The silent auction will be as exciting as ever and the auction list can be viewed at www.lvbagtag.com. We are hoping to add $10,000 cash to the pro payout. Players from 25+ states, Canada, and France will be represented at Pro weekend.
Innova Champion Discs came through with $8,000 in donations via merchandise sales so bring some cash and buy…buy…buy. Disc Golf Values, our official title sponsor, had a significant sponsorship of $4,500 in merchandise. The Las Vegas Disc Golf Club is sponsoring $1,500; Legacy Discs and the Senior Foundation Grand Program are sponsoring $500 each! Maverick Helicopters donated some great helicopter tours for the silent auction! This only lists our top sponsors!!!
Jeff Jacquart and the Las Vegas Disc Golf Club have been growing the GCC since the inaugural event 12 years ago. "To help put last year's $23,000 pro purse in perspective, the GCC was one of the top 10 richest PDGA events in 2011. It beat out 3 Major and 6 National Tour payouts," says Jacquart. "Although the GCC may not be an NT, we sure look, feel, and smell like one!"

The GCC would like to thank major sponsors DiscGolfValues.com and Innova Champion Discs for their support. Their efforts - a combined sponsorship of $12,500 - ensures the GCC will be more successful than the previous year, every year. For more information, please go to www.lvbagtag.com. To purchase a limited run of pre-released CFR prototype TeeDevils, go to www.discgolfvalues.com. Keep your eyes on e-bay for the 2 versions of the 2012 GCC INNColor and 2012 GCC CFR Metal Flake Discs!