If You Can't Beat 'Em, Pick 'Em!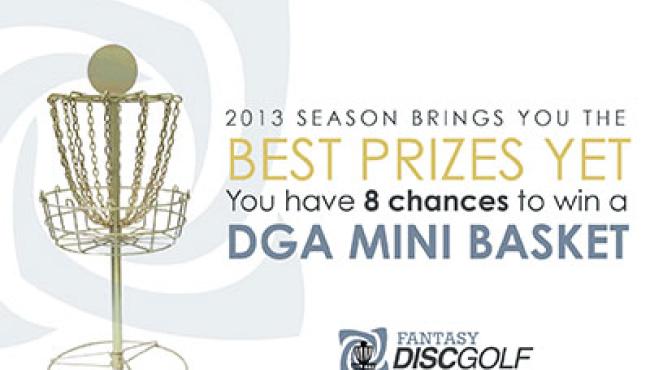 This week Fantasy Disc Golf announced the launch of their 2013 season with the tagline "If you can't beat 'em, pick 'em."  In their third season, FDG has continued to highlight the best athletes at the PDGA's best events.  Similar to other fantasy sports, users choose golfers they think will perform well and get points according to finishing position or monies earned.
Worried that you don't know enough about golfers or courses to compete?  Fantasy Disc Golf has incorporated player pages to get you the information you need.  The FDG Gold tour follows the PDGA's biggest events.  After each event the Fantasy winner will receive great prizes from great sponsors!  The best part: FDG is free to play.
FDG states that users can also bring it closer to home and experience a Premium League to use any PDGA sanctioned event in their local region. Pick Doss or Schusterick one week and next week pick your local course pro or Advanced buddy.  Premium Leagues also receive a complimentary trophy disc for bragging rights.  "If you can't beat 'em, pick 'em!"
Fantasy Disc Golf is the creation of Aaron Brooker (#20579) and Rob Hruska (#40057).  Their website has been featured in several startup blogs, sports blogs and a magazine.  Aaron is a teacher and new father of two. Rob works as a computer programmer and he and his wife have one son.  When Rob and Aaron aren't busy with work, they dominate all the local doubles tournaments they can.
- Aaron Brooker