European Open Day 3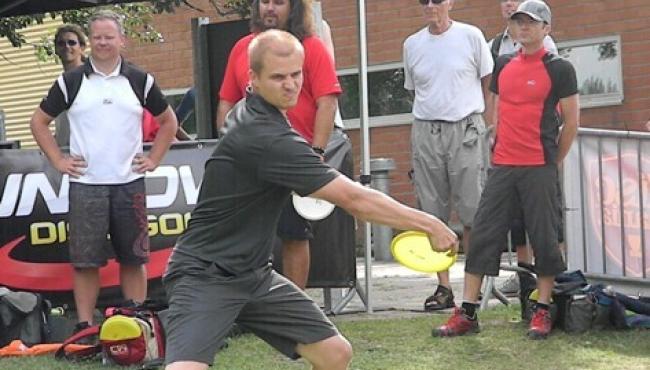 Americans Move Up On Moving Day

Saturday is known as moving day in golf and while no one made a bigger move at the European Open in Finland today than Sweden's Jesper Lundmark, whose bogey free 10 down 54 was the low score in Round 3, there was no doubt that the day belonged to the Tour-ists from USA. With Team Europe members KJ Nybo, Simon Lizotte, and Ville Piippo sliding backwards the leader boards at this year's Euro Major event are now painted in red, white and blue.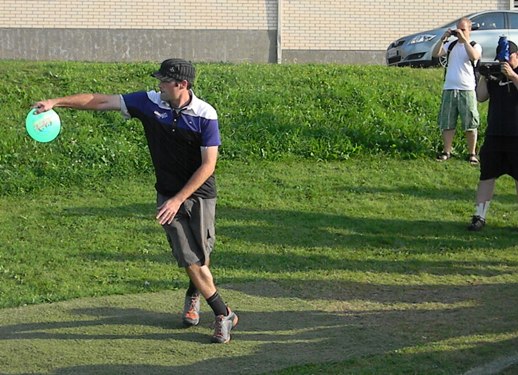 California's Nate Doss and Arizona's Paul Ulibarri are tied for 1st place in Open at -26, while Oregon's Dave Feldberg lurks in 3rd two throws off the pace. It is apparent that one of those 3 players will be crowned the winner tomorrow evening. At -20, reigning USDGC Champ Will Schusterick will round out Sunday's lead card, while the 2010 World Champ Eric McCabe (-19) and the human 2 meter stick Jeremy Koling (-18) will be atop the 2nd group, playing with Jesper and Avery Jenkins who are sitting joint 7th at -17.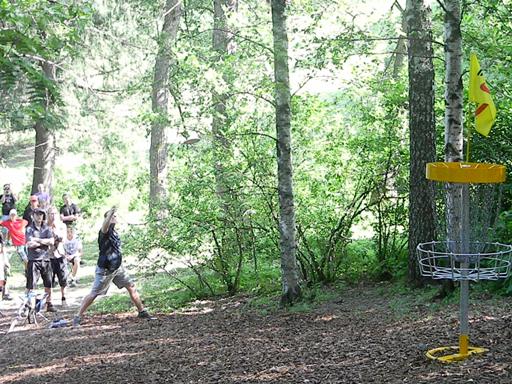 Among the ladies Val Jenkins extended her lead from 5 to 13 and 14 throws respectively over her fellow trans-continental travelers Paige Pierce and Melody King, shooting a solid 991 rated +2 66. Finland's Anne Matilainen remains in fourth 3 back of third.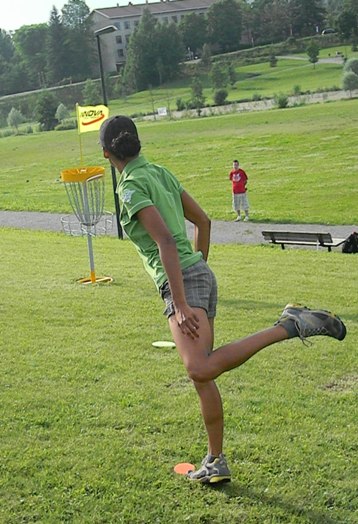 The event standings are also testimony to the fact that nowhere in the world today is disc golf growing faster than in Finland. There are now more than 210 courses in this nation of 5 million and more than 15,000 regular players. This remarkable grassroots growth reflects the efforts of Euro Open TD Jussi Meresmaa and many other dedicated Finnish disc golf fanatics. Last year's 16 and under World Junior Champ Seppo Paju shot a 1046 rated 58 today, and there are several other Finnish youngsters who also "finn-ished" strongly today to sit in the top 30, well inside the cash line, including Nils Iso-Markku, Pasi Koivu, Arttu Sikanen, Jalle Stoor, and Jere Rosenqvist.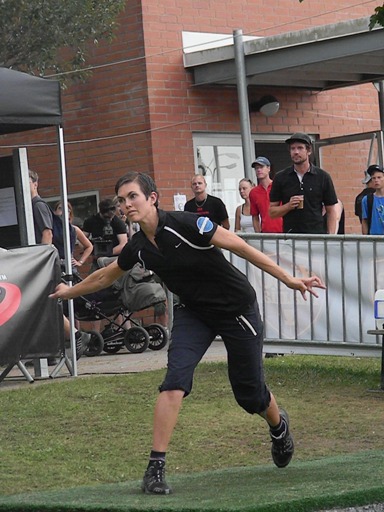 Be sure to tune in to www.DiscGolfPlanet.TV  tomorrow for more live coverage from the beautiful Nokia Sports Center Course, as the top contenders battle for the European Open crowns. You'll also find live scoring and tons of info at the event website www.opendiscgolf.com , while the preliminary player ratings, event payout, daily story and photos will all be posted at www.pdga.com .