Throw Green Course Opening Best Practices for Disc Golf Clubs
Throw Green Course Opening Best Practices for Disc Golf Clubs
Last updated: Wednesday, May 27, 2020 - 11:57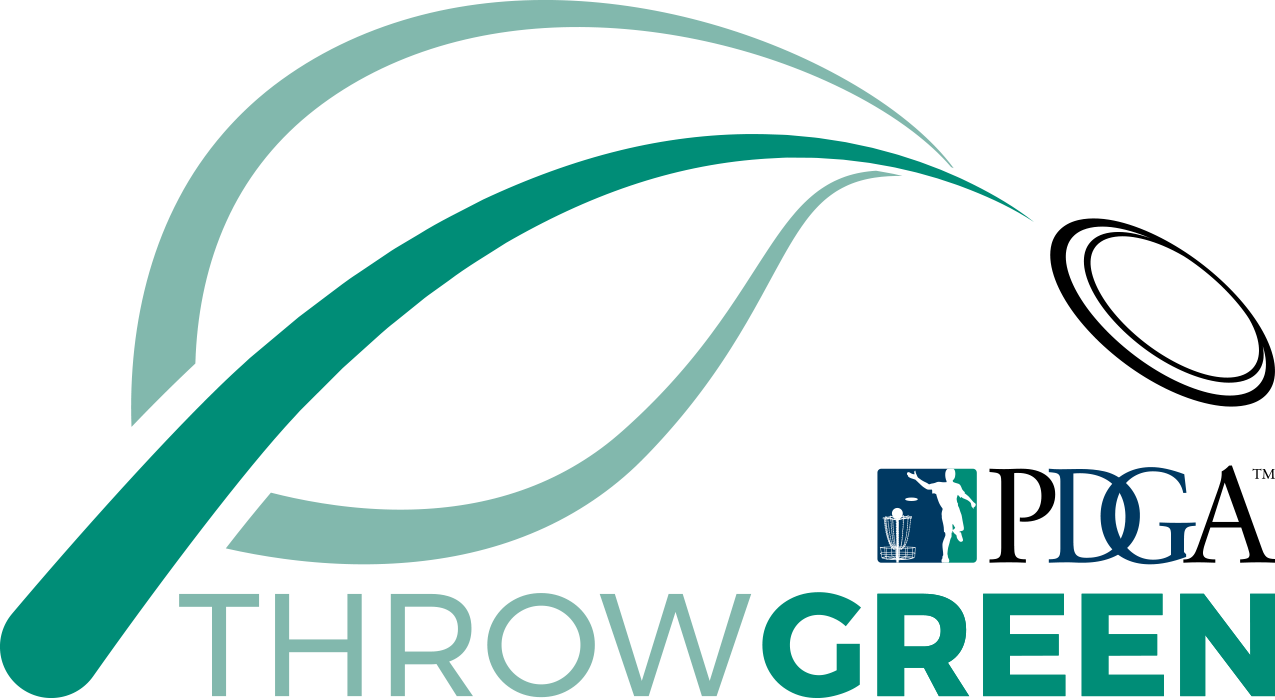 First Steps
Have a club Board of Directors meeting using Zoom or other digital meeting app.
Discuss who is the appropriate park staff member to contact.
Contact your local park authorities.
Thank park authorities for their efforts during these crazy times.
Discuss current situation of local parks and local courses.
Discuss park's timeline on reopening course(s).
Discuss how club and club members can volunteer to assist park staff on necessary tasks.

"What can we do to help get the course open and be safe to play?"
Scheduling and Getting the Word Out
Discuss with park representative(s) the club's desire to help ensure that the course will be safe once it reopens to the public.
Work with park officials to pick the most appropriate day(s) to have course workday(s).
Discuss with parks department opportunities for individual and/or small groups of volunteers to work on their own.
Create and post a workday flyer on the course kiosk and/or on the first tee sign, create a Facebook event page, invite and share with club members, call and/or text club members and local players, and/or contact local organizations (Chamber of Commerce, for example) to assist in publicizing your course reopening and clean-up efforts.
Supplies Needed
Assess the needs of the course, then prepare an inventory of the tools needed to complete the tasks at hand.
Garbage bags/recycling bag/bin.
Work gloves.
Rakes, shovels, trimmers, pole saw, digging bar, level, other hand tools as needed.
Water and snacks for workers (individual bottles and packages to eliminate any shared use of containers).
Hand sanitizer and face-covering masks are suggested. These should be provided by individuals.
Staffing
Invite your most experienced and most trusted workers.
Create small groups.
Consider establishing a "Team Captain" to assign volunteers to specific duties and to ensure safe work habits. This should either be a club representative or a park representative.
Assign experienced/trusted people to lead small groups.
Consider what tasks make sense for particular groups of volunteers.
Consider community service hours workers that may be available.
Safety, Safety Meeting, Social Distancing
Create an online safety meeting video and/or instructions for volunteers to review prior to gathering.
Reference the existence of the online safety meeting and instructions. Ensure that all volunteers have reviewed the online materials.
Review local guidelines and best practices for social distancing and group gatherings and make sure they are followed while working.
Review general safety precautions, including the wearing of masks to cover the face, keeping at least six feet away from other volunteers, and away from possible hazards.
If volunteers are allowed to use power tools, chainsaws, etc., be sure to assign these duties only to those who have experience and are aware of dangers.
Advise volunteers to take precautions for possible poison ivy, ticks/bugs, and heat.
Basic Course Maintenance Needs
Prior to a scheduled workday, set up a time to inspect the course with parks department personnel or with permission.
Work with the park to identify what type of work is acceptable for individuals and what types of work require park supervision.
Discuss with parks department opportunities for individual and/or small groups of volunteers to work on their own.
Determine what can be done by volunteers.
Offer assistance to the parks department.
Reinstallation of Targets (if applicable)
Discuss with a park representative if this is a task for the club or for park staff.
If it is the responsibility of the park, offer assistance.
If the park staff wants the club to assist in this task, discuss logistics and equipment that will be needed. Consider if locks will need to be cut. Will new locks be needed? Will a vehicle be needed for transport? Can the course be navigated by vehicle without damage to property? Can service roads be used?
Tools needed: Level, tool to remove debris from in-ground sleeves, locks and keys, etc.
Litter Removal
Good job for new people.
Need to provide heavy-duty bags, recycling bags, gloves and "trash picker tools."
Prepare a plan to spread people out and follow at least local minimum social distancing guidelines. Consider assigning a maximum of two volunteers per hole.
Provide a central place for garbage bags to be collected and instruct volunteers to do so safely.
Provide recycling bags/bins to collect recyclable items and instruct volunteers to do so safely.
Vandalism Remediation (if applicable)
Survey damage with park staff.
Assess the situation and plan remediation accordingly.
How can we make these efforts, fun, productive and a "win-win" for clubs, courses, parks and disc golf in general?
"Work in the morning and play in the afternoon" if allowed by park staff.
Be sure to have ample water and snacks for all volunteers and park staff, using safe strategies for distribution to avoid any sharing of containers.
Order food for all volunteers and park staff who participate and use safe strategies for distribution.
Hold a contest and reward people who pick up the most litter.
Volunteer appreciation awards, club members donate excess discs.
Consider contacting local newspapers to report on your course opening activities/events.