Disc Chic Challenge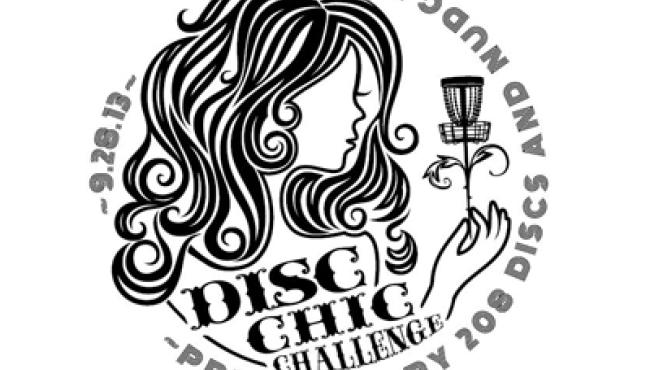 With women-only disc golf tournaments popping up all over the place, Star Newton #38712, and her sister, Faith Cross #53164, are following suit in Utah. Star notes, "for years, I was the only woman in my club. I always felt like the minority, so I decided to round up all the women I saw at the course to build the female members of our club." September 28, 2013 will be the third annual Disc Chic Challenge held in Riverpark Disc Golf Course, Riverdale, Utah.
Many regions that once lacked female participation are taking matters into their own hands by running women's leagues which then leads to hosting women-only tournaments. Star remembers when she "was the only woman playing tournaments, and now we have enough women who play tournaments to fill every division from recreational to open. Being able to witness the growth of women in this sport makes me feel empowered to encourage more women to get out and play."
With only 9 current female PDGA members in the state, Star and Faith "held a co-ed doubles tournament [in May, called the] "Disc Lovers Challenge", to encourage men to bring their women out to play and to raise funds for our Disc Chic Challenge this year. It was a huge success bringing in 42 women, our course record for women to date!" 
Women-only tournaments create an atmosphere that is more inviting to women, especially to those who have little disc golf experience. "The Disc Chic Challenge is an opportunity for women who have always wanted to play in a tournament but have felt intimidated to come out and experience a very welcoming group of ladies who are eager to teach and support beginners," adds Newton.
The sisters have teamed up with 208 Discs, Northern Utah Disc Golf Association, Fade Gear, Disc Diva, Vanish Disc Golf, Team Utah, and local artists to make this event happen. They have raised $500 of added cash to the professional divisions and will be providing some awesome prizes and locally-made trophies. No one will go home empty handed as all players will receive a player's pack upon check-in, and a provided dinner that night. 
Invite your mothers, grandmothers, sisters, girlfriends, wives, and friends to this "for women, by women" tournament. Online registration will continue until September 22, but day-of registration is still an option. For more information on the event and how to sign up visit their website on http://www.discgolfscene.com/tournaments/Disc_Chic_Challenge_2013.