Introducing the 2022 Virtual Sport World Team Disc Golf Championship
Introducing the 2022 Virtual Sport World Team Disc Golf Championship
Tuesday, January 11, 2022 - 13:44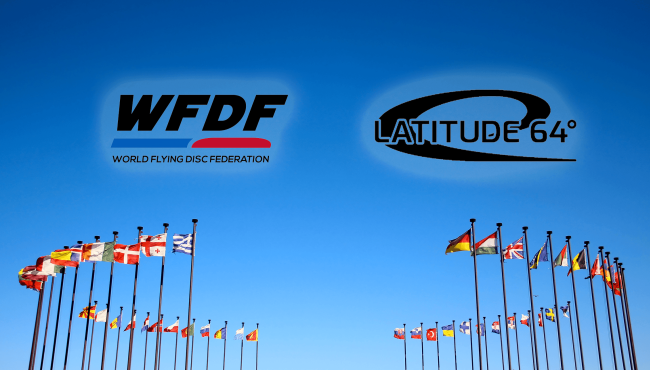 The World Flying Disc Federation (WFDF) has teamed up with Swedish disc manufacturer Latitude 64 to create the WFDF 2022 Virtual Sport World Team Disc Golf Championship: the world's first international virtual disc golf competition.
The competition will be hosted by Disc Golf Valley, the popular disc golf video game for iOS and Android devices, which has more than 500,000 downloads since its launch in 2017 and which has seen a surge in popularity since the beginning of the pandemic.
"Virtual Sport is more important since the pandemic and allows a different way to engage the community and give interest to people who are not playing the sport of Disc Golf itself," the event's official press release stated. "With no travel restrictions or lockdowns to overcome, individuals can participate in this online tournament from the comfort of your own home."
How To Participate
Players from 40 countries around the world are invited to participate in a National Qualifying round between January 17 and February 13, with each country being designated a seven-day window during which qualifying rounds can be played.
The top male and female player from each country will be given the honor of representing their country in the main event, to be held February 19-20.
There is no cost to participate and no prizes will be awarded apart from the chance at a World Championship title.
For more information on how to get involved with this exciting and innovative new event, see the complete informational bulletin or visit the WFDF's event page.
Comments
who cares what you think? lol
Not many people probably. But that won't stop me from sharing my opinion. :)
Good... as long as you know it! Have a great day...