Elections Reminder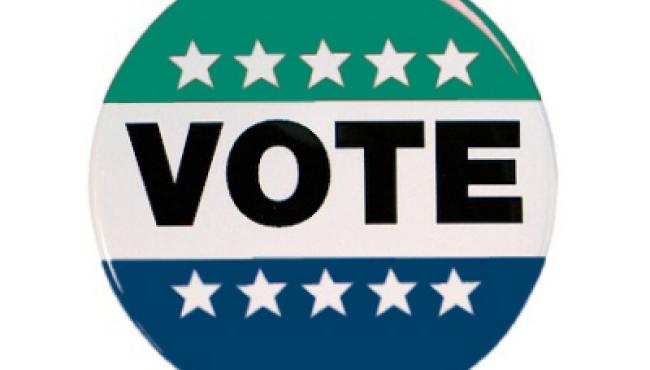 The 2011 PDGA Elections are currently underway and will run until August 7, 2011. Have you voted yet?
If you were an active PDGA member with a valid e-mail address in good standing as of July 13, you should have already received your online ballot from Vote-Now.com with your PDGA online election instructions including your individual ballot passcode. All active members whose email bounced back or who did not have an email address on file, should have already received a postcard from vote-now.com with their on-line ballot instructions and passcode.
Do not delay. Please vote now! In doing so not only are you fulfilling one of your basic rights and responsibilities as a PDGA member, but you are also demonstrating that the work performed by these our core volunteers is important and worthwhile, both for you personally, and for the PDGA and disc golf as a whole.
The PDGA nominating committee published the following Voters Guide to assist you in understanding the organizational and business needs of your association and to provide you with an unbiased method to personally evaluate the qualifications and experience of each of the candidates. Please use this voters guide in conjunction with the Board candidate statements and bio information to assist you in making your choices.
BOARD OF DIRECTORS CANDIDATES
Tom Cremer
Bob Decker, CPA
John Dorn
Rebecca Duffy
Teresa Trueba Embree
Joe Feidt
David Feldberg
John Heaton
Jack Hicks
Jurky Jurkovich
Jack Lowe
Tom Lowry
Kevin McCoy
Theo Pozzy
Kent Schafer
Peter Shive
Michael Solt
Mike Wierda
2011 PDGA Board Candidate Statements
STATE/PROVINCIAL COORDINATOR CANDIDATES
Alabama - Chris Pierce #24826
Alberta - Craig Burrows-Johnson #10658
Arkansas - Evan McKee #28702
Armed Forces Overseas (State Code "AE") - none
California (North) - Jennifer Knisley #13273
Colorado - John Bird #387
Delaware - Tony Mastrangelo #7129
Georgia - Keith Johnson #10444
Idaho - Derek Ford #1929
Indiana - John Cavaletto #19070
Kansas - Chris Smith #19983
Louisiana - Brian Harrison #1714
Manitoba - Darin Watson #40333
Minnesota - Mike Snelson #9537
Missouri - Billy Nelson #13448, Fred Smith #20578
Nebraska - no candidates
New Hampshire - Rob Feeney #33565
New Mexico - Bill Leslie #14073, Sean Duggins #
North Carolina - Robert Leonard #21676, Todd Gillihan #3355
Ohio - Paul Jay #10227
Ontario - Kim Scott-Wood #19777
Pennsylvania - Chas Ford #12850
Quebec - Peter Lizotte #9189
Rhode Island - Greg Wintrob #23857
Saskatchewan - Murray Gordon #19521
South Dakota - Scott Caesar #10282, Brady Laue #32860
Texas - Mitch Justice #15022
Vermont - Christopher Young #24381
Washington - Mike Rideout #25724
Wisconsin - Terry Miller #10738
2011 PDGA State/Province Coordinator Statements
2011 PDGA ELECTIONS
Due in part to recent changes to the elections process and organizational bylaws, the elections cycle has been changed and will take place from July 18 to August 7, with the elected candidates assuming office as of September 1, 2011. The 2011 PDGA Election will be held on-line, with members casting their ballots at www.vote-now.com. Over the three past years, the elections saw record levels of participation in terms of the % of current members voting.
VOTING PROCEDURES
During the first week of the elections all current members for whom the PDGA has an email address on file will receive an email from vote-now.com with their PDGA online election instructions including their individual ballot passcode. All members whose email bounces back or who do not have an email address on file, will be mailed a postcard by vote-now.com with their on-line ballot instructions and passcode. On or about July 27, all members with valid emails who have not yet voted will be sent an e-mail voting reminder. Those members who do not have any access to a computer or internet capability will also be able to contact the PDGA office and request a mailed paper ballot. Provided this request is received by the PDGA no later than July 27th, a ballot will be mailed to the member.
BOARD MEMBER QUALIFICATIONS
A Board of Directors is a requirement for non-profit status and is mandated by the PDGA bylaws. In addition to semi-annual summit meetings, the Board and staff conduct monthly teleconference calls and ongoing communication to accomplish required business. Some of the Board's main activities include: setting PDGA policies; hiring and supervision of an Executive Director responsible for headquarters, staff, and ongoing operations; financial management including annual budget; identification of responsible future Board members; and representing the membership's visions for the future of the sport and the association.
Board candidates must be an active PDGA member and should have some of the following mix of skills and qualifications:


Professional experience involving management, marketing, financial, strategic planning, entrepreneurship, and/or experience in the non-profit sector.


Communication skills in representing the PDGA, and in corresponding with members, including access to e-mail.


A passion for the sport of disc golf.


Familiarity with and commitment to the PDGA
NEW BOARD STRUCTURE
The PDGA Board has historically been comprised of seven elected members, each holding a two-year term, however a recent amendment to the bylaws will result in the board being increased to nine members beginning in 2011. Under the new bylaws, the terms of board members have also been increased to three years with a staggered rotation.  
Four at-large Board member positions will be elected this year. The two candidates who obtain the first and second highest number of votes in the elections will serve three year terms from September 1, 2011 to August 31, 2014. The two candidates with the third and fourth highest number of votes will serve two year terms from September 1, 2011 to August 31, 2013.
Additionally two board members will be appointed following the 2011 elections with one of those positions being a three year term from September 1, 2011 to August 31, 2014 and the other being a two year term from September 1, 2011 to August 31, 2013. Ultimately three board positions will be filled each year with staggered three year terms once we get past this initial transition to the new structure.
These changes and adjustments are intended to enhance the continuity and the knowledge base of the Board as it moves through each annual election cycle.
NOMINATING COMMITTEE
In order to more effectively identify and motivate highly-qualified members to run for these essential leadership positions in the PDGA, the Board has appointed a Nominating Committee to begin work with the 2011 elections. The committee has been tasked with identifying and recruiting qualified candidates to run for the board as well as reviewing all submitted candidate bios and statements. All candidates will be reviewed by the Nominating Committee and recommendations made to the Board on their suitability prior to the elections. The four members are current and "retiring" Board member Todd Andrews, former Board member Ron Convers Jr., the Disc Golf Guy Terry Miller and it's chaired by PDGA #003, Dan "Stork" Roddick, longtime Board advisor.
BYLAWS CONFIDENCE VOTE
The PDGA Board recently announced a change in the bylaws, which makes several changes to the Board structure and process, including a rolling schedule of three-year terms and the appointment of some board members. Details of the changes and their rationale can be found under the heading "New Business" on page 7 of the May 2011 Board Teleconference minutes at:
http://www.pdga.com/files/documents/2011-05-10BODMeetingMinutesApproved.pdf
The members of the Board feel strongly that this will be a productive step, which will foster the continued productivity of PDGA management and leadership. The required motions passed unanimously on a Board that has a history of diverse points of view.
 
In the days that followed the announcement of these changes there was concern voiced from some of our members, who felt that a measure of this magnitude should be sanctioned by a vote of the members. While this is not required by the bylaws, the Board members felt that the request was a reasonable one. The call for such a vote, if initiated by a member requires a petition signed by 10% of the current members. In this case, the necessary labor of that requirement seemed burdensome and thus the Board has decided to offer a confidence vote by their own motion. Their motion will allow the vote to be taken during the PDGA elections to be held July 18 to August 7, 2011. Since the vote will be part of the elections, no substantial effort or expense will be incurred to gather this vote.
The question to be posed is a simple vote of confidence regarding the recent change to the bylaws and Board structure. If a majority of the voters return a result of no confidence, the Board has agreed to revisit the issue. They encourage all members to carefully review the nature and background of the changes and take the opportunity to provide their opinion on the matter.
PLEASE VOTE!
When you receive your ballot in mid July, please take a few minutes of your time to complete and submit your ballot. In doing so not only are you fulfilling one of your basic rights and responsibilities as a PDGA member, but you are also demonstrating that the work performed by these our core volunteers is important and worthwhile, both for you personally, and for the PDGA and disc golf as a whole.