The Beaver State Fling Returns to the National Tour
The Beaver State Fling Returns to the National Tour
Friday, June 12, 2015 - 01:11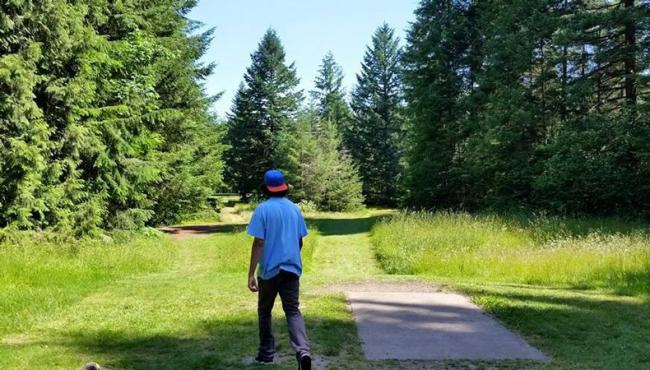 Google the word "Milo" and you'll end up with a whole lot of information about a chocolate powder used to make what we can only assume to be delicious beverages. In the world of disc golf, Milo means only one thing, Milo McIver State Park, a course full of old-growth evergreens located about 30 miles southeast of downtown Portland, OR. Beyond that, Milo is often associated with Oregon's premier disc glf event, the Beaver State Fling.
To be more specific, when a disc golfer references Milo they're actually talking about Riverbend Disc Golf Course, an incredibly beautiful piece of disc golf heaven housed within Milo McIver State Park that is nearly impossible to describe in words. The course is as aesthetically pleasing as it is difficult and although there are dozens of disc golf courses in the greater Portland area, the Beaver State Fling uses only Milo for all three days of the event.
We caught up with PDGA Touring Pro Nate Sexton #18824, an Oregon native and Milo enthusiast, and had a chance to ask him a few questions about this magical place.
What is it about Milo that makes it so special?
"Milo McIver's two courses (Milo East and Milo West) have everything I want in a course: long shots, technical shots, elevation change, and beautiful scenery along the Clackamas River. It's my favorite place to play disc golf!"  
What is your favorite hole at Milo, and why?
"My favorite is Milo West - Hole 9, AKA 'The Genius'. It has an extremely elevated tee pad that plays through a narrow gap immediately off the tee. It's a fantastic short par 4 and you'll see scores ranging from 2 to 6 on it in the Open division this weekend."
What hole, if any, do you think will cause the most problems for people that have never played Milo, or have only played Milo a few times?
"I think Milo West - Hole 10 will cause the most trouble because of the risk/reward factor on the tee shot. Attempt to bite off too much and you'll end up OB very early. Too little and the approach to the island green becomes very difficult. It's probably Milo's most dangerous hole. One bad mistake could result in a huge number on your scorecard."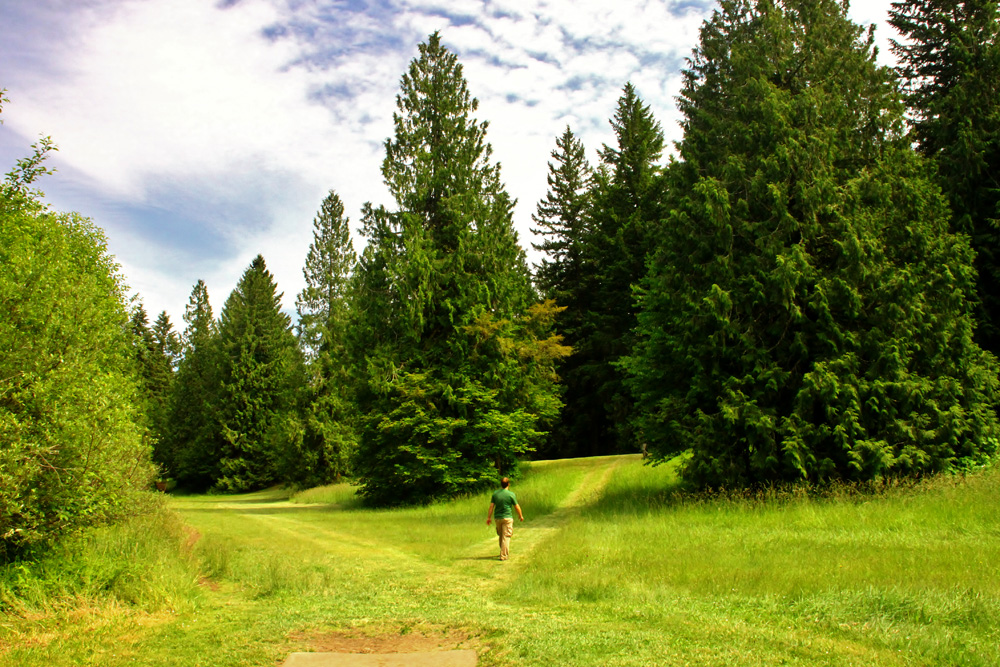 Enough about Milo. Let's talk a bit about the event itself. Now in its 13th year, the Beaver State Fling is a well-known favorite of pros and amateurs alike. It give players a chance to experience the beauty of the Pacific Northwest and enjoy the unique city of Portland all while getting to play disc golf at one of the most amazing pieces of disc golf property in the United States.
Since 2005, the Beaver State Fling has been awarded PDGA National Tour status eight times in the past, with this weekend being the ninth. It was run as a B-Tier last year, but only because they were too busy planning, organizing, and running one of the most, if not THE most, successful and exciting PDGA Professional Disc Golf World Championships of all time.
The 2015 Beaver State Fling is the fourth of seven stops on the PDGA National Tour. Paul McBeth #27523 and Paige Pierce #29190 both lead the current National Tour standings, already off to commanding leads of 35.5 and 22 points, respectively. They will both be attendance and as usual they will both have targets on their backs going into the competition.
Round 1 begins on Friday morning bright and early at 9:00am PDT. The Open and Open Women's divisions play twice at Milo on Friday, one round on Milo East and one round on Milo West. The rest of the weekend is a bit less grueling, playing just a single round on Saturday afternoon and a final single round on Sunday afternoon.
Live scoring and tweeting on pdgalive.com will start for Round 2 of the 2015 Beaver State Fling on Friday afternoon once the lead cards are established and it will continue for the remainder of the weekend. Several different YouTube channels will be on site filming including Central Coast Disc Golf, Prodigy Disc, Jomez Productions, and EMVLife. We'll be providing links to all videos of the events for you on PDGA.com as soon as they become available.
Follow the PDGA on Facebook and Twitter for up-to-the-minute information, updates, pictures and videos. Another incredible weekend of top-notch disc golf is in the works. See you at Milo!