Logo Contest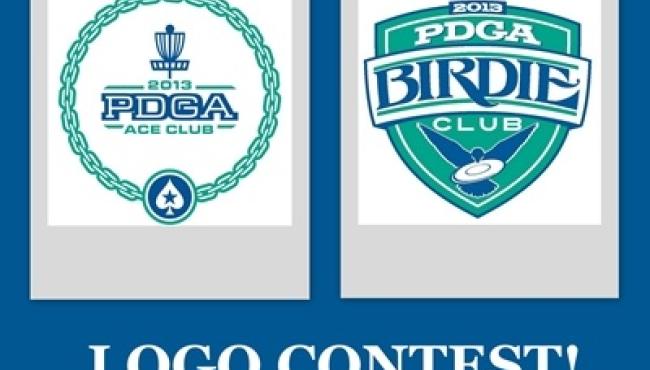 Its contest time! The PDGA is soliciting designs for the 2014 Ace Club and Birdie Club logos.
Compensation in kind for the winning design will be a 2014 Ace or Birdie Club membership. (A larger package will be provided if the same person submits more than one winning logo design).
Designs should include the following:
PDGA logo colors (green = PMS 334, blue = PMS 653)
The words "2014 PDGA Ace (or Birdie) Club"
Ace or Birdie theme, for example Ace could be a disc tracking from far away and slamming chains, and Birdie could be a disc under a basket with a cardinal or other bird sitting on top of the basket singing.
Please submit all logos in vector format (.eps). If submitted in raster format (.tif, .jpg), logos must be at least 300 dpi in density and 1200x1200 dpi. All logos should also be presented in both color and black/white versions, and must work well for hot stamping on discs in both 4 color process and black and white.
The PDGA will retain copyright to all winning designs. Deadline for design submission: August 29th. For more info please contact Sara Nicholson at the PDGA office (706) 261-6342 or email.