A Quick Turn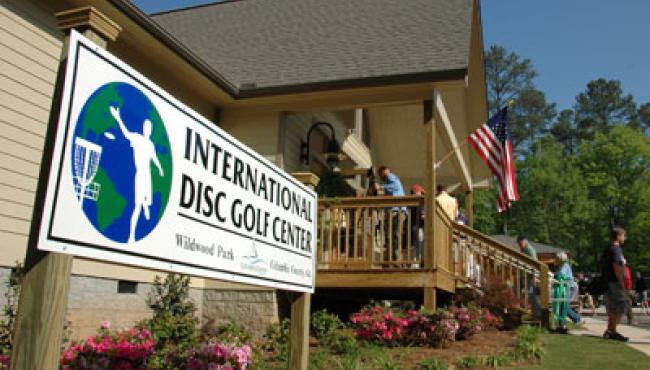 The 2013 National Tour continues this week in Appling, GA with the Disc Golf Hall of Fame Classic presented by Prodigy Disc.  Due to last minute scheduling conflicts, players were asked to make a quick turn-around after last week's National Tour event, the "Steady" Ed Master's Cup in Santa Cruz, CA; seeing some touring players travel as much as 2,300 miles to attend this week's event.  
Held at the International Disc Golf Center, the headquarters for the PDGA, the Classic will play host to a number of the world's greatest disc golfers.  The PDGA is proud to return the Hall of Fame Classic to the National Tour Schedule, as it is an event rich in history.  The IDGC, located in beautiful Wildwood Park, is the ultimate tournament facility.  A beautiful complex complete with the Hall of Fame of Disc Golf, a disc golf museum and pro shop, 3 championship level courses, and the help of the full PDGA staff, many factors contribute to make the event at the IDGC one of the best in the country.  Each course has a different personality, as the terrain of Wildwood Park provides some unique challenges for the players. 
The Hall of Fame Classic is the fourth stop on the 2013 National Tour Elite Series presented by Vibram Disc Golf.  The points race in the Drive for the Championship is starting to tighten up after an exciting finish to last week's Master's Cup.  In the Women's division, Catrina Ulibarri took the lead last week after her victory in California, just one point ahead of Paige Pierce and 4 points ahead of Sarah Hokom.  Paul McBeth now stands alone at the top of the Open Men's division after consistent top two finishes at the first three National Tour events.  For a complete listing of the points standings, click here. 
Follow the action this weekend with live scoring at pdgalive.com and play-by-play coverage on Twitter from @PDGAlive.  Thanks to all volunteers and staff and good luck to those competing in the tournament!