2023 PDGA Professional Disc Golf World Championships

August 30 – September 3, 2023
Jeffersonville, VT, United States
Event Info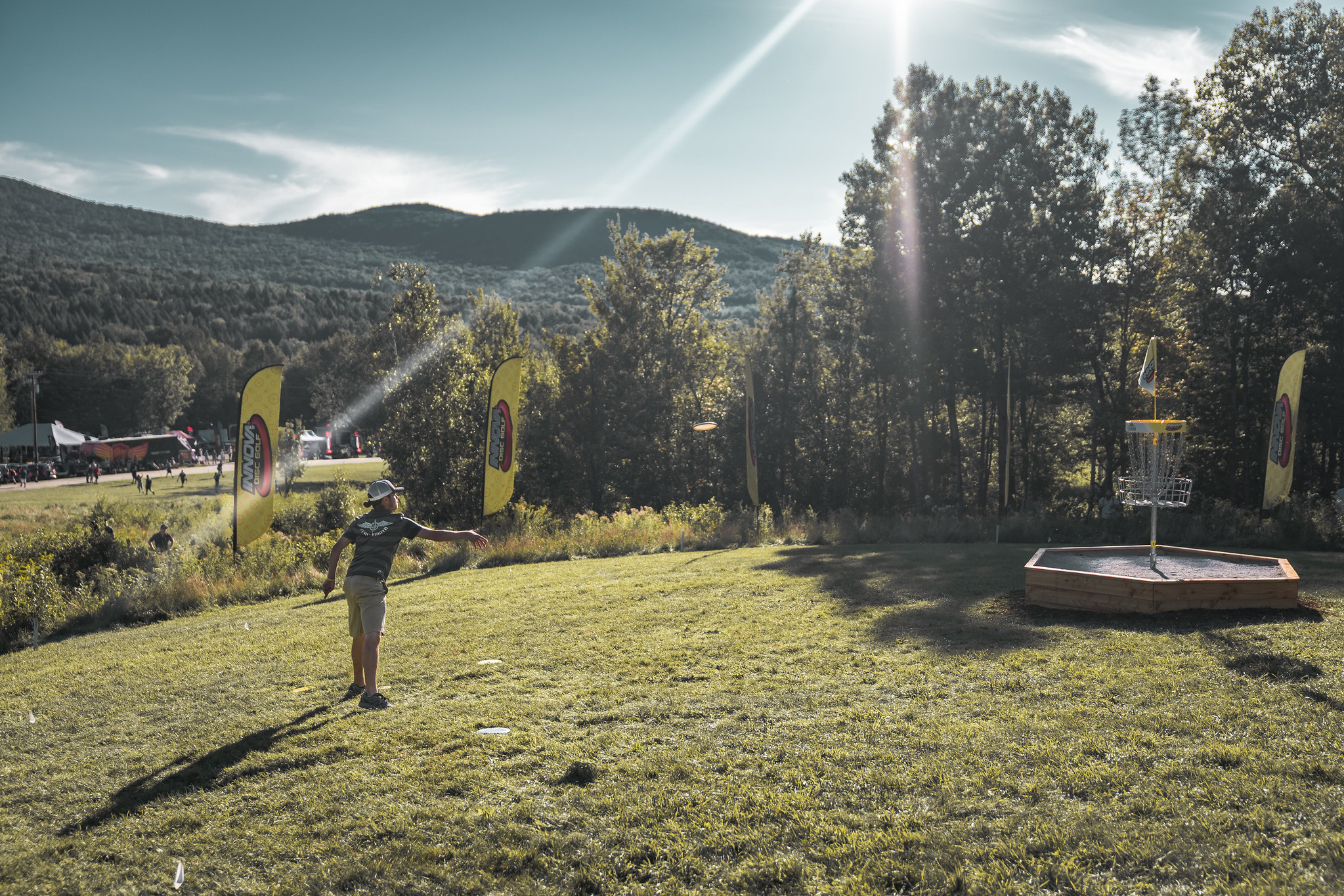 he 2023 PDGA Professional Disc Golf World Championships will be held at Smugglers' Notch Resort in Jeffersonville, VT. USA. Proposed courses for use are Brewster Ridge DGC and Fox Run DGC, two of the highest rated courses in the world, which are situated on one incredible piece of property.  
"Smuggs," as it is referred to by the locals, plays host to the Green Mountain Championship, a regular stop on the Disc Golf Pro Tour. This is also the same location of the 2018 PDGA Pro Worlds event, as well as the 2019 PDGA Masters Worlds event. Both were run to great success, and players left with a taste of what this amazing venue has to offer. Although it is in a somewhat remote part of Vermont, due to the fact that lodging, dining, disc golf, and almost all ancillary events take place on-site, once you get to the resort, you can park your car for the rest of the week. Transportation for event participants is via free shuttle systems, and everything is within minutes of your condo. Ancillary activities such as Fall Fest, a music and craft festival that runs during the event and draws in thousands of people, help to put disc golf in front of a broader audience, and spectator amounts are expected to be about 3,000 for the final day of competition.
Smugglers Notch Resort will roll out the red carpet for this event, and will offer discounted lodging for players, staff, and media. This venue has proved to be a top choice for competitive disc golf, and the balance between the two courses will produce worthy World Champions in the MPO and FPO divisions. It is for these many reasons and more that we hope to see you in Vermont in September for the 2023 PDGA Professional Disc Golf World Championships.
"Being awarded the PDGA Pro Worlds in and of itself  is an incredible honor, but to serve as Tournament Director for the second time at the 2023 Championship is particularly special. It affirms the incredible stewardship the team at Smugglers' has dedicated to the Disc Golf Center after my departure in 2019. We loved hosting 2018 Pro Worlds and learned so much. With that experience, and the subsequent growth of the sport, we hope to reach new heights for professional Disc Golf through the 2023 edition. 

"The two courses that will be used, Brewster Ridge and Fox Run Meadows, provide wonderfully challenging tests for competitors. Co-designed with Steve Brinster, they are ranked as the #5 and #12 courses in the world according to UDisc and offer both classic New England woods and open rolling meadows with punishing out of bounds, respectively. Fox Run, where the 2023 World Champions will be crowned, delivers a thrilling spectating experience, with the ability to host thousands on the course, as well as at the Resort. Smugglers' Notch Resort has been rated as the top resort for family vacations for over 20 years, most recently winning the #1 Overall Resort ranking from Ski Magazine for the 2021-22 season."

"This event team will be full of experience. Disc Golf Vermont, led by Chris Young, the VT PDGA Representative, will join the event team. Sean Jack and Shawn Mercy, who run the OTB open, will serve as Assistant Tournament Directors. Steve Brinster will help oversee course changes and competition preparedness and we will have the full team at the DGPT supporting the event." — Jeff Spring
"Smugglers Notch Resort is thrilled to bring the PDGA Pro Worlds, the most important and prestigious event in disc golf, back to Vermont and the Smugglers' Notch Disc Golf Center. We are proud to be one of the elite disc golf destinations in the world and have already begun preparations to deliver a wonderful experience when we host the disc golf world in 2023." - Nick Hover, Disc Golf Center Director, Smugglers' Notch Resort
2023 Professional World Championships