Major Performance
Major Performance
2023 PDGA Pro Worlds Final MPO Recap
Monday, September 4, 2023 - 09:57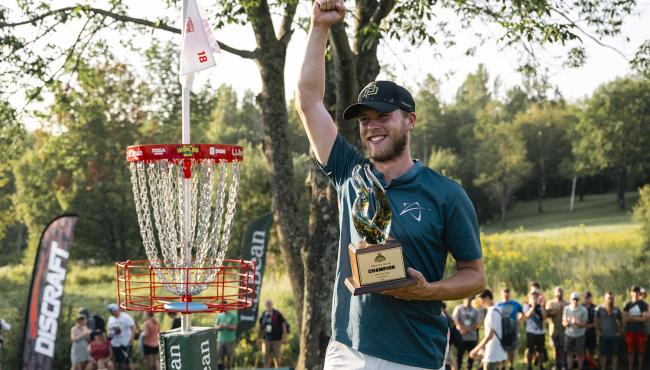 For the second time this season at a PDGA Major, the late afternoon sun began to set as Isaac Robinson flashed a small smile walking down the 18th fairway.
Both times — surrounded by family and friends — he was announced as the champion.
Just 133 days from his win at the 2023 PDGA Champions Cup, Robinson emerged from a wild week as the champion at the 2023 PDGA Professional Disc Golf World Championships presented by L.L.Bean, marking the shortest time between a player's first MPO Major win and their second in PDGA history, according to Statmando.
Robinson is the first player to win MPO Major title in the same since Paul McBeth in 2019.
Entering with a four-stroke lead on a Fox Run Meadows track what was giving up hot rounds all over the leaderboard, Robinson delivered exactly what he had to — a 10-under, pressure-packed finale — to make that walk to 18 under the setting sun victorious once again.
This story will be updated