KCWO Live Broadcast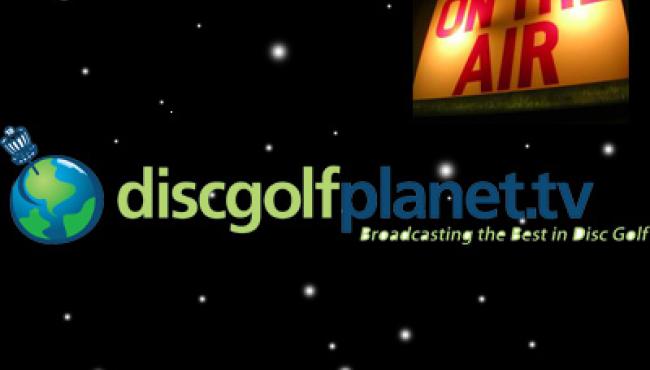 DiscGolfPlanet.tv Back on the Air This Weekend at Kansas City Wide Open

Live Internet broadcasting of disc golf's biggest and best events resumes this weekend, as DiscGolfPlanet.tv again takes to the Internet with coverage of the Kansas City Wide Open from Blue Valley Park on Saturday and Swope Disc Golf Course on Sunday. 

"We are thrilled to be returning to Kansas City for the Wide Open," said Dr. John G. Duesler, Jr., Executive Producer of DiscGolfPlanet.tv.  "After spending 10 days in Kansas City at the PDGA World Championships two summers ago, we were amazed at the quality of not only the disc golf and the competition, but the entire experience.  Our story lines this weekend will be the return of Avery Jenkins to his World Championship haunt, as well as the emergence of Paul Ulibarri, who continues to impress us with his maturity and course skills," Duesler revealed. 

DiscGolfPlanet.tv was launched in October of 2009 at the United States Disc Golf Championship, where approximately 7800 unique viewers from 46 nations watched the broadcast.  Since its humble beginnings, DGPtv's premier video-on-demand broadcasting platform has reached over 65,000 unique viewers from no less than 109 nations.  Moreover, The Planet has done what many in the disc golf industry have long sought to do: reach the casual disc golfer who fly under the radar of PDGA membership and formal tournament play. 

"Our numbers this year are especially encouraging, since over 60% of our nearly 13,000 unique viewers at the Memorial Championship broadcast were new viewers," Duesler beamed.  "The National Collegiate Championships audience was not as big as the Arizona show, but there too, over half of our audience were new to DiscGolfPlanet.tv." 

As the sport of disc golf continues its impressive expansion around the world, the leadership in the disc golf industry (both manufacturers and vendors) is banking on a major breakthrough at some point in the near future.  Capturing the recreational player's attention has been a major challenge in growing the disc golf market.  DiscGolfPlanet.tv's leadership believes that, in addition to the significant growth of PDGA Membership, sanctioned events, and course installments, a growing media presence will indeed be the key that unlocks the true potential of the sport and the industry. 

You can watch the key turn slightly this weekend, as DiscGolfPlanet.tv continues unlocking the potential of disc golf with its Live Internet Broadcasting starting at 11:00 am Central Time on Saturday from Blue Valley Park.  The finale of the Kansas City Wide Open will begin at 11:30 am on Sunday morning from Swope Park.  You can follow all the action by clicking to www.discgolfplanet.tv.