Fling Preview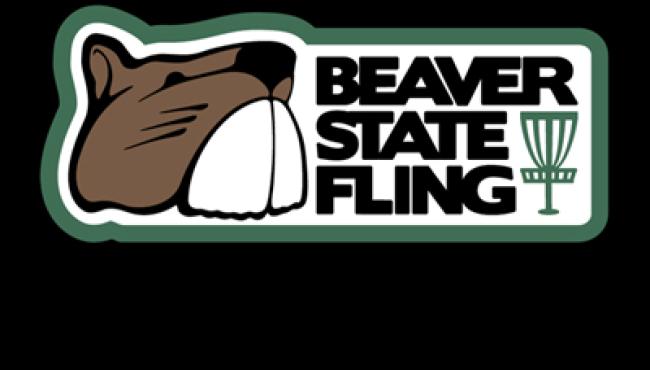 Disc Golf's National Tour to Peak in Shadow of Mount Hood
2010 Beaver State Fling Adapts to Accommodate the Enormous Demand of the Event
When Beaver State Fling Co-Tournament Directors, Mike Phillips and Jeff Mittl, were soliciting feedback on what time of day the registration for the 2010 edition of disc golf's gold standard event would occur, their concerns were genuine.
"After the overwhelming online response we received during last year's event, we did not want to be caught unprepared when we opened the floodgates again this year," Mittl said.  "The Fling sold out in less than four hours last year, and we just wanted to make sure that everyone who wanted to play this year got a chance to sign-up."
But what ensued once the online registration site opened it's "window" on that early March evening, no one was prepared for.  "Twenty-eight minutes.  Twenty-eight minutes is all it took to fill 180 spots for this year's event," Mittl blushed.  "And when we looked at who was able to get in, it was clear that something drastic had to be done.  Very few of the touring pros were even registered, because they were all in the Arizona desert at The Memorial Champoinship, launching this year's National Tour."
So Mittl and Phillips got to work with their Beaver State Fling organizational committee and came up with a radical idea to accommodate almost everyone.  "We decided to split the Pros and Ams into two consecutive weekends," Mittl explained.  "We knew it was going to be a risk, since our Ams add a great gallery to our pro-side finish.  Plus running two major events on back-to-back weekends adds a whole different economy to making it happen."
Undeterred, Mittl, Phillips, and the entire Beaver State Fling committee approached the PDGA to propose their solution, and it was quickly adopted.  And with 222 players registered for the Pro National Tour event this weekend, and 158 Ams on the hook for next, the explosive growth of disc golf will be on full display at the two stunningly beautiful Milo McIver River Bend courses.  More importantly, the Beaver State Fling tournament committee is displaying their prowess at providing, not just the tremendous management skills it takes to run a successful event, but the ability to adapt rapidly and develop solutions when nearly 400 disc golfers come knocking at your door.
Coverage of the 2010 Beaver State Fling including live scoring, new stories, and video highlights will be online all weekend, starting Friday, at PDGA.com.