World Watching USDGC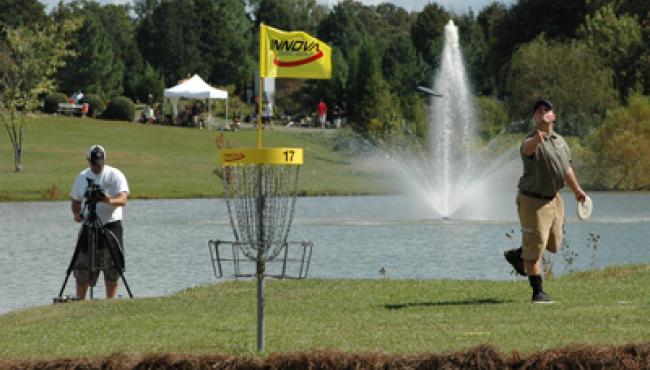 Disc golf is in full world view, as the Presidents Cup and the United States Disc Golf Championship have  to date been watched by over 13,000 viewers in 99 nations 

The Live Internet Broadcasting of disc golf's Presidents Cup and first round of the United States Disc Golf Championship have been seen world-wide by our legion of fans.  With both days each covering over fours hours of live play. This number will continue to grow, but constitutes nearly 1,000,000 minutes of viewing during just our first two days of broadcasting.  The production has also been supported heavily, as nearly 300 donations have been registered.  

The broadcast for each of the next three days will begin at 1:15 pm EDT and carry through to at least 5:15 pm, depending upon what the action permits.  All shows will be archived for future viewing, so if you miss the live coverage, the Video-on-Demand menu will soon be populated with each day's action.  

The PDGA and DiscGolfPlanet.tv are extremely grateful to the disc golf community for supporting this ground-breaking technology and media presentation of our great game.  Donations are accepted throughout the tournament, and your donation will make you eligible for our daily give-away of a pair of Vibram Golf Discs, as well as a pair of the newly crafted Milo II's from Keen Footwear, our major broadcast partners.