USDGC Qualifying: Vibram Open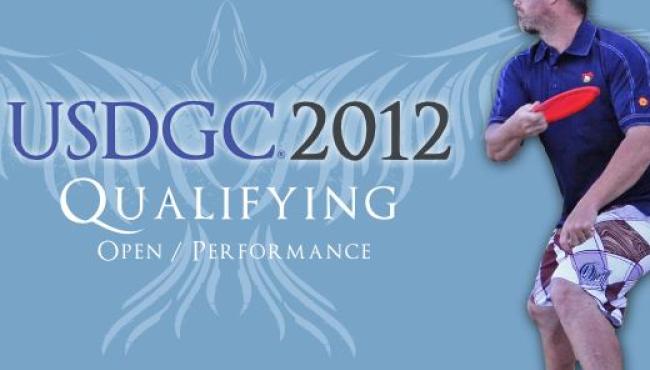 Whether it's heading to Rock Hill after a last minute invite or making the long trip just for the Monday Qualifier, Illinois resident Dana Vicich will take any chance he can get to play the USDGC.
This year he made it easy on himself by qualifying at the Vibram Open (Aug 16-19) in Leicester, MA, with his best finish to date (18th) at the Maple Hill course.
Joining him on the invite list were: Bradley Williams of Austin, TX (-16), Jeb Bryant of Greenville, N.C. (-11), Henry Childres of Charlotte (-7), and Nick Gagne of Sidney, ME (-7).
Fresh off the 17-hour drive home to Ottawa, IL, Vicich said he was pleased with his play. His goal was top 15 and he missed it by just one stroke.
"I threw the disc really well this week. Didn't find the OB very much. Any trouble off the tee I scrambled really well," said Vicich, who finished at (-6).
Vicich has also put in the miles for the USDGC. In 2009, he drove 14 hours to Rock Hill for Monday Qualifying, only to miss a spot by a few strokes.
A death in the family prevented him from traveling for Monday Qualifying the following year, so Vicich found himself working on that Monday instead of qualifying. However, he happily discovered while on break that the Illinois State Rep spot was his for the taking when the original representative had to withdraw due to injury.
Seeing his opportunity, Vicich accepted the spot and quickly cleared his work schedule. "Next thing I knew I was headed south to Winthrop," said Vicich, who would later cash with a 56th place finish.
That finish was a big improvement from his first USDGC in 2008 when he placed 145th. And, at last year's USDGC Performance Edition, Vicich made the final card and ended up tied for ninth.
Compared to traditional stroke play format, Vicich said the Performance Edition was a different sort of Championship. He still came to win and he felt accomplished by making the final card, but he also took the event as an opportunity to learn more about the course for future events.
Besides the USDGC, Vicich has also shown improvement elsewhere as he has grown into a 1008-rated player. He credits that rise from hard work and also developing a sound mental game that readies him for each shot – keys that are extremely valuable when preparing for Winthrop Gold.
And with qualifying out of the way this year and no sudden shift of plans, Vicich's 14-hour trip to Winthrop should be a relaxing one.