Support Women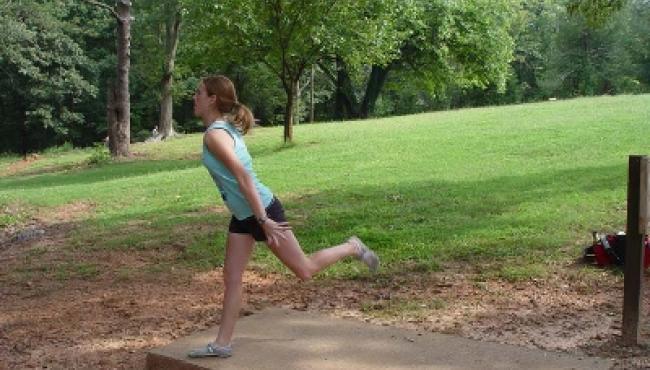 Georgia and South Carolina getting serious about women disc golfers.


By Bill Belanger #41497

With the latest clinic in Greenville, South Carolina completed there have been 13 women's events held in the Atlanta and Greenville metro areas since the beginning of the year.  52 women have learned the sport or honed their skills in the 4 clinics we have held thus far.  The students have ranged from those who had never thrown a disc to women who have played for almost 2 decades and everything in between.

While I coordinate and plan the events all the real work is done by the best women pros and amateurs in our states. GA pros Rachel Conley #33485 and Courtney McCoy #18835 have headed up the GA clinics while SC ams Tabatha Simon #40020, Sara Nicholson #33589, Christine Savvakis #37300 and professional World Champion Sarah Stanhope #30397 headed up the Greenville clinic along with assistance from my wife, Christy Belanger #41462. These women bring great experience and technique to the clinics and their ability to connect with the women is essential in our success.

These clinics focus on technique and form more than anything else so the women can have a strong foundation for their future. In the latest round of clinics I have also filmed the women driving and provide a frame by frame analysis for them to watch after the event so they can see the specific areas they need to work on. After the event they get a copy of their drive and their instructors and can compare the two to find areas to tweak.

To keep the environment light and less "school like" a lot of the clinics have featured great sponsorships which provided generous donations of discs, bags, rulebooks, minis, stickers and various other disc golf related items. These items give the women tremendous value for their dollar and make the whole event a more memorable experience. Afterwards a friendly round of doubles with further critique is always a big hit and great way to socialize.

The PDGA Innovation grant I received earlier this year has funded the equipment to train 55 women. I am looking to expand into Alabama and possibly North Carolina and we are willing to travel anywhere within a days' time to help put on clinics. In addition to this, we are running monthly to bi-monthly clinics in the Atlanta area with Courtney McCoy that feature advanced techniques and focus. We are planning one later in October which will feature rollers, tomahawks, thumbers and all other "get out of jail" shots….certainly a necessity for beginners and pros.

Obviously the goal is to not only teach the women how to play, but hopefully get them out on course for tournaments or other competitive events. To encourage more women participation in Atlanta my wife and I have been running bring your own partner mixed doubles since late last year. We have also recently started the Atlanta Women's Doubles monthlies which travel from park to park in the area and are run along with a junior's event which provides mothers an excellent opportunity to play. The women play for free and win new discs that were donated by friends and area clubs.

Lastly, I have started what will hopefully be an annual women's tournament that debuted this year in June. We drew 30 ladies to the event from all over GA and SC with some players from TX and AL as well. We had the largest women's fields in GA in all divisions. Next year's event will be held in the fall at the majestic Fly Boy Aviation and will be a 2-day C-tier run in conjunction with a single day novice event on the new novice 9 hole course. I plan on doubling attendance from last year and look to attract touring pros from across the country with the festival like atmosphere & fierce but friendly competition.

Look around at courses near you, if you see a lot of women playing that look like they need some guidance I highly recommend starting a clinic. Us guys cannot teach women how to play as easily as another woman can and getting them a great mentor will help them go far. Get them the proper discs and instruction and you will be amazed how far they can advance in just a few hours time.