SECO Wrap Up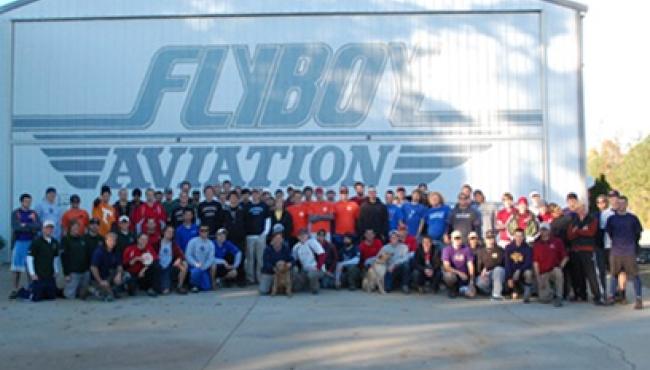 What a great weekend for disc golf? The competitors at the SouthEast Collegiate Open couldn't have asked for more. With the beautiful backdrop of a southeastern fall day coupled with the spectacular sites of Flyboy Aviation Disc Golf Course, these guys were in for a great experience. On almost every hole, there was a wondrous view to take in before realizing the challenges of the task at hand. The course's ponds and green grass fairways are great, but it's the course design that really sets this place above the rest. Each hole provides a unique test of a player's mental and physical game. Needless to say, no one had a bad time on the course, no matter how far above par they ended up.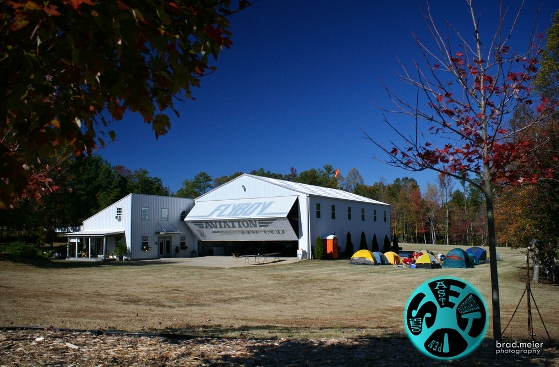 The Augusta State University Jaguars' disc golf team continued their run atop the collegiate disc golf world by winning the SouthEast Collegiate Open this past weekend. Even with two new players on the roster they we're able to build a seven throw lead after the first eighteen. The defending national champions held steady through the 27-hole second round and amassed another win by an eight stroke margin. Clemson's Connor Thompson shot the best rounds of the day on both Saturday and Sunday. He tried everything he could to help his tigers catch the Jaguars, but ASU's returning players, Patrick May and Jason Lynn, turned in great scores also and kept their team at the top of the leaderboard.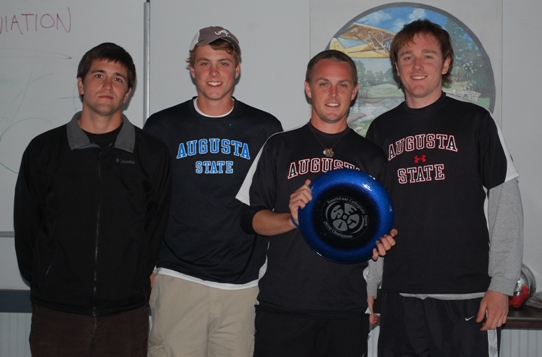 Since four of the top five teams had already earned an automatic bid to April's National Collegiate Disc Golf Championships, the fourth place South Carolina Gamecocks and the sixth place Alabama Crimson Tide received the two bids up for grabs. Clemson took home the second place trophy and Mississippi State, the 2009 National Champion, took third. For full team standings, visit the tournament website, www.SEcollegiateopen.webs.com.
In individual play, Connor Thompson, came in first finishing 16 strokes under par and 8 strokes ahead of second. Jason Lynn took second at -8 while his teammate, Patrick May, tied South Carolina's Alan Kane for third at -7. Arkansas' Ryan Black, UNC-Asheville's Peter Carpenter, and Alabama-Birmingham's James Salvant and Justin Lesley were the other competitor's to stay under par for the tournament. For full individual standings, visit the PDGA tournament results page.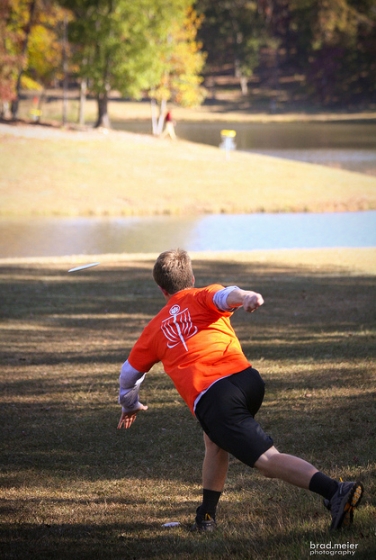 Also, Anthony Phillips of Tennessee Tech set the collegiate distance record of 456 feet during the Grip Equipment Grip it and Rip it Distance Challenge. His big throw puts him in the record books and earned him one of Grip Equipment's new Tour bags.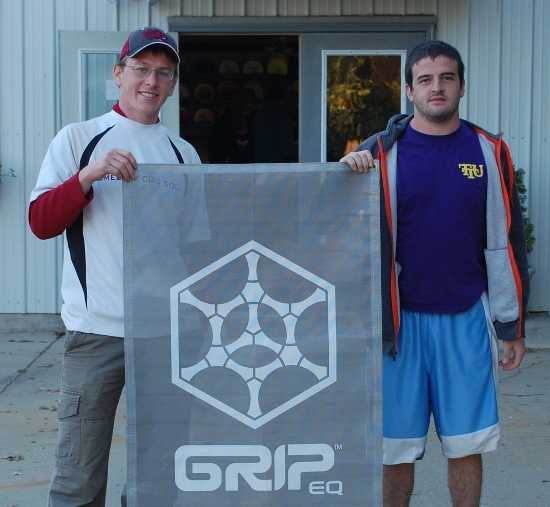 Course photos courtesy of Brad Meier Photography.  Trophy and group photos courtesy of Matt Love.