Pro Worlds Begins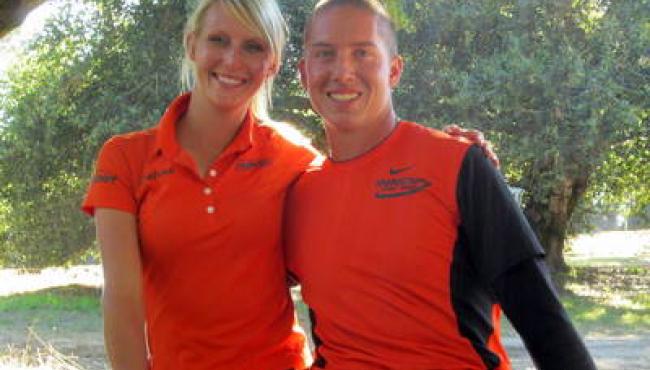 The 30th Annual PDGA Pro Disc Golf World Championships officially started Saturday with the Mixed Doubles competition at Pinto Lake followed by an afternoon round at DeLaveaga.
Paul Ulibarri and Catrina Allen were tied for the lead with Jesper Lundmark and Camilla Jernberg going into the last hole, the famous Top of the World hole 27. Lundmark's drive took an unfortunate long skip out of bounds and Ulibarri followed with a safe drive to seal the victory with a 106 (50, 56).
Nate Doss, Val Jenkins, Avery Jenkins, Nikko Locastro, Garrett Gurthie, Steve and Leslie Brinster, and Josh Anthon were just some of the dozens of players spotted at the course enjoying the perfect Santa Cruz weather and getting in some last-minute practice.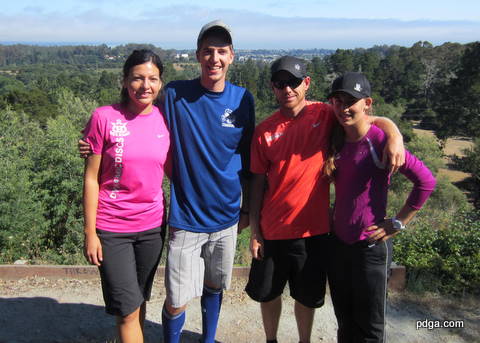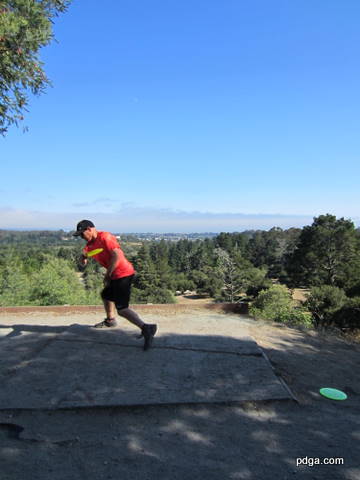 Player Check In
Player check in started Sunday at the National Guard Armory near the entrance to DeLaveaga. Discgolfplanet.tv field reporter Rebecca Duffy and PDGA Office Manager Marcy Borelli greeted players at the check-in table while several volunteers distributed player and volunteer packs full of great swag from event sponsors. Most players were very surprised when they learned that they were also getting a free pair of Keen shoes appropriately named the DeLaveaga.
Tickets to the premiere of the movie Chains on Tuesday night and the Hall of Fame Awards Dinner on Wednesday night are also available for purchase at check-in which continues Monday from 10-6.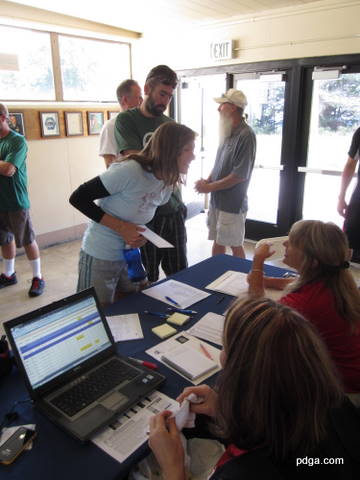 Monday: Field Events, Check In, Players Meeting
Field events take place at Anna Jean Cummings Park on Monday from 10-4 and include long distance, putting, mini golf, and skill shot competitions. All events are free to watch but require pre-registration to compete. Monday will conclude with the mandatory players meeting and PDGA Awards ceremony at the Santa Cruz High School at 6:30.
2011 Pro Worlds Links
* Media Page (blog, Flickr, Tweets, Scoring)
* Facebook