PDGA Majors Awarded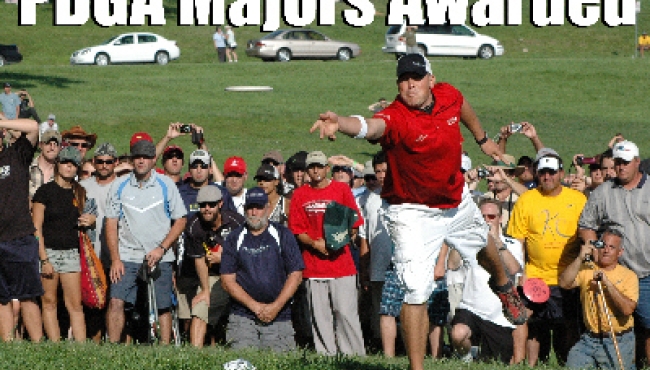 PDGA Announces locations of Major Events in 2011 and 2012 
PDGA Majors are defined as World and National Championships which are based on invitations and player qualification. Qualification to compete in World Championships and Majors are awarded according to previous year Tour Points and other qualifying criteria.
Late last year, the PDGA announced that it's board of directors would be accepting and reviewing bids at it's 2010 spring summit for several Major events in 2011 and 2012. It is with great pleasure that the PDGA announces that the following Major events have now been awarded:
2011 PDGA Pro Disc Golf World Championships – Santa Cruz, CA
2011 Tim Selinske U.S. Masters Championship – Huntsville, TX
2011 U.S. Women's Disc Golf Championship – Round Rock, TX
2012 U.S. Women's Disc Golf Championship – Huntsville, AL

Please join with us in offering our congratulations and support to the host communities.
For additional information on the bidding process for PDGA Majors as well as a list of PDGA Major Events currently scheduled through 2012 visit: