PDGA Adds Media Manager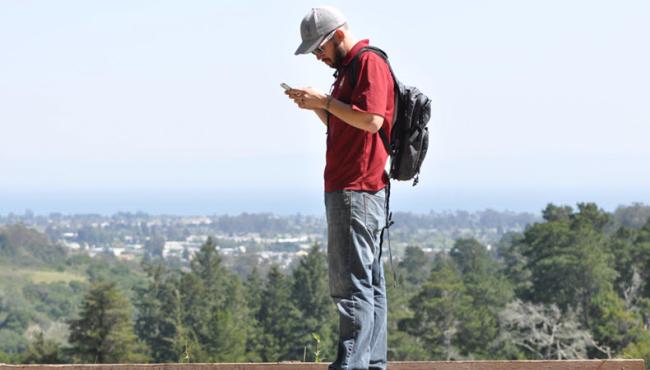 Well folks, it's official. The Professional Disc Golf Association has hired a not-so-new person for the oh-so-new position of PDGA Media Manager and Content Producer. This role includes (among other things) growing the disc golf community online, creating and curating content for the PDGA website, and serving as the voice of the PDGA via social media. As the sport of disc golf grows, so does the PDGA, and as a result, this position will provide a critical link to the disc golf community at large.
Who is this not-so-new person you ask? His name is…well….it's me, Matt Gregoire #28647 from Indianapolis, IN. I didn't end up in this position by chance. For the past 3 years, I've dedicated much of my free time (and nearly all of my vacation days) to volunteering for the PDGA. On the web you might know me as the thumbs behind @PDGA and @pdgalive. In the real world you might have seen me at some of the PDGA National Tour events, standing by the lead card with my face buried in my phone, tapping away, getting blindsided by low hanging tree branches, or tumbling down a trail in the woods. Walking and tweeting at the same time ain't easy, my friends. #twalking
Disc golf gets bigger, better, and more popular every year. My job (and my passion) is to increase awareness and promote the sport by providing real time coverage of disc golf's biggest events, create compelling original content and managing the ever increasing contributions of videos, stories and other content from disc golf fans around the world. There are so many things I've always wanted to do for the sport of disc golf that I simply didn't have time to do as a volunteer. Now I have the opportunity to make them happen as a full-time employee. 
If there's anything I love as much as disc golf, it's technology. It's no secret that this is truly my dream job. Sitting here at the International Disc Golf Center, training for my new position and working with some of the best people in the sport. When I walk outside and see the sunshine, the practice baskets, and the 3 courses surrounding the building, it's hard to believe that just a few days ago I was sitting in a cubicle in Indianapolis.
I want to thank everyone on the PDGA staff for the warm welcome this week. Specifically, I'd like to thank Sara Nicholson for planting the social media seeds for the PDGA. She was the first person I spoke with when I contacted them in 2011 and also the one who handed me the keys to the Twitter and Facebook accounts. If it weren't for Sara, I definitely wouldn't be here writing this today. I also want to thank my wife Laura. Her relentless love and support made it possible for me to pursue my passion.
Please feel free to contact me if you have any ideas, suggestions, comments, etc. about the PDGA or about the sport in general. I will do my best to respond to you as quickly as possible. After all, it's my job now...