Wysocki Leads By One; Allen, Pierce Tied in Portland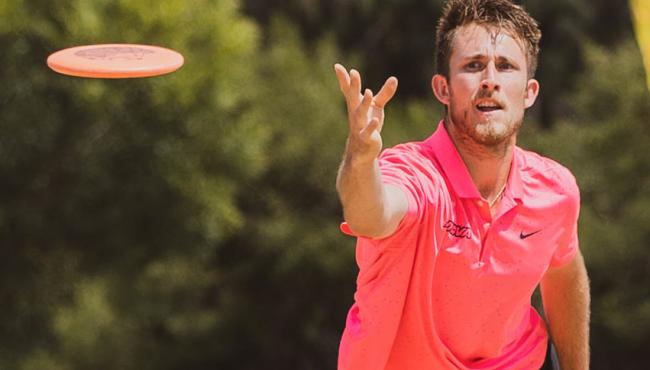 (Recap article via Disc Golf Pro Tour)
After Round 1 of the Portland Open presented by Dynamic Discs, it would be hard to imagine anyone betting against Ricky Wysocki or Paul McBeth, who battled their way up and down Glendoveer Golf Course to take the top 2 spots.
Shooting -8 and -7, Wysocki and McBeth narrowly edged out other DGPT stalwarts like Eagle McMahan (-7), Simon Lizotte (-6), Nikko Locastro (-6) and Thomas Gilbert (-6). While the two leaders were among the most accurate in terms of fairway hits, McMahon and Lizotte dominated the putting game, both with a 90% C1x rate, only behind Gilbert who was 100% from C1x at the top of the stat leaderboard. With four players at -5 through the first round and another nice at -4, moving day during Saturday's round two will be an exciting day to watch.
Round 1 MPO Notes
Simon Lizotte (T4) and Austin Hannum (T11) are the only MPO players without a bogey
Ricky Wysocki and Paul McBeth both had a 50% Birdie percentage through Round 1
Wysocki (1) and Kevin Jones (T7) gained the most strokes tee-to-green with 7.17 and 6.69
Thomas Gilbert, with 100% C1x putting, gained 3.55 strokes putting against the field
In the FPO division, we ended up with a classic battle of Catrina Allen and Paige Pierce taking a large lead against the rest of the field. Allen (-9) and Pierce (-9) both claimed the highest birdie percentages in the FPO field, both shooting -9 with a 56% birdie rate. Hailey King (-5) sits just behind these two, with a 44% birdie percentage, while Jessica Weese (-3) and Deann Carey (-3) are both tied for 4th. However, with players like Kona Panis, Ohn Scoggins, Kat Mertsch, and Ella Hansen not too far behind, Saturday's second round should prove exciting if these players can adapt to the new course and play to their strengths.
Round 1 FPO Notes
Catrina Allen and Paige Pierce lead the division in strokes gained Tee to Green with 7.66 and 6.93
Paige Pierce (-9), Holly Finley (+1), and Lisa Fajkus (+3) were the only players with 100% C1x putting
Allen gained some more strokes by shooting 67% from C2
Deann Carey and Julianna Korver were the only 2 players with 0 OB strokes
Live coverage of round two starts tomorrow at 5pm ET / 2pm PT on Disc Golf Network.
MPO Lead Card: Ricky Wysocki | Paul McBeth | Eagle McMahon | Simon Lizotte
FPO Lead Card: Catrina Allen | Paige Pierce | Hailey King | Jessica Weese