Student of the Game: Groth Takes Down NADGT Title
Student of the Game: Groth Takes Down NADGT Title
NADGT Championship - Final MPO Recap
Monday, November 1, 2021 - 23:08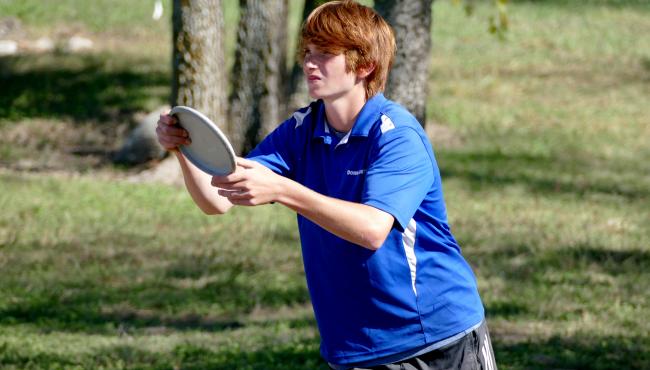 Micah Groth is taking notes every step of the way so far in his young disc golf career.
At the 2021 PDGA Junior World Championships, he learned about the pressure of the big moments. Back home, it's iron-sharpens-iron on the courses in South Carolina, a place that continues to churn out disc golf talent. On the course, he adjusts and makes calculated decisions.
All three of those things came into play for the 16-year-old from Woodruff, South Carolina this past weekend as he took down the 2021 National Amateur Disc Golf Tour Championship.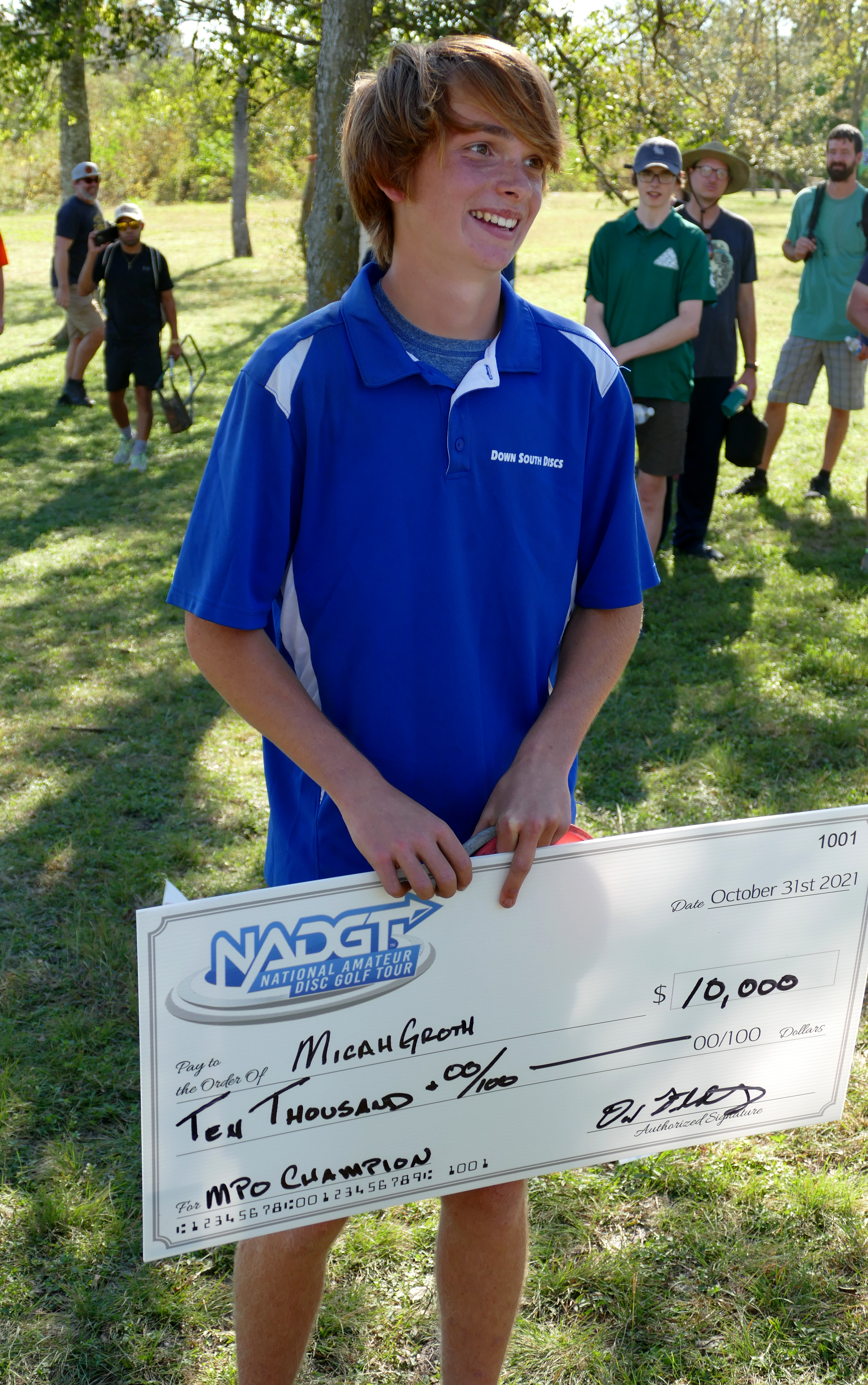 "It was a good battle down the stretch," Groth told Nate Perkins of the Disc Golf Network. "I kept my head in the game, even with some bad breaks and missed putts.
"I knew that it wasn't over until it's over."
Groth entered Sunday's final round with a three-stroke lead and had to buckle down as fellow South Carolina native Brent Hannu made a charge.
It was then that Groth remembered the lessons that he learned in Emporia, Kansas this past summer.
"I had so many nerves and so much pressure at Junior Worlds," Groth said. "I took third there – just nerves got to me, but it helped me prepare for this and everything. I would be so much more nervous if I hadn't done that. It was such a great experience."
A fire start – 8-under through the first 10 holes – brought Hannu squarely into contention coming down the stretch. Groth and Hannu were tied and exchanged the lead throughout the back nine, setting up a dramatic finish on the tough finishing holes at the MetCenter.
With a headwind on hole 17, Groth made an adjustment from a few missed putts earlier in the round and canned a 27-foot birdie with OB looming directly behind the basket. Hannu, with a similar putt, missed and found the OB for the final lead change of the thrilling finale.
It was another battle between the two young players from South Carolina.
"Our club – the Hub City Disc Golf Club – is amazing and they've helped me do everything that I've done," Groth said. "I wouldn't be here without them. "Brent and Dylan (Seppala – T7th) are both from there. Evan Scott, the (PDGA) Am World Champion, is from the same area. I feel like the competitive drive there with so many people, it makes everyone better because there are so many great players in that little area."
With the grand prize of $10,000, Groth is now heading to the professional ranks, he announced on his Instagram on Tuesday.
Groth and his siblings got a basket for Christmas, and it came with Frisbees. It was a few years later where he, in his own words, got "hooked" on the game.
"Frisbees, not discs, and then we got some discs, but they all went left, and we didn't like them. Frisbees went straight, discs went left," Groth said with a laugh. "One Thanksgiving, we went to my uncle's house in Huntsville, Alabama and he told us to bring our discs – there's a disc golf course. I was like, there are courses for this?
"I was hooked. Forehand, backhand – I was really bad, but it was super fun."
Groth said he's tried every sport, including learning about the mental side through archery, but disc golf was the one that stuck.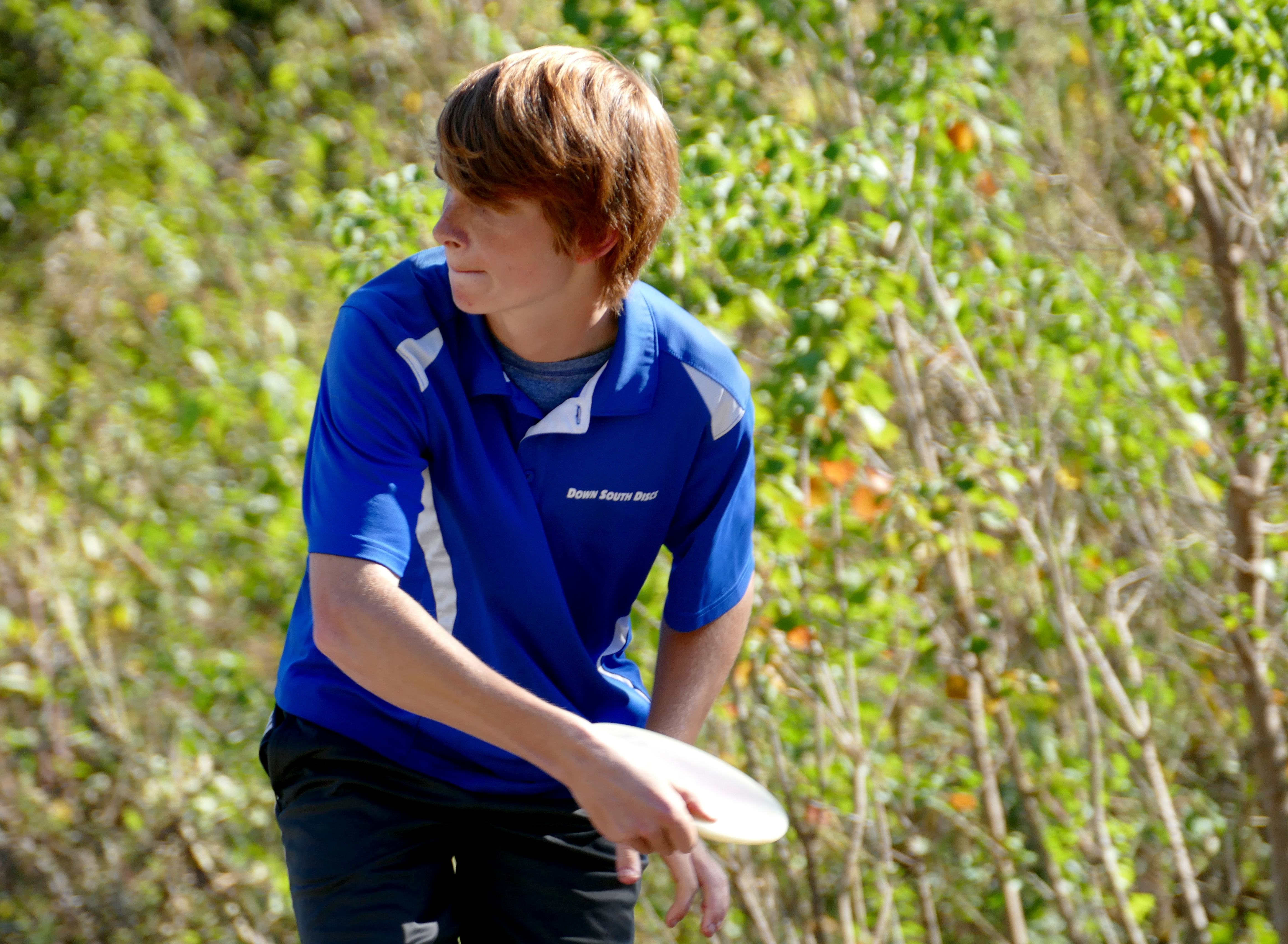 "Disc golf is just different every time. Every putt, every drive is different," he said. "Just seeing beautiful courses and walking in nature, I love it. Just being outside and throwing frisbees around."
He's doing that well. Groth had nine wins in 2021 – two in the Open field, including the Dolly Cooper Classic, where he took down Michael Johansen and Evan Scott.
At 16, Groth's skills on the course have him heading to a pro career one day but it's his complete approach that makes him a student of the game.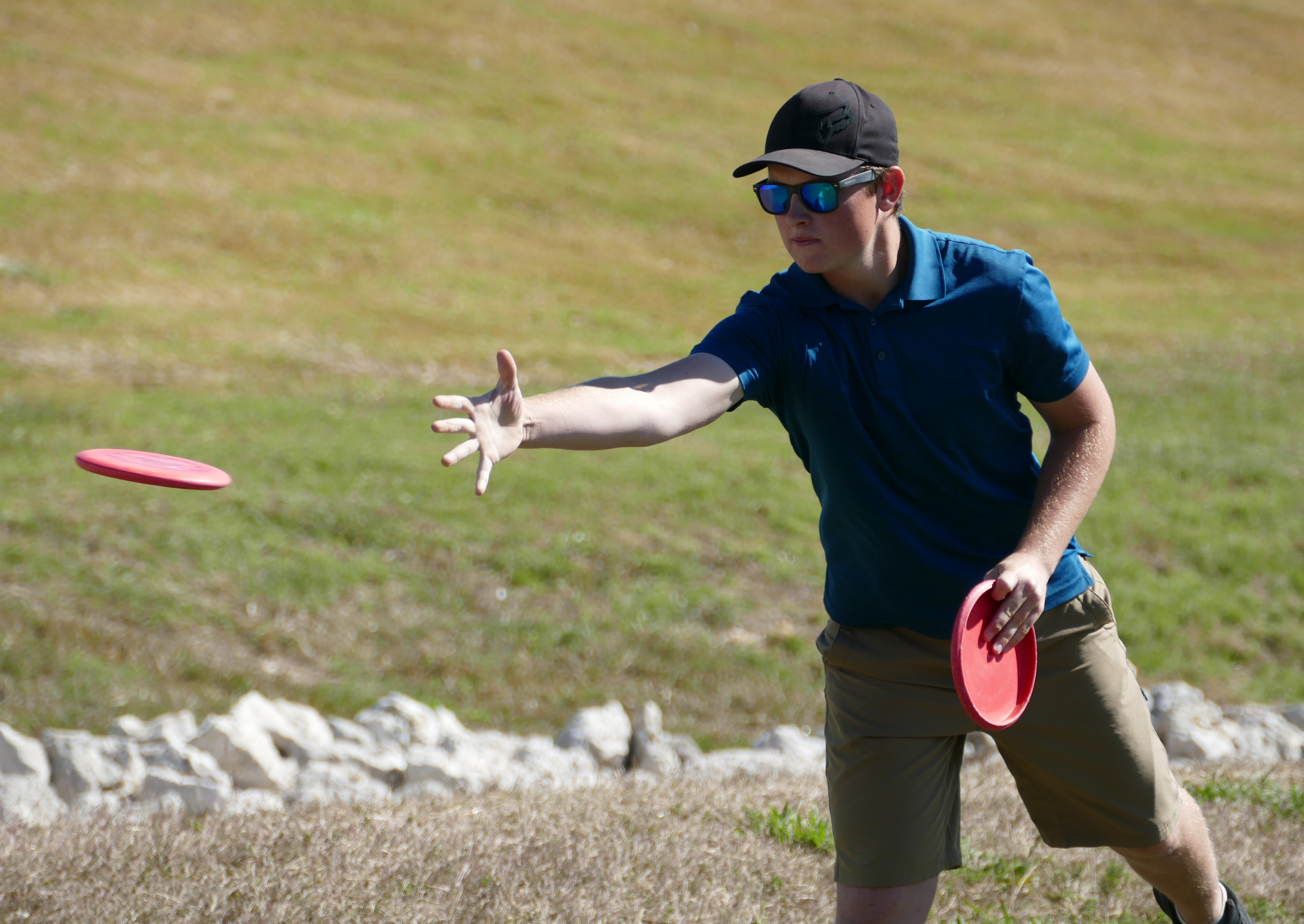 Hannu finished in second at 16-under. Joseph Anderson, of Bushnell, Florida, had the hot round on Sunday to jump to a podium finish, one shot ahead of South Carolina's Dylan Seppala.
Alan Janzen and Matt Hanne tied for fifth place.