Pierce Makes Moves To Defend Her Title
Pierce Makes Moves To Defend Her Title
Lizotte Nearly Cards Another 1100-Rated Round
Friday, March 1, 2019 - 22:41
The second day of Open Women's action at the 2019 Memorial Championship presented by Discraft has wrapped up, and there were some hot scores to match the rising temperatures on the course. 
Before diving into the hot scores, we should note one player who played consistently and as a result moved on to the lead card for day three. Evaliina Solanen maintained her even-par score which did result in her moving down a position on the leaderboard but ultimately moving onto the lead card after breaking yesterday's six-way tie for first. 
Jessica Weese looked to be making moves to separate herself from the pack; however every time she would land a birdie a bogey was quick to follow. Jessica's struggles took place on the putting green where she was only 60% in C1 putting today. She will be looking to dial her putt in at Vista tomorrow to stay on the lead card. 
Read the full story on DGPT.com...
Lizotte Nearly Cards Back-To-Back 1100-Rated Round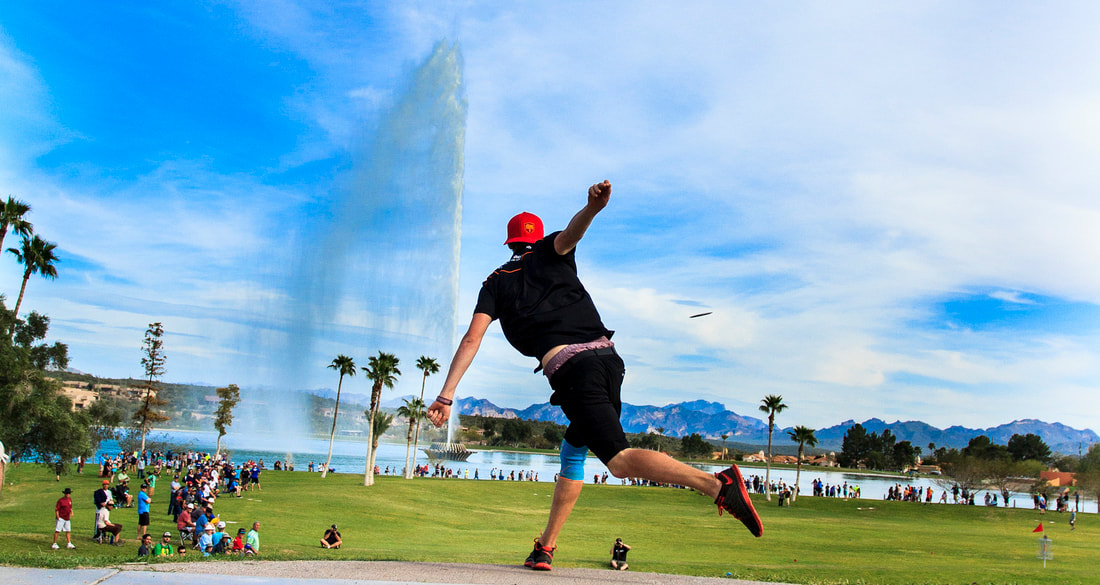 It was another exciting day for scoring at the Fountain Hills course during round two of The Memorial Championship presented by Discraft. Simon Lizotte and Sias Elmore tied for hot rounds today at 1090 rated -14. We will return to their storyline in a moment, but first, we need to recognize several other players who made moves in the MPO division. 
Scott Withers and Eagle McMahon were both one off the pace today with Eagle even taking a bogey on hole four. Scott Withers is a name everyone should watch when he enters a tournament, currently 1027 rated his is from Oregon and shows up to play. This can be witnessed by his 1080 rated round that he threw today. While he was ultimately left to the chase card due to players who shot better day one, he will be one to watch tomorrow as he looks to make a push on moving day.