Eye on the Prize
Eye on the Prize
2023 DGPT - OTB Open Round 2 Recap
Sunday, May 14, 2023 - 08:32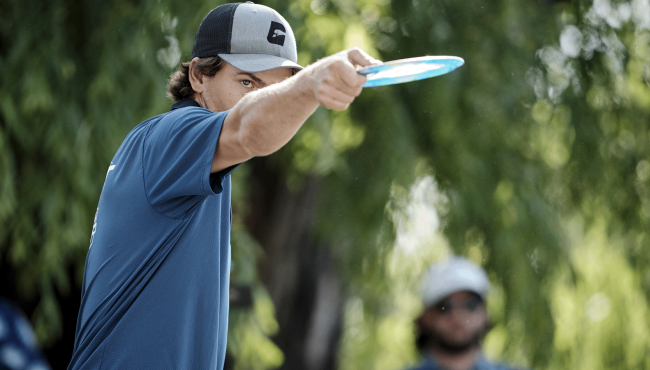 Round 2 of the 2023 OTB Open saw even more new records in a season full of record-breaking rounds. While the FPO field finally got some score separation, the MPO leaderboard completely reshuffled.
Pierce gets Fierce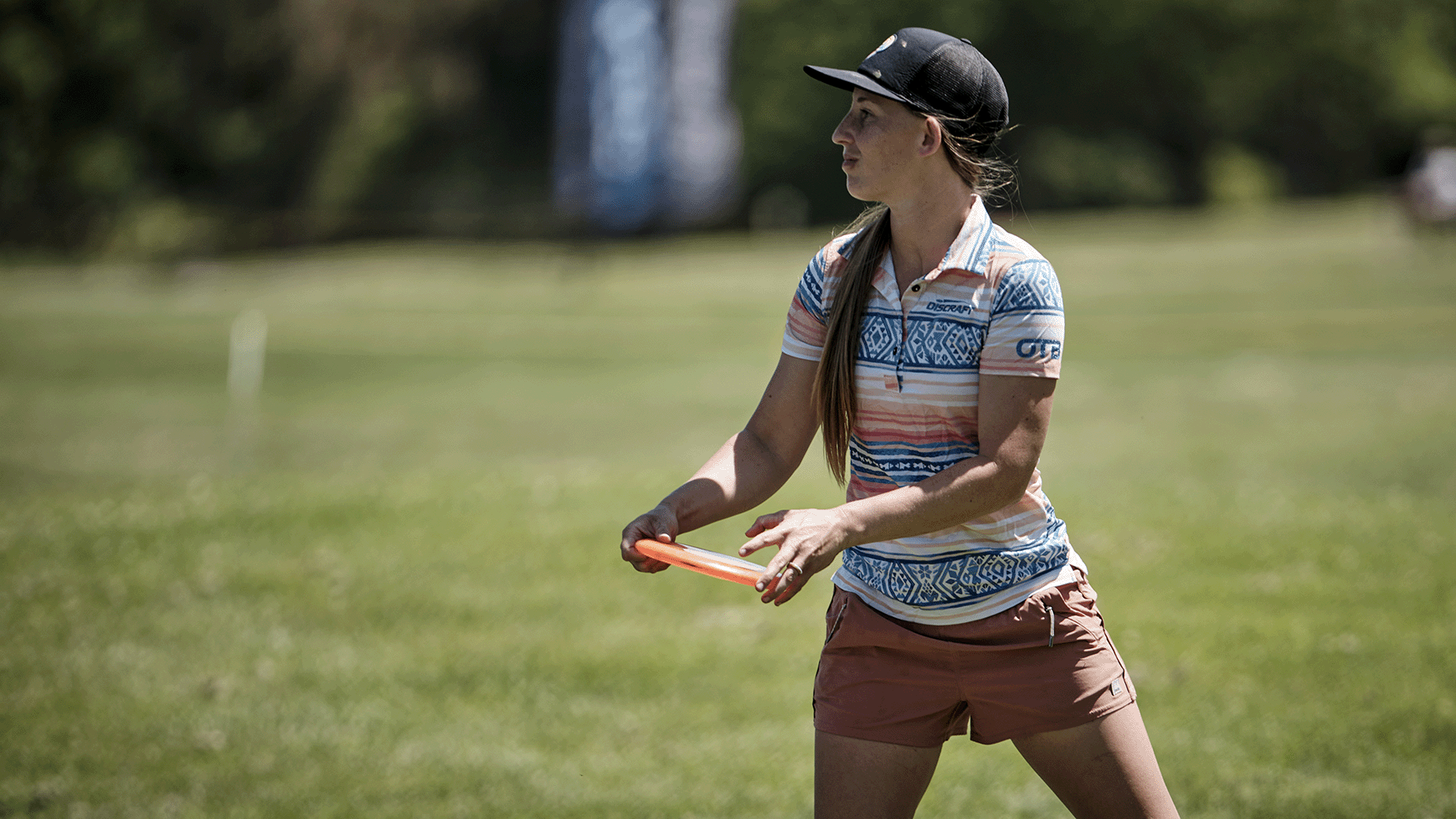 Day two of the 2023 OTB Open started with a four-person tie at the top of the FPO field, but by the end of the round, one player managed to pull ahead and set a record in the process.
"There was a lot of emotion on the course today, I just was really amped," said Paige Pierce, who started Round 2 tied for first at seven strokes under par.
Pierce went on to score 12 birdies and was the only player in the FPO field to avoid taking a single bogey in Round 2. Even after scoring the hot round on day 1, Pierce was willing to change up her disc selection to score the hot round again on day 2.
"Tournament power was real," Pierce said after her back-to-back hot rounds, "I was sailing past some baskets, changing gameplans, and clubbing down and being able to hit it harder."
Of her 12 birdies on the day, 10 came from Holes 4-13. According to StatMando, Pierce's 10-straight birdies today is the longest birdie streak we have on record (2021-present) in a Major, Elite, or Silver round.
The defending OTB champ's record-breaking round featured some impressive putting as Pierce maintained 100% C1X Putting and three circle 2 makes.
"The putter just felt so good today, I really didn't see my putter hit the ground until two thirds of the way through the round," Pierce said in a post-round interview.
After starting her round with a successful circle 2 putt, Pierce was willing to run more long putts, always confident that she could make a lengthy comebacker to keep her bogey-free round going.
Pierce will go into the final round with a four-stroke lead over Ella Hansen, who shot 8-under on day 2. Hansen was close to winning her first Elite Series event earlier this season at the Waco Annual Charity Open where she lost to Kristin Tattar after a two-stroke swing on the final hole of the tournament.
"It's a tough balance for me, I feel like I have struggled when I think about what other people are doing," Hansen said when asked if she plans to chase down Pierce in the final round, "I think for the most part, I play better when I'm trying to play my game, so obviously I'll try to win tomorrow."
The final round lead card will feature the same four players as the Round 2 lead card as Ohn Scoggins and Emily Beach join Pierce and Hansen. Instead of a four-way tie, however, they will start off the round with nine strokes separating 1st and 4th place. Pierce has won the OTB Open two years in a row since its start in 2021. With a sizable lead on the field, it'll take just one more solid round to go three for three at the 2023 OTB Open.
Lead Card Shake Up
While the FPO division will see the same four players on the Round 2 and final round lead cards, the MPO leaderboard changed drastically on Moving Day. When the dust finally settled, Aaron Gossage came out on top at 17 strokes under par after shooting 9-under.
Gossage has played well at Swenson Park in the past, placing 7th in the 2021 OTB and 3rd last year. In particular, Gossage's performance off the tee has put him in position to score, finishing Round 2 with 90% fairway hits and 5.50 strokes gained tee to green according to UDisc.
When asked about his plan for Championship Sunday, Gossage said, "The driving is where I'm excelling on this course so if I just keep putting my drives near the basket, give myself plenty of opportunities, I know that I'll score well out here."
While Gossage hasn't scored the hot round in either of the first two days, his consistency has once again put him within striking distance of the win.
The last time Gossage led an Elite Series or Major was in the 2022 Disc Golf World Championships in which he held the lead up to the end, eventually going into a playoff against Paul McBeth.
When asked about once again leading a DGPT tournament, Gossage said, "I've been in this position before so I know what it's like, what the nerves are."
Emerson Keith and Cole Redalen finished Round 2 right behind Gossage at 16 strokes under par. Keith not only shot the hot round on Moving Day, but set the course record at 12-under. Keith started the round with a huge birdie putt and never let his foot off the gas pedal, scoring six birdies on the front 9 and six more on the back 9. After sinking his last birdie putt, Keith had jumped up 21 places to secure his place on the final round lead card.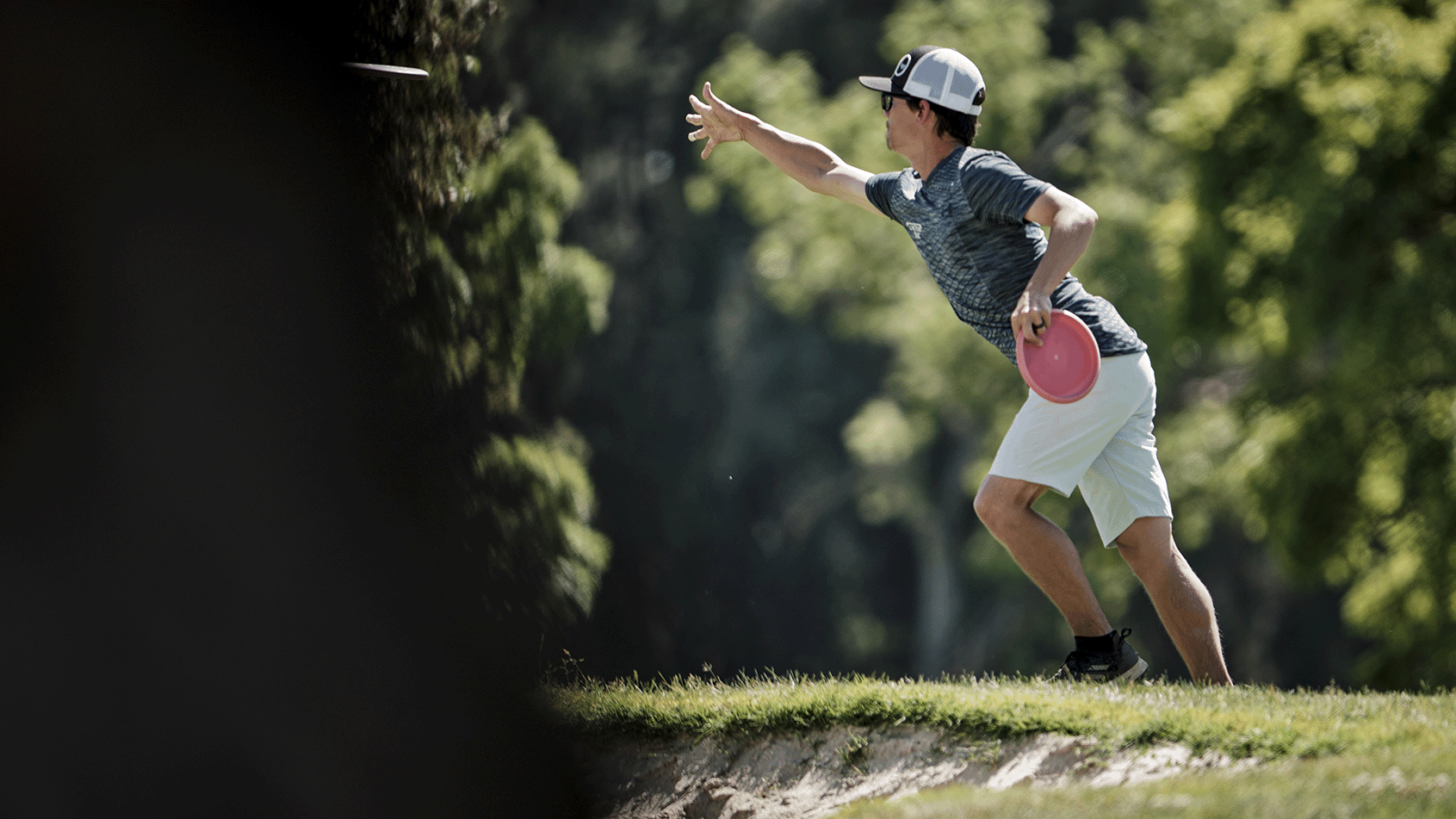 Despite a slow start, Redalen went on to score 7-under after once again birdieing the challenging final three holes of the course. Redalen will be the only player from his card to stay on the lead card going into the final round.
Rounding out the lead card is Jakub Semerád, who is currently tied with Isaac Robinson at 15-under. According to StatMando, this is the first time in DGPT Elite history that the MPO final round lead card has zero combined previous Elite/Major wins.
The 2023 season has been full of upsets and surprises. Whether it's a first-time Elite Series winner or another chase card winner, we can expect another exciting finish in the 2023 OTB Open presented by MVP Disc Sports.