Midwest or Bust For 2021 PDGA Majors
Midwest or Bust For 2021 PDGA Majors
Top tournament directors to helm disc golf's premier events
Thursday, December 19, 2019 - 00:00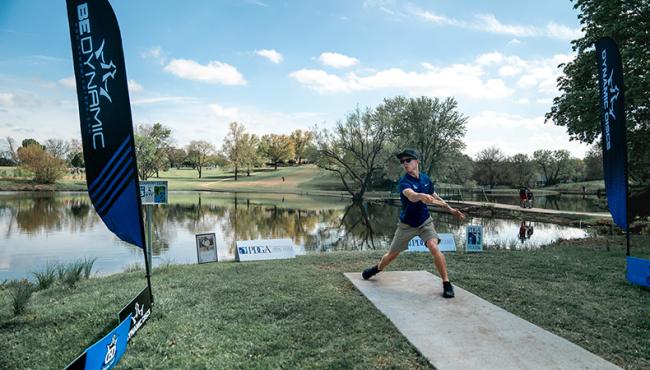 PDGA Major events are the premier national and international competitions for the sport of disc golf each year, featuring the sport's top competitors vying for world and national titles across several divisions. These marquee tournaments offer any city or town the chance to host an international sporting event, bringing the opportunity to draw attention to the surrounding area and generate a significant local economic impact.
It goes without saying, then, that hosting a PDGA Major is no easy task. Just as difficult was choosing the correct suitors: Numerous local organizing committees bid on 2021's available tournaments, and their quality made winnowing down the options a pleasant problem for the PDGA staff and Board of Directors.
Mark your calendars, disc golfers! This is where you'll be heading for PDGA Majors in 2021.
2021 PDGA Professional Disc Golf World Championships: Emporia, Kansas
Bids received: 5
2020 Location: Ogden, Utah
2019 Location: Peoria, Illinois
2018 Location: Jeffersonville, Vermont
2017 Location: Augusta, Georgia
The 2021 PDGA Professional Disc Golf World Championships will be held in Emporia, Kansas. This will be the second time the mid-state enclave hosts Pro Worlds, with the last time coming in 2016 for the last combined World Championship.
Doug Bjerkaas and Jeremy Rusco, of Dynamic Discs and Glass Blown Open fame, submitted an incredible proposal in cooperation with the Emporia Main Street Convention and Visitors' Bureau, Chamber of Commerce, Dynamic Discs, and many of the local businesses. The proposed courses are the Emporia Country Club and the newly-formed Jones Gold for the Open division, with the Open Women playing the Country Club and Peter Pan Park.
"We are thrilled that the biggest names in professional disc golf will be on display in Emporia, Kansas, for the 2021 PDGA Professional Disc Golf World Championships," Bjerkaas said. "Emporia is well-known for running the largest PDGA event in the world, the Glass Blown Open, but our iconic disc golf courses also have a Major championship history."
Indeed, this team is no stranger to hosting large events. The 2019 GBO hosted more than 1,600 entrants and went off without a hitch, and in 2018 set the record for highest attendance at a PDGA-sanctioned tournament. The organization also ran a fantastic Amateur World Championships in 2013; followed that up with the aforementioned Pro Worlds; and for three consecutive years pioneered the standalone PDGA Junior World Championships.
"We hosted the 2016 Pro Worlds in my first year on the job at Dynamic Discs," Bjerkaas said. "Hosting Pro Worlds again five years later will certainly provide a golden opportunity to make it even better. Our focus while working with the PDGA will be on a well-organized and thoughtfully structured competition schedule, excellent off-course experience for both players and fans, a payout that will turn heads, and a media strategy that will effectively promote our great sport through the broadcasting of the event.
"The City of Emporia, Dynamic Discs, and I personally take the responsibility of hosting the crown jewel of professional disc golf events in 2021 very seriously," Bjerkaas continued. "We plan on providing an experience that spectators will not forget and a competition that will allow the cream to rise to the top of our sport in both the MPO and FPO fields."
The PDGA Professional Disc Golf World Championships in Emporia will take place in late-Summer 2021.
2021 PDGA Amateur Disc Golf World Championships: Princeton, Indiana
Bids received: 5
2020 Location: Orlando, Florida
2019 Location: York County, Pennsylvania
2018 Location: Charlotte, North Carolina
Princeton, Indiana – just outside Evansville – will be the site of the 2021 PDGA Amateur Disc Golf World Championships, the first year in which Am Worlds will feature only the MA1 and FA1 divisions. Steven Waites and Jason LaBella, in conjunction with the Gibson County Visitors and Tourism Bureau and local clubs Ace Eagle Disc Golf Club and Dads Fore Disc Golf, will helm the first Amateur World Championship event in Indiana since 1992, when the tournament was played in Indianapolis.
"Indiana has a long and storied disc golf history, highlighted with Indianapolis hosting Am Worlds in 1992, South Bend hosting Pro Worlds in 1996, and Lemon Lake hosting Pro Worlds in 2010 and 2013," Waites and LaBella said. "With so many great courses around the state, we are honored to showcase southwest Indiana this time around, as well as honor the Indiana legends that taught us how to run quality events.
"Competitive disc golf has been exploding in our state, and hosting such a spotlight event will allow us to show why Indiana should be considered a disc golf destination," the hosts continued. "The news of this bid award is an early Christmas present for those of us who have worked on the bid. We look forward to showing the world some Hoosier hospitality in June 2021!"
Mesker Park, Mesker Woods, Woodmere DGC, Haubstadt Park, Prides Creek, and the Princeton Country Club will be in play for the event. Waites will co-TD with LaBella, who has assisted with numerous PDGA Majors in the past, the most recent being the 2019 Pro Worlds event in Peoria.
Waites and LaBella's staff is comprised of a budding group of experienced tournament directors, and local municipalities are stepping up in a big way by including welcome bags for athletes, a large volunteer base, media and public relations support, housing coordination, signs printed and distributed to more than 250 local businesses, and more.
"Gibson County Visitor and Tourism Bureau and Evansville Convention & Visitors' Bureau both worked really hard on ensuring a great bid package," Waites and LaBella said. "They also helped secure endorsements from county officials and mayors of the included cities. Both CVBs have already pledged sponsorship money that will allow us to plan for a very large player pack. Both groups already sponsor local B-tiers, so we are all excited to showcase our partnership for Worlds." 
The Evansville area is quite rural, so travel during the event will mostly be via interstates. The proposed host hotel and event center, the Toyota Events Center, is centrally located and sits between 15 and 20 miles from all courses. Evening activities will revolve around this venue, and plans are underway to create a competition schedule that reduces travel and maximizes enjoyment.
2021 PDGA Masters Disc Golf World Championships and Junior Disc Golf World Championships: Peoria, Illinois
Masters Worlds bids received: 5
2020 Location: Johnson City, Tennessee
2019 Location: Jeffersonville, Vermont
2018 Location: Kansas City, Missouri
Junior Worlds bids received: 5
2018-2020 Location: Emporia, Kansas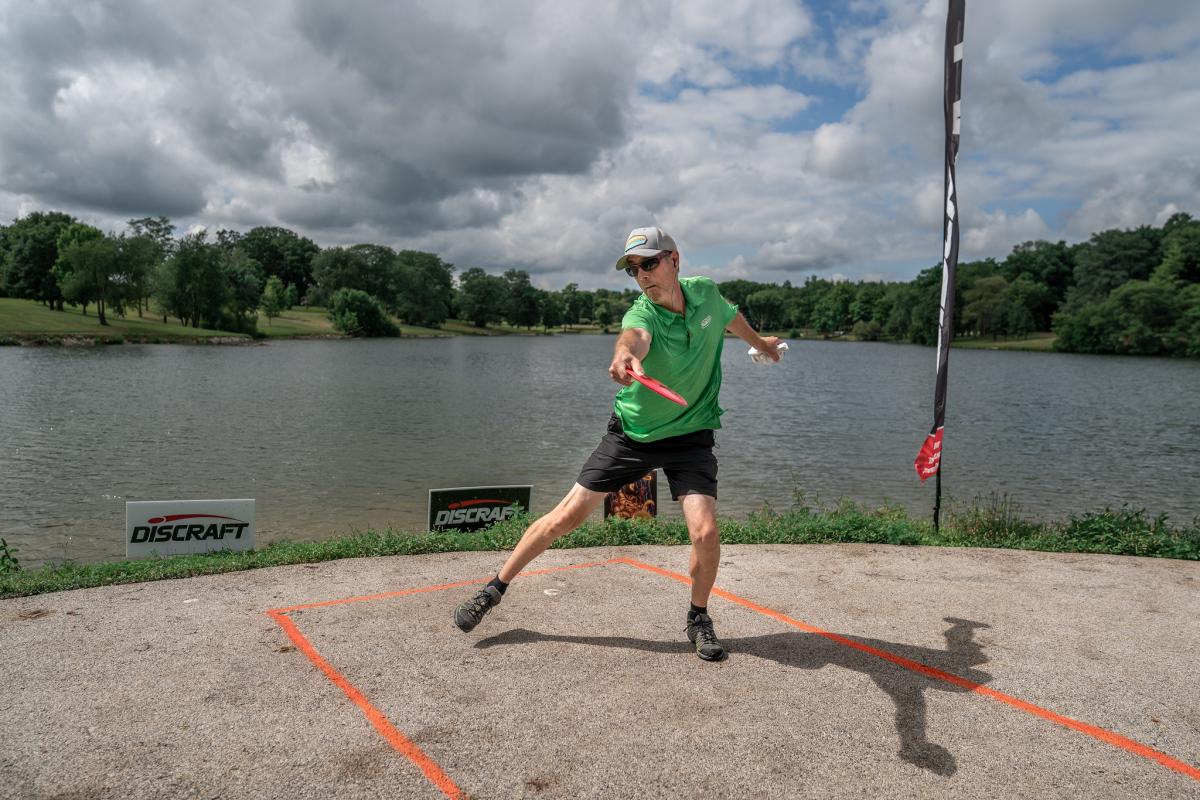 The 2021 PDGA Masters and Junior Disc Golf World Championships will be held simultaneously in Peoria, Ilinois. Nate Heinold, who successfully ran the 2019 PDGA Pro Worlds and has brought the annual Ledgestone Insurance Open to prominence, has teamed with the Peoria Convention and Visitors' Bureau and surrounding cities to host the first combined world championship event since 2016.
"The challenges are many, but we are excited to take them on," Heinold said. "This will be very similar to Ledgestone with one major difference: With Ledgestone, players will play one round a day; with this variation of Worlds, nearly all divisions will have some days where they are playing two rounds. What that really does is magnify the number of courses we need to run a successful event." 
With a bevy of venues in the area, though, both the Masters and Juniors sides of the event will have plenty of tracks from which to choose. The well-known Lake Eureka Temporary course will be on display, as will its permanent version; several layouts at Northwood Park – including a brand new 18-holes course there – as well as Sunset Hills, Kennel Lake, Goodfield Park, and others are in the mix. These courses are well-suited to host players of any skill level, and the proposed course schedule will be sure to challenge all who attend in 2021.
PDGA staff was particularly impressed by Heinold and his staff – Mike Krupicka, Michel Munn, Jamie Kemp, Seth Frederich, and Johnnie Harrison – during 2019's Pro Worlds, and the team plans to add Matt and Josh Grayum of Kids Disc Golf to the mix to bring their expertise with junior divisions.
"I specialize in running large-scale events and fundraising for those large scale events. I don't have a lot of experience with Juniors, and I knew that if I wanted to do this I would need to bring on someone else to help me run that aspect of the event," Heinold said. "Kids Disc Golf is really leading the way in terms of great junior events, and I couldn't think of a better team to help me run the junior side of the event. I feel that they will bring incredible value to my event staff, including very specific knowledge of the junior players." To that end, hole distances for younger players have already been put under the microscope.
Heinold's track record of bringing players and spectators to the area has been a boon to the economy. He said Pro Worlds had a $3 million impact, and it's made allies in the region more willing to embrace the sport.
"Disc golf has really exploded in the Peoria area in the last 10 years. The amount of courses and tournaments that we host has elevated disc golf to the forefront of a lot of people's minds" Heinold said. "A lot of business and community leaders are very aware of disc golf and its effect on the local economy and are very open to having discussions with me about various projects…Disc golf is seen as a very serious sport in this area to the local stakeholders."
And, yes, he's still planning on running the Ledgestone that year. That event will take place a couple weeks after this PDGA Major, which will run at the end of July.
2021 PDGA United States Women's Disc Golf Championship: Madison, Wisconsin
Bids received: 4
2020 Location: Rocklin, Auburn, and Orangevale, California
2019 Location: Spotsylvania, Virginia
2018 Location: Lansing, Michigan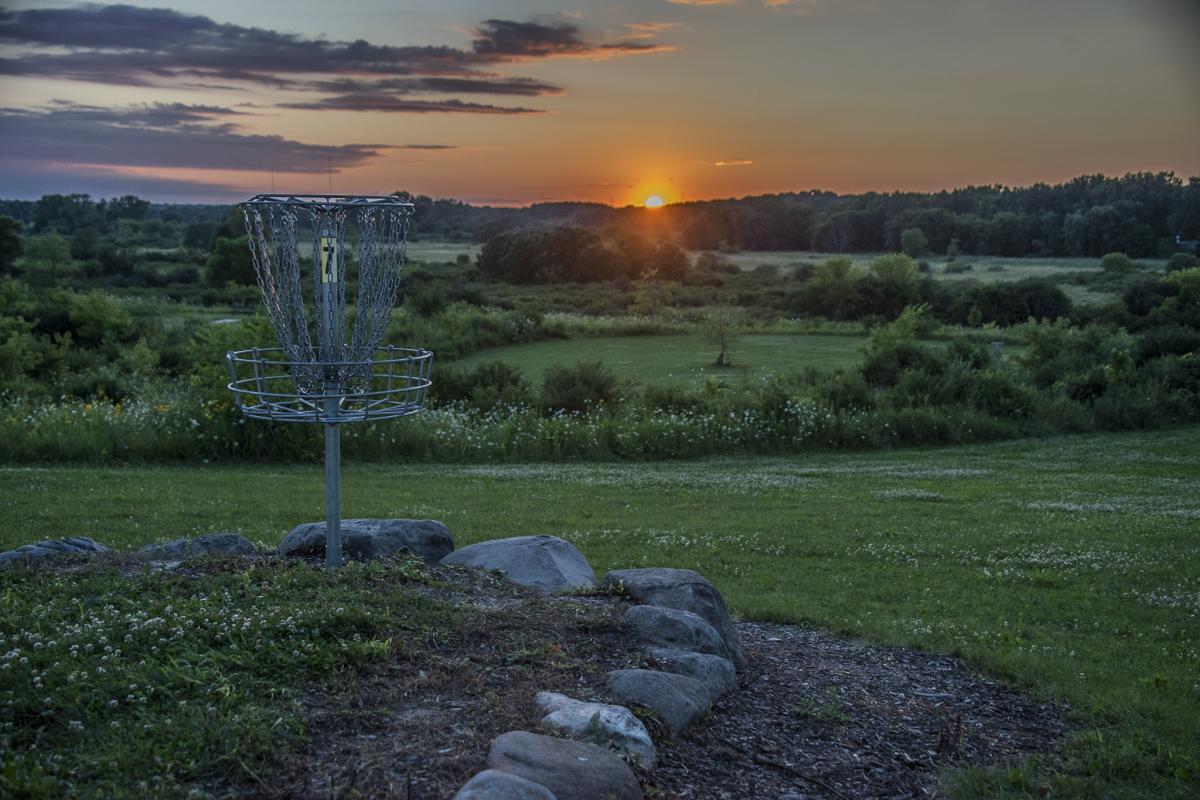 The 2021 PDGA United States Women's Disc Golf Championship will take place in Madison, Wisconsin. Glide Disc Golf pro shop owner and 2016 PDGA Am Worlds Tournament Director Mike Batka, with the support of the Madison Area Disc Club and the Madison Area Sports Commission, submitted another top-notch bid, one that boasts community endorsements from Wisconsin state coordinator Mike Harrington and the Disc On Ladies League. Add in the approval of the PDGA Women's Committee, and it's clear Madison is ready to raise the bar.
"Madison is a great city with a fantastic disc golf scene," Batka said. "I am excited to use my 15-plus years as a tournament director to lead our team in providing a first-class experience and the best USWDGC ever." 
Courses proposed for the event are Heistand, Capital Springs, Token Creek, and Elver Park, all of which provide at least two sets of tees and multiple pin placements to cater to the range of divisions at the USWDGC.
Batka and his team also understand how important the convention aspect of the tournament is, and as a result will place as much emphasis on ancillary activities as they will the competition itself. Women-owned food trucks, female keynote speakers, pro clinics, and more are on tap, and Madison is also home to the University of Wisconsin, which populates the town with an energetic, youthful, and outdoor recreation-heavy vibe.
"Our beautiful courses, varying terrain, and challenging features will be a fitting backdrop for the 2021 PDGA Women's Championship," said Jamie Patrick, Vice President of Madison Area Sports Commission. "We are thrilled to welcome these outstanding women's players to Madison and look forward to working with event organizers and partners to make this the best championship to date."
Women's disc golf continues to grow, with a plethora of women's-specific events and tours expanding each season. With Batka's experience running PDGA Majors, and his staff's understanding of and support from the local women's community, we are excited for the USWDGC to take Madison by storm in July 2021.
2021 PDGA Tim Selinske United States Masters Championships: Quad Cities, Iowa/Illinois
Bids received: 3
2020 Location: Columbia, Missouri
2019 Location: Worcester, Massachusetts
2018 Location: Crown Point, Indiana
The 2021 PDGA Tim Selinske United States Masters Championships will be contested in the Quad Cities region that straddles the borders of Iowa and Ilinois. Chase Roberts of Iron Lion Disc Golf Supply will team up once again with Visit Quad Cities to host a Major; this same local organizing committee ran the 2017 PDGA Am Worlds in the same location to great success.
"Excited would be an understatement!" Roberts said. "We are proud to bring a third PDGA Major to the Quad Cities and can't wait to welcome the competitors to our unique disc golf community." 
"Hosting the 2021 PDGA U.S. Masters is a win for the Quad Cities regional destination," said Dave Herrell, President and CEO of Visit Quad Cities. "Professional disc golf is one of the fastest growing sports and the QC's opportunity to connect with the PDGA's 120,000 members in 54 countries is valuable for our story, brand, and people attraction strategy. The ability to activate our city and county parks for multiple days is important for our destination, as will be the privilege to welcome the hundreds of athletes, their families, and PDGA spectators to the Quad Cities."
The competition offers qualified age-based players the opportunity to compete for a national title, as well as enjoy the culture and diversity of the Quad Cities. The courses proposed for use in the 2021 event include a combination of Camden I and II, Middle Park, Eastern, Devil's Glenn, Geneseo, West Lake, and Hampton Park. 2017 Am Worlds was widely viewed as one of the most successful in recent memory thanks to the club and CVB partnership, and with a host hotel that should cater to this demographic – the Isle Hotel and Casino – it's a recipe for a quality event. We have no doubt that Tim Selinske himself will be smiling down on the players as another Major is played in his honor in September 2021.
Congratulations!
Please join with us in offering our congratulations and support to the host communities of these PDGA Majors, as well as the many other communities that displayed tremendous effort to produce a bid package to host a PDGA Major in 2021. We also would like to extend our gratitude to the communities hosting other PDGA Major events throughout the year, including the European Open in Nokia, Finland (July); the United States Disc Golf Championship in Rock Hill, South Carolina (October); the College Disc Golf National Championship (April-May); and the United States Amateur Disc Golf Championship in Milford, Michigan (June).
We look forward to another exciting year in 2021, and we hope to see you on the course!
Comments
Hey PDGA? Where does MA55 play in worlds 2021? Not clear in the article.