McMahon, Panis Out Front After One at Maple Hill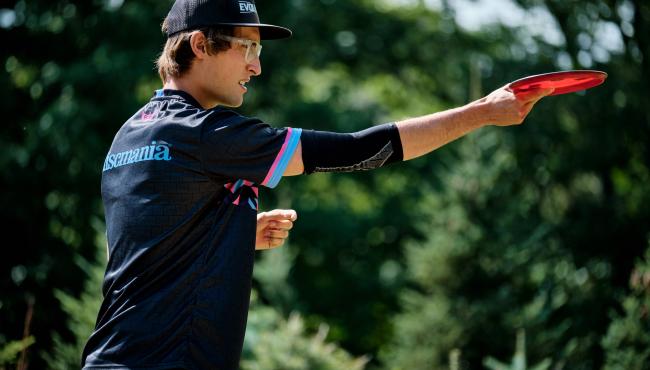 (Recap via Disc Golf Pro Tour)
Bright skies and light wind were found in Leicester, MA for the first round of the MVP Open at Maple Hill. As one of the last two stops on the Disc Golf Pro Tour before the Tour Championships, players have a lot on the line to play for if they hope to maintain their place or bump someone out of their coveted slot.
Kona Panis finished strong to open the 2021 stop at this beloved track, turning in a clean, three-under back nine to finish as the only player under par. But the race is tight. Catrina Allen, Maria Oliva and Missy Gannon are one stroke back at even par and four more players are within four strokes of the lead heading into moving day.
In MPO, Eagle McMahon used a run of six-straight birdies to find some separation on Friday's feature card. After his second bogey of the round, McMahon bounced back with back-to-back birdies on 17 and 18 to finish with a 9-under 51. Ricky Wysocki, who went bogey free, Adam Hammes, who had a rollercoaster round, and Joel Freeman, whose lone bogey came on 18, are three strokes back at 6-under par.
Eight players sit at 5-under par.
In the quest for three-peats at Maple Hill, Paul McBeth is tied for 24th at 2-under and Paige Pierce is tied for 9th at plus-4.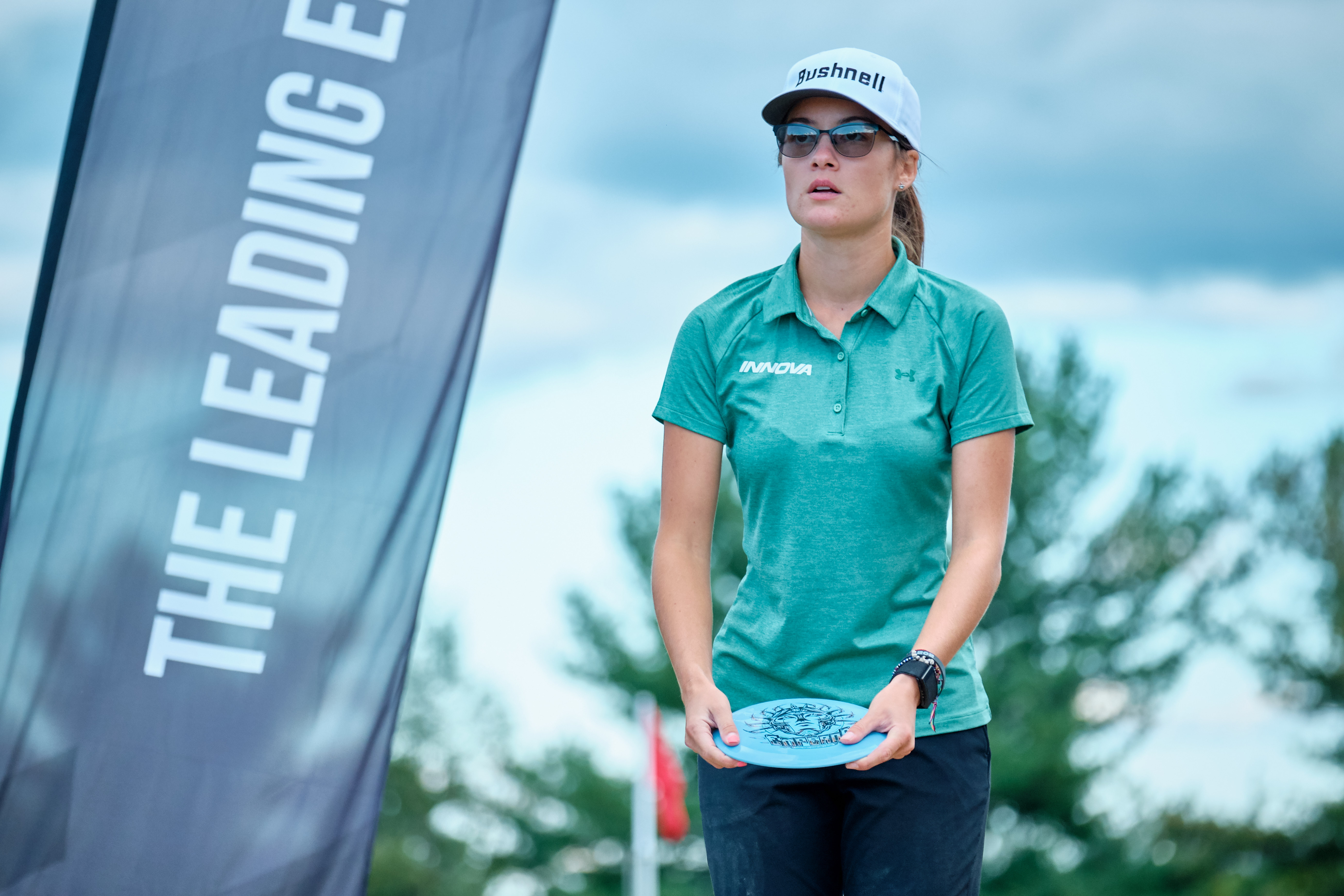 Round 1 FPO Notes:
Sarah Hokom (+2) lead with 6 birdies, but 3 costly double-bogeys kept her from the lead card heading into day 2.
Kona Star Panis (-1) gained the most strokes from Tee to Green with 8.10, Maria Oliva (E) was just behind her at 7.77.
Missy Gannon (E) gained 4.30 strokes on the field from putting, with a 78% from C1X and 38% from C2.
Ellen Widboom (+8) was 75% from C2, with makes from 38-ft, 49-ft, and 60-ft, and also had a 110-ft throw in on Hole 16.
Round 1 MPO Notes:
Eagle McMahon (-9) and Adam Hammes (-6) both lead with 61% birdie conversion; Hammes had the lowest par rate, 11% due to 5 bogeys.
McMahon also lead with most strokes gained from Tee to Green with 8.84.
Cale Leiviska (-2) was the best from C2, hitting all 3 attempts, two from 38-ft and one from 49-ft.
Ricky Wysocki (-6), Matthew Orum (-5), and Zackeriath Johnson (-5) are the only players in the top 30 without an OB stroke.
Round 2 of the MVP Open at Maple Hill will be broadcasted on the Disc Golf Network on Sept 4th at 1:00 pm EST.