McBeth, Pierce Take Plunge at Maple Hill
McBeth, Pierce Take Plunge at Maple Hill
2020 DGPT - MVP Open Final Round Recap
Monday, September 14, 2020 - 12:27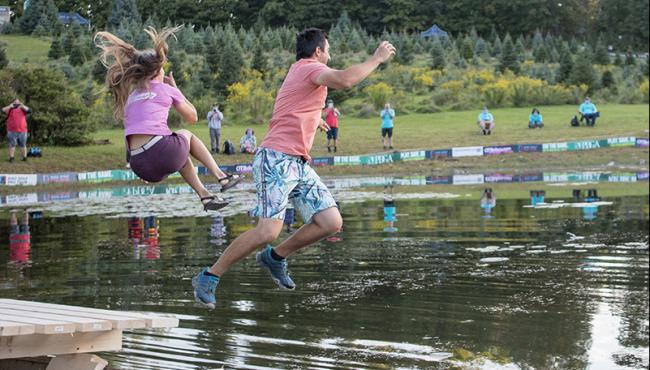 Paul McBeth packed a swimsuit for a September trip to Massachusetts.
But before he could take disc golf's most famous leap, he had another classic battle with a familiar foe on his hands.
Paige Pierce is no stranger to the jump either and for the second-straight week, she was locked in until the final walk on the 18th.
Both prevailed – McBeth erasing a two-shot deficit on the way to a four-stroke win and Pierce finishing strong to hold off a charging competitor – and both took the plunge at Maple Hill at the end of the Disc Golf Pro Tour's 2020 MVP Open on Sunday.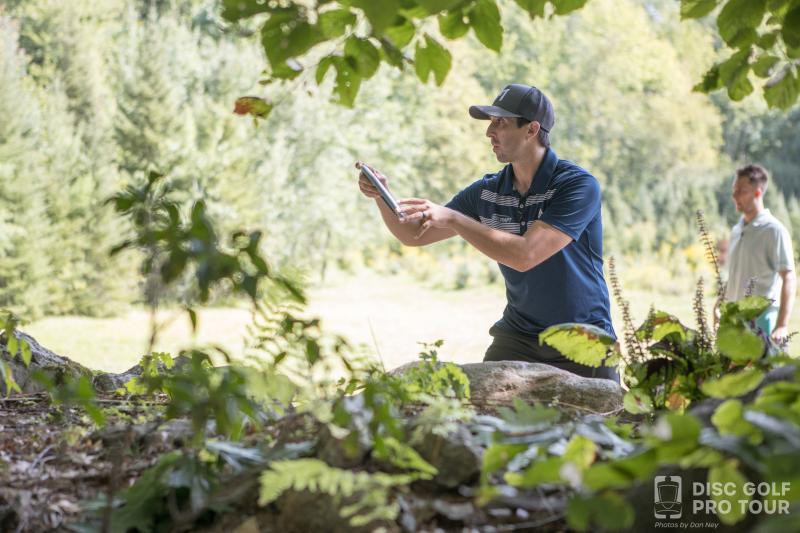 McBeth entered Sunday two back of Ricky Wysocki, setting up another installment in their storied history on the course.
"I think it's a developing story and I think we're going to have 10 mores years of that going on," McBeth said of his battles against Wysocki to DGPT Director Jeff Spring. "We both get to be on both sides of it – win or lose – so we know how it feels each time.
"It just makes us want to drive harder the next time."
Pierce came into round three up a stroke on Sarah Hokom, and after several swings, the two were tied with six holes to play. Hokom dropped a strong on the 15th before Pierce charged with birdies on 16 and 17. Pierce birdied the 465-foot 15th all three rounds.
"Any hole can be a two-stroke swing so it was really intense out there emotionally and mentally, it was a battle," Pierce told the DGPT's Hannah McBeth. "I know how well Sarah plays this course, so it was going to be a round where every hole was very important. I knew it was going to be tough mentally."
The MPO battle got off to a blistering start with both McBeth and Wysocki racing to a three-under through four start. McBeth's lone bogey of the day came on the fifth --  a two-stroke swing that put Wysocki up by four strokes. It was the only bogey on holes one through five from the top eight players on Sunday, according to the DGPT's Terry Miller.
McBeth bounced back with a birdie on the sixth and grabbed another stroke after a Wysocki bogey on the seventh.
Now on to hole 8, which provided drama throughout the weekend.
In Friday's opening round, McBeth was one of two aces on the famous hole. On Saturday, he was in the center of a rules question and later won an appeal on the call, cutting the deficit down from three strokes to two entering Sunday.
After perfection on Friday then a drive to the right side on Saturday, McBeth drained a 27-foot death putt right back the water.
Wysocki, opposite him, hit cage and saw his putter roll into the infamous pond and, just like that, it was a tie ballgame.
Both birdied hole 9 with McBeth pitching up to the daunting green after his drive reached circle 2. On the 10th, McBeth took the lead for good with a 38-foot bullet, and went four down from there, including a 100-foot throw-in on 18 for good measure.
That gave him first back-to-back win in the history of the event and a 1084-rated, 10-under round, the hottest of the weekend.
Calvin Heimburg shot a 5-under to round out the podium, one shot ahead of the rapidly ascending Kyle Klein, who recently celebrated his 18th birthday.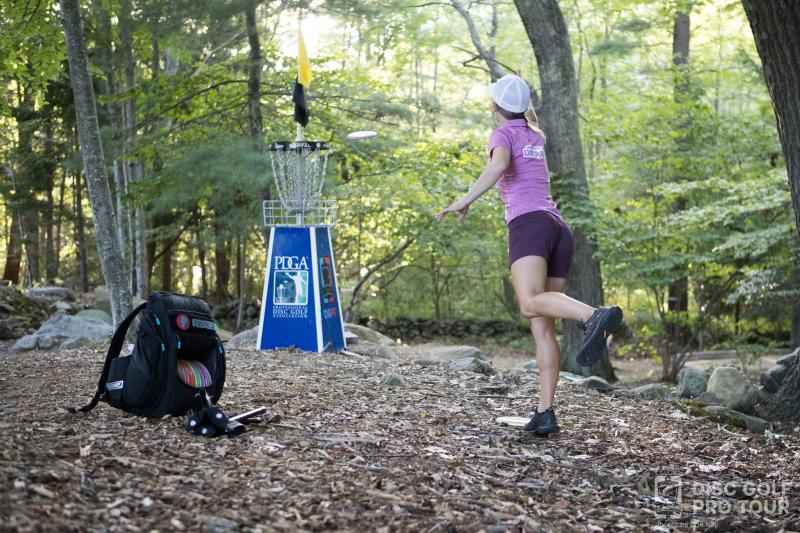 Hokom didn't let a double-bogey start deter her in the least on the FPO side. Known for her woods golf, Hokom went step-for-step with Pierce, tying things up with a par on the 650-foot 12th.
But Pierce played a calculated game with a lay-up for par on 14 and then kept the pedal down with birdies on 16 and 17. Hokom sliced the 18th with two clean shots for the guaranteed birdie but Pierce, with math going in her head, laid up twice for bogey after narrowly escaping disaster with a tree kick off the tee for her sixth Maple Hill title.
Heather Young fired off a 2-under par on Sunday, the hottest round of the day and the second-hottest of the weekend, to jump three spots into third place. Catrina Allen was fourth.
"There was not stopping and enjoying it," Pierce told Hannah McBeth. "It was high emotions the whole time and Sarah kept me on my toes the whole time.
"Coming down 18, you never know what is going to happen at Maple Hill."
But both five-time world champions know what comes after the 18th on the historic track.
"Let's go jump in the water!"