McBeth, Pierce Pace Early DDO Returns
McBeth, Pierce Pace Early DDO Returns
Disc Golf Pro Tour back in action in Emporia
Friday, June 26, 2020 - 20:40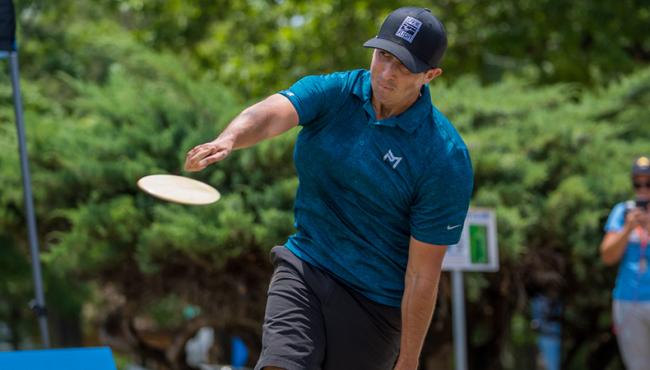 If Offseason 2.0 resulted in rust for players on the Disc Golf Pro Tour, Paul McBeth and Paige Pierce seemed to have the antidote.
After a three-month hiatus, the Dynamic Discs Open put the pro scene back into the spotlight Friday in Emporia, Kan., and disc golf's top-rated competitors remained head and shoulder above the rest of the field. McBeth's 11-under par 54 at the Emporia Country Club put him three shots clear of Emerson Keith and Ricky Wysocki, while Pierce was the only woman to shoot under par with a 7-down scorcher. That showing has her eight throws clear of Kona Panis (+1) with 36 more holes in the tournament.
McBeth, still sporting an ankle brace as he nurses an injury that has nagged him since early 2019, clocked in with a 1085 round rating and a bogey-free performance. The five-time PDGA World Champion was the only competitor on his card to safely land on hole 16's island, and he cruised with an 88% circle 1x putting rate.
Pierce, meanwhile, rode high on the front nine, capping off the first half of the day with an eagle as she crouched under a bush and smashed a 35-foot connection. Though the back wasn't as kind – she carded three out-of-bounds strokes en route to a double-bogey and two singles – she finished with an 80% circle 1x clip and a 1016-rated showing.
Wysocki admitted to some early nerves that led to a run of three straight bogeys from holes 2 through 4. He settled in with four consecutive birdies, though, and was clean for the final 13 frames. Keith twice cobbled together four-birdie streaks as the duo finished with 1067-rated rounds. Recently minted The Majestic Champion Kevin Jones rounds out Saturday's lead card at 7-down, while Eagle McMahon and Noah Meintsma share fifth place at 6-under.
Panis scrambled her way to her strong finish, making par on 40% of her chances when she was out of place to lead the Open Women's field. Her three birdies were the second-most in the 15-player pack but were erased by a few crooked numbers. Local hero Paige Shue sits in third place with a 2-over par total, and Rebecca Cox and Missy Gannon are tied for fourth at 3-over.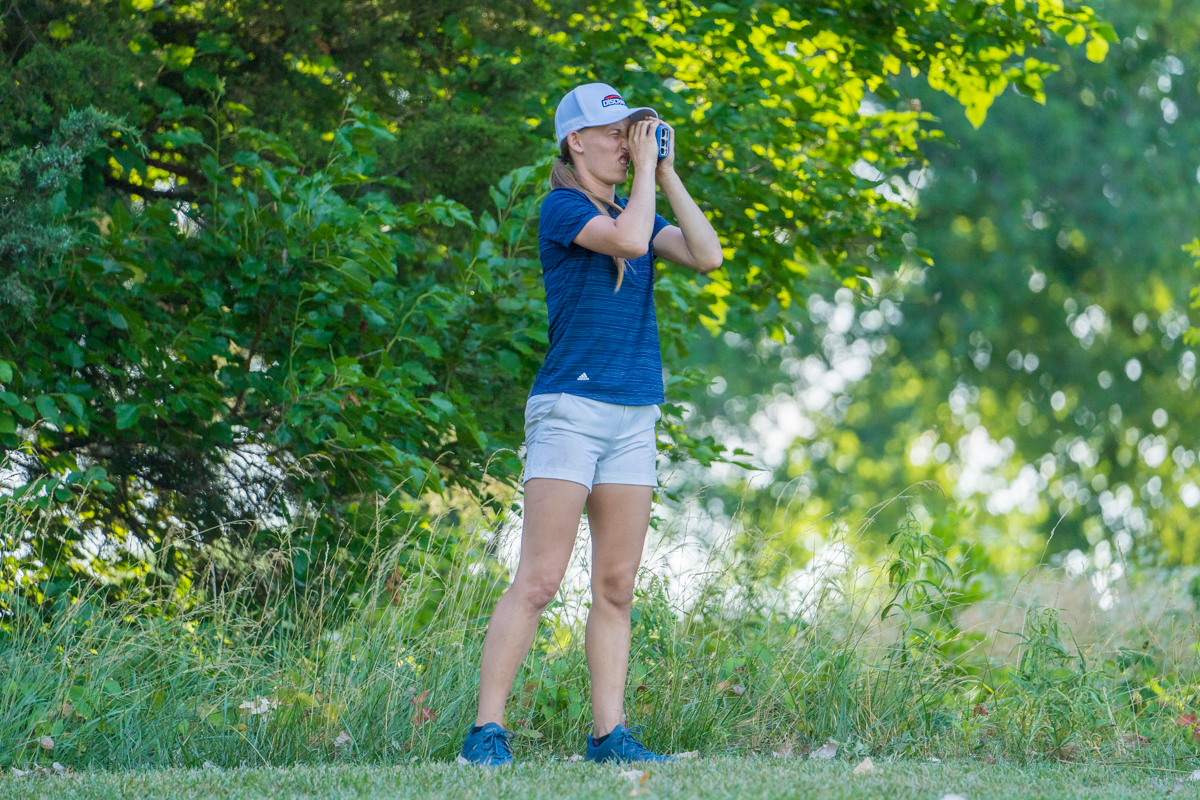 In other performances of note, Calvin Heimburg closed the day with five consecutive birdies to land in a tie for seventh place alongside Andrew Presnell at 5-under, and 2019 Disc Golf Pro Tour Champion Chris Dickerson sits in a three-way tie for ninth at 3-under. Former Ultimate star Brodie Smith stood out in only his second career pro event, tossing a 1018-rated even-par showing to start in a tie for 23rd. 
2018 PDGA Junior World Champion Cynthia Ricciotti kicked off her tournament with a 4-over par showing to land in sixth place on the leaderboard. Defending Dynamic Discs Glass Blown Open Champion Catrina Allen's putting woes continued, as she finished with a 25% circle 1x performance that contributed to her 5-over par opener.
Action from the Dynamic Discs Open continues with another round at the Emporia Country Club on Saturday, with live coverage beginning on the Disc Golf Network at 1:35 p.m. CT.
 
Comments
McBeth's 54 put him at 11 under according to UDisc.