McBeth Leads Dickerson by One as Championship Saturday Arrives
McBeth Leads Dickerson by One as Championship Saturday Arrives
USDGC Day 3 Recap
Saturday, October 9, 2021 - 08:37
Paul McBeth likes his position.
As the rain fell on Friday at the Winthrop Arena, the five-time PDGA World Champion rose to the top.
With the putter working and drives that avoided the daunting OBs in Rock Hill as the weather turned sideways, McBeth is eyeing his third United States Disc Golf Championship.
But Chris Dickerson is right there, one stroke back, looking to be the first player to go back-to-back at Winthrop since Ken Climo.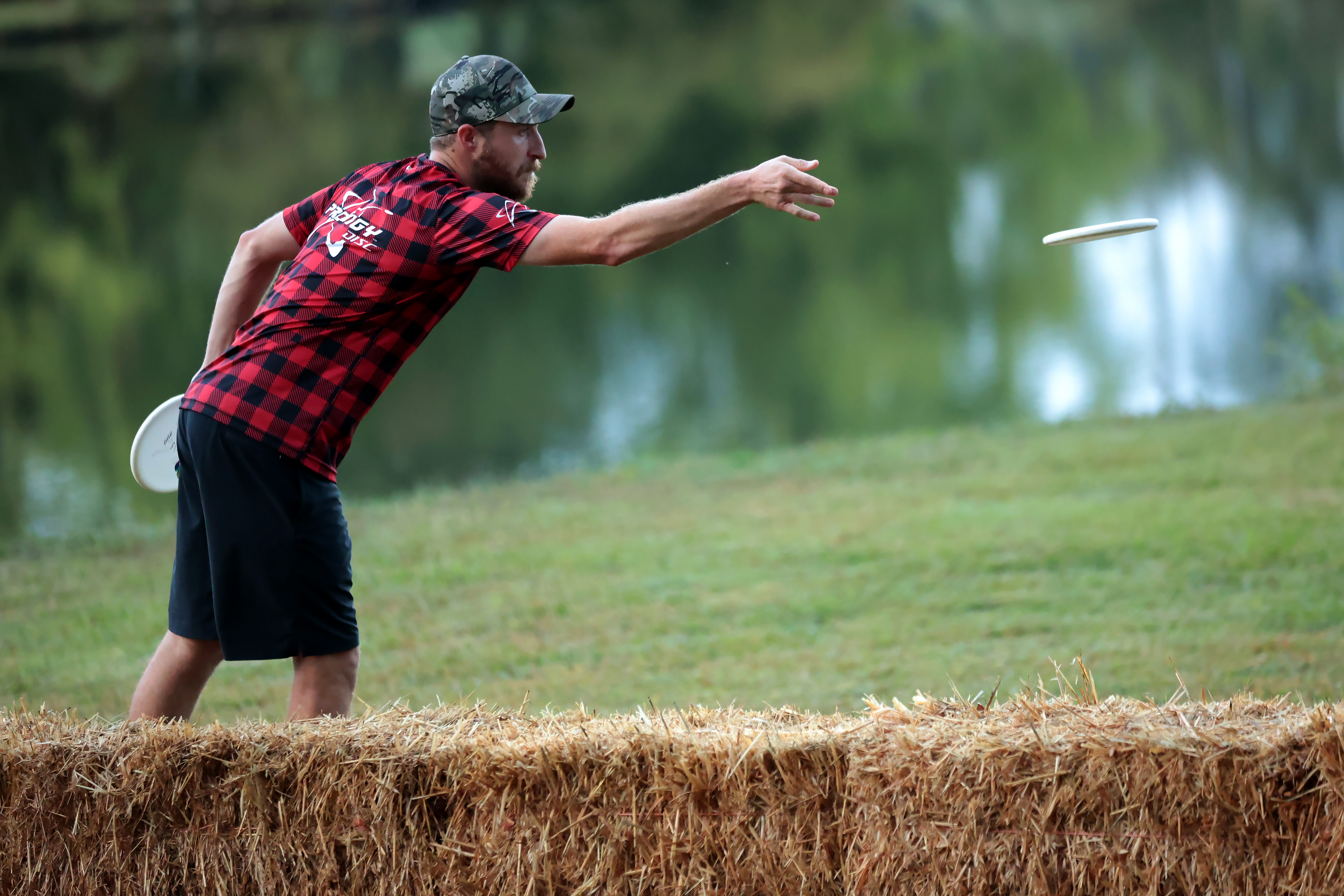 Buckle up, it's Championship Saturday.
"Just in a good position," McBeth told the Disc Golf Network's Terry Miller. "This is a good position to be in going into the final round. Going into today, I was six back so to be in the lead or at least close to it is a great spot to be."
McBeth cashed in four putts from Circle 2 and had a 95% fairway hit mark on Friday in a bogey-free round. Paul Ulibarri had the other clean sheet on Friday, jumping 43 spots with a 7-under round.
McBeth's 11-under round cleared the second-hottest round by four strokes. Ulibarri and Kyle Klein, who jumped 13 spots into a tie for sixth, finished at 7-under.
Dickerson, the leader entering the third round, stumbled near the turn with back-to-back bogies giving McBeth, on the third card, the out-right lead. But the 2020 champion rallied down the stretch, including a birdie on 18 to pull to within one.
Drew Gibson continued his absolute rollercoaster of a trip to Rock Hill, finishing 6-under despite a three-hole stretch of a bogey and two double bogies. Gibson bowed up in the finish, going four down over the final five holes and sits four shots back of McBeth at 18-under.
Martin Hendel joined Dickerson as the one holdover off Friday's lead card with a back-and-forth, 4-under round. The Ontario native is 17-under entering Saturday.
Looking for his first U.S. title, Ricky Wysocki leads the chase card at 17-under par after a 3-under round on Friday. He's five back of McBeth in the hunt and leads Klein, Nate Sexton and Joel Freeman by one stroke.
Live coverage of the USDGC begins at 2:30 p.m. ET on the Disc Golf Network.