Gurthie Goes to 11(01) at MVP Open
Gurthie Goes to 11(01) at MVP Open
Pierce pulls away on moving day
Saturday, August 31, 2019 - 20:21
Saturday presented another perfect weather day at the MVP Open at Maple Hill, and the scores on the course reflected the weather. Several players made significant moves to put themselves in position for a top finish on Championship Sunday. 
Thomas Gilbert and Andrew Marwede made moves early, carding six-under rounds to move up 31 spots into a tie for 20th place. Alex Russell was a little further down in the field, and his 5-under par performance moved him up 40 spots into a tie for 50th place. The second hottest round of the day came from Calvin Heimburg, who put together a 9-under near-stunner to also move up 40 spots. He is now solidly in the hunt for a top 10 finish and credited his success to hitting the fairways. "I was throwing clean off the tee, better than yesterday, and gave myself birdie looks," Heimburg said. "I wasn't able to convert on some C2 putts, but I was able to stay clean and capitalize." 
Heimburg was upstaged, though by his Florida counterpart Garrett Gurthie. "Double G" avoided trouble and put together a scorching 12-under par 48 that was rated at 1101. Gurthie avoided OBs and bogeys and was able to move up 18 spots and into first place with his performance today. Post-round, Gurthie said that, though others came close, he felt like this was the best round he had ever played.
"I knew once I hit the gap on 16 I was home free," Gurthie said.
Gurthie chalked up his success to the many years he had played at the course: "This is like my 8th MVP Open." Continue reading at DGPT.com >>
Open Women's Lead Card Separates from the Pack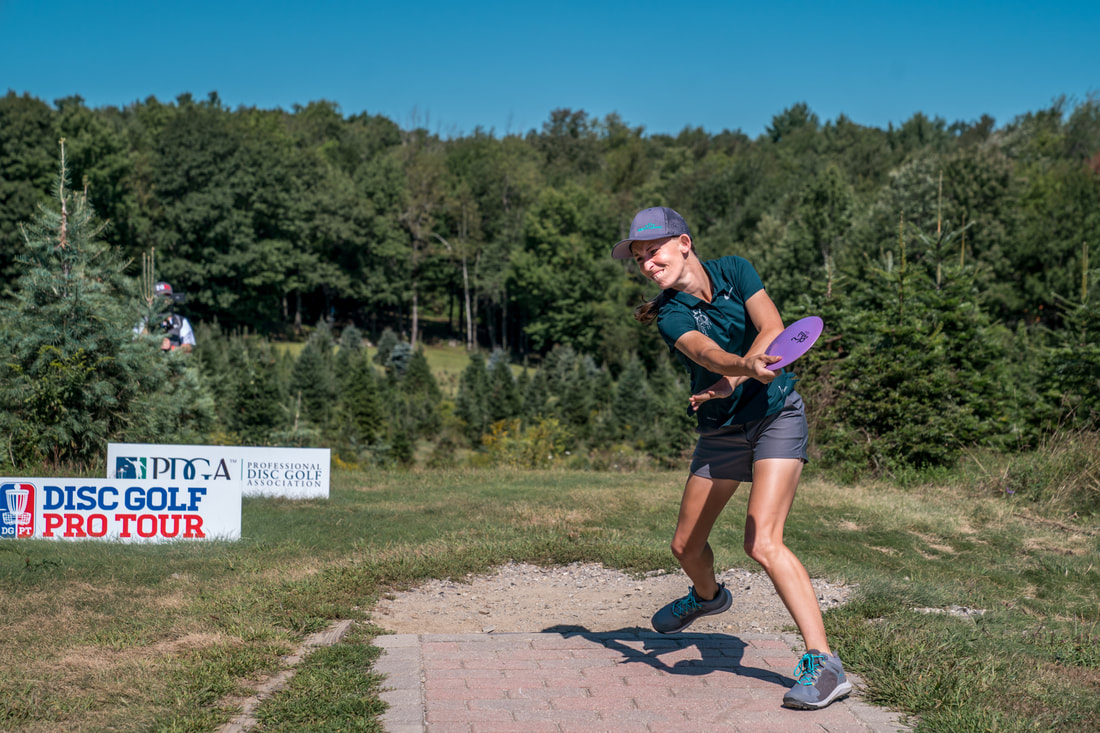 The real story of the day came from the separation built by the lead card. As the lead card moved away from the pack, the leader of the tournament separated herself from the rest of the field. Paige Pierce faltered early, which briefly brought Catrina Allen into a tie for first. Pierce stopped the bleeding on hole 5 with a par and would not stumble again until hole 15. She would gain those throws back on the very next hole, grabbing an eagle 2 on the long hole 16. Pierce would finish the day at 5-under, one throw off the pace she set yesterday. Continue reading at DGPT.com >>