Leaderboard Tightens Throughout Pro Master Worlds
Leaderboard Tightens Throughout Pro Master Worlds
2021 PDGA Masters Worlds - Day 2 Recap
Thursday, August 5, 2021 - 00:20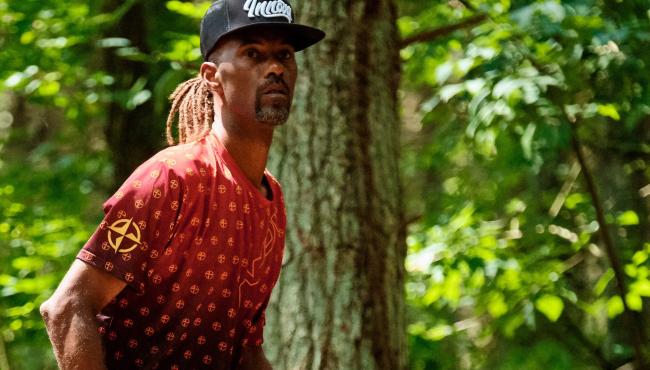 Keep working and stay patient.
That was the name of the game during round two of the 2021 PDGA Pro Masters Disc Golf World Championships on Wednesday in Tennessee.
That's because those are two critical elements of chasing a world title.
Complete Coverage of 2021 Masters Worlds»
"It's just go out there, hole-by-hole, shot-by-shot and just take it as it comes," said Patrick Brown, who maintained his one-stroke lead in MP50. "We're not even halfway through, counting the semis and finals so there's a lot of golf left – a true marathon, not a sprint.
"Grinding and positivity."
Added Ohn Scoggins, who has a bit more of cushion in the FP40 division: "Calm, calm, calm. There's a lot of holes. Bogies, ok, move on. Pars, ok, move on. Just calm the whole time and not let it get into my head."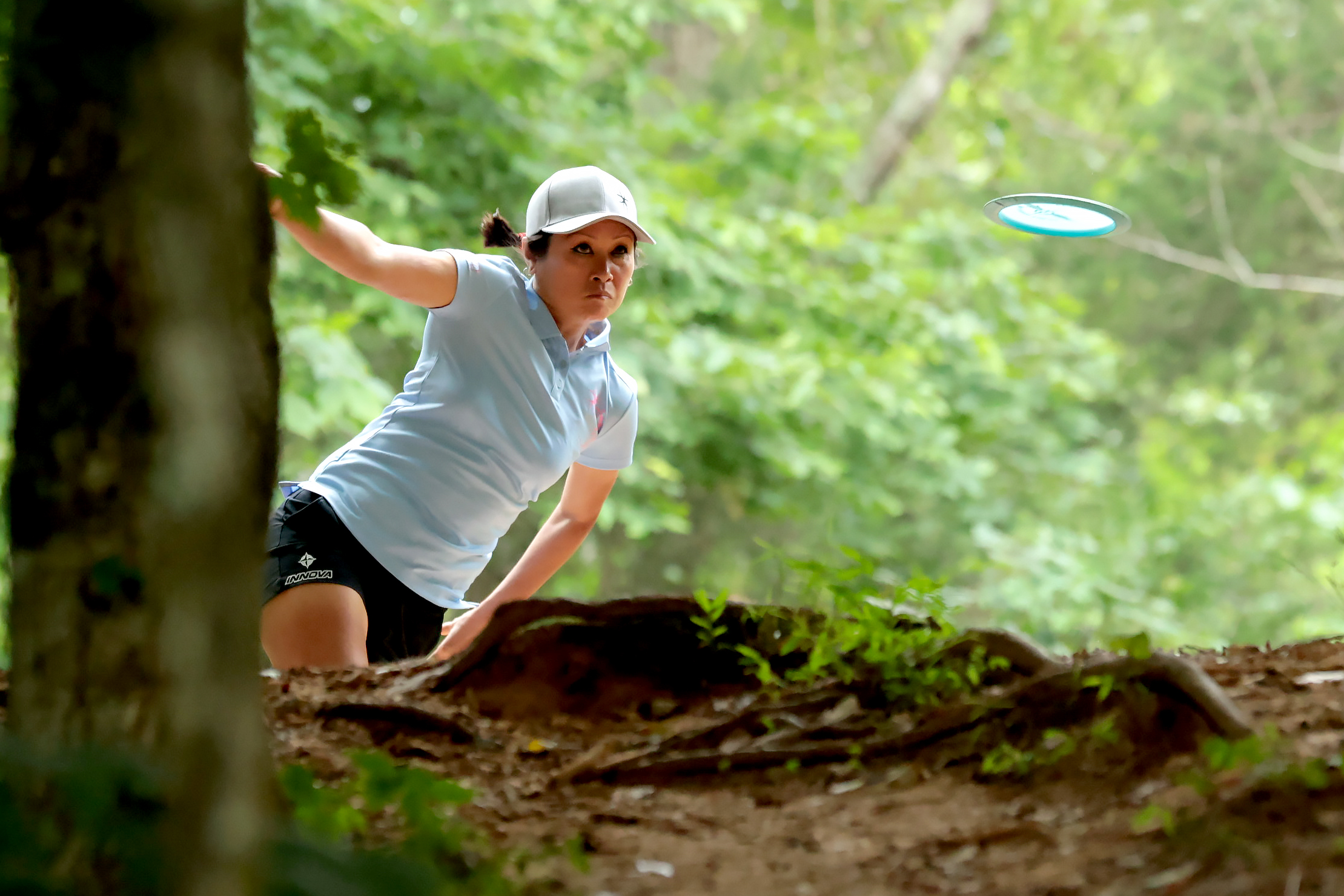 All throughout these world championships, the battles tightened heading into Thursday's moving day round.
Post Production Coverage on PDGA YouTube»
In MP40, there's a four-way tie at the top with seven players within four strokes of the lead. Among those co-leaders is Philo Brathwaite, who surged from the chase card with a 10-under round of 49.
"I'm mostly satisfied," Brathwaite said. "I putted pretty well through the first two thirds of the round – my putter didn't touch the ground outside of one circle two putt. I had a few 50-50 breaks out there, one for me, one against me, another for me, another against me.
"Just stay steady and try not to let anything rock my equilibrium. Just try to stay calm, fight for good shots."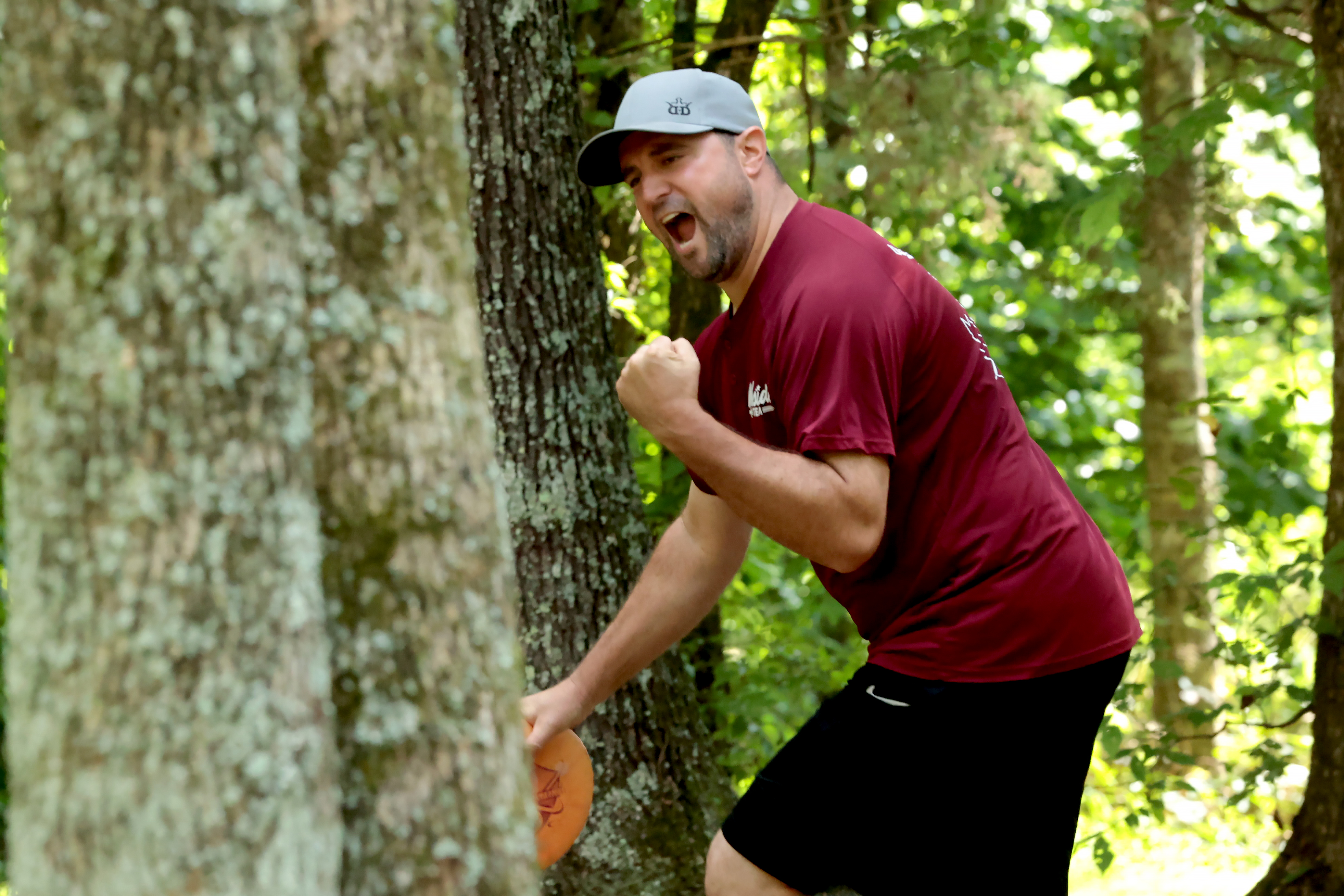 Brathwaite will be joined by three players who maintained their spot on the MP40 lead card: Two-time defending champion David Feldberg, Jason Light and Chris Villa. All four sit at 21-under par in the tournament.
But there's plenty of players right in the hunt. Dutch Napier hit double digits with a 10-under 49 with Kevin McCoy and Justin McLuen – sparked by an eagle on the opening hole at Sugar Hollow – firing the hot rounds of 48 to round out the chase card at 19-under with Kenneth Tyburski.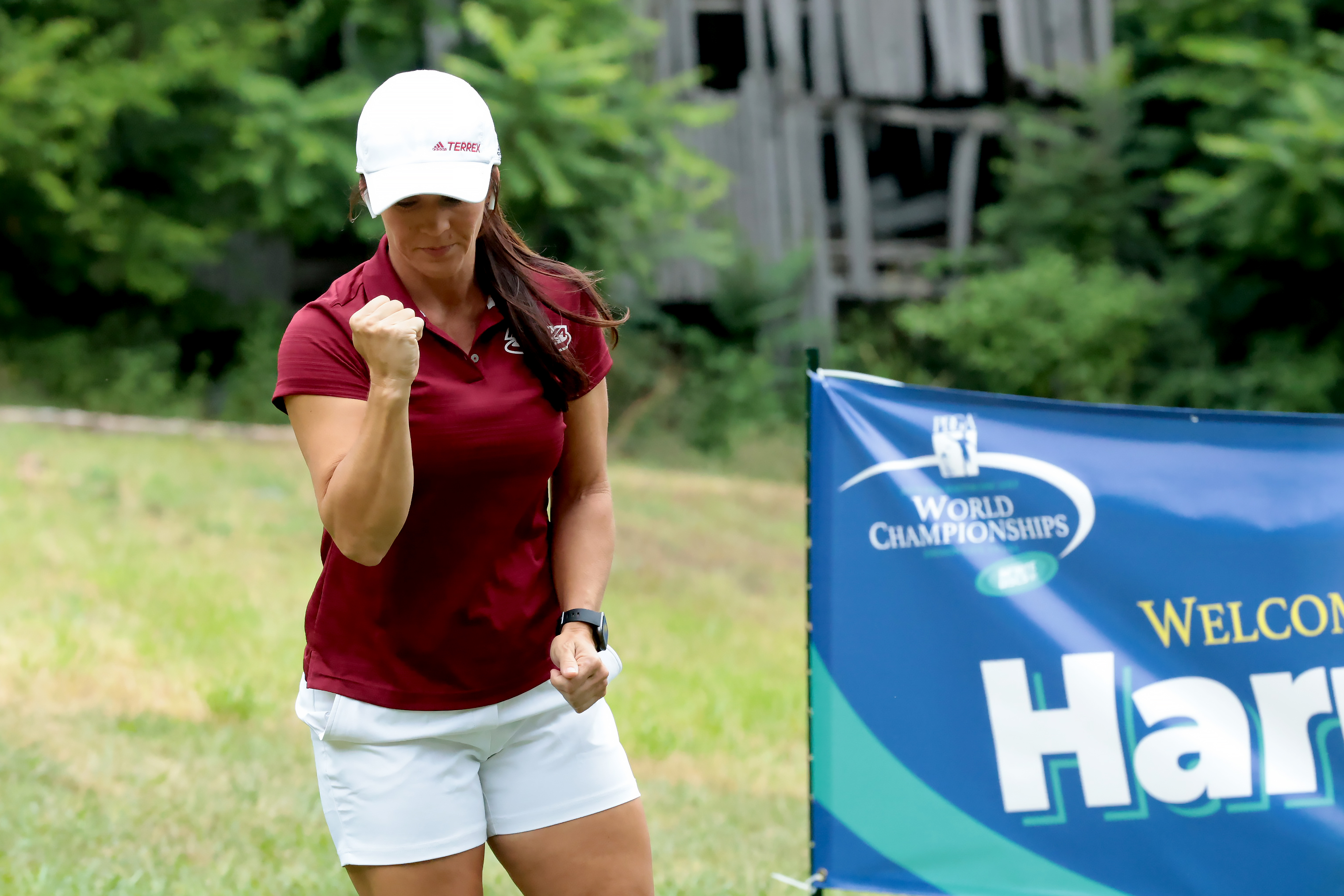 Jen Allen, like Brathwaite, surged off the chase card with a round of 63, one shot shy of Scoggins' hot round of 62 at Harmon Hills. Scoggins has a commanding eight-stroke lead heading into round three over Allen and Melodie Bailey.
But perhaps the biggest battle of the day came in MP50, where Brown and Barry Schultz went hole-for-hole, exchanging the lead through their first trek through Sugar Hollow.
Brown held a one-shot lead entering Wednesday but Schultz grabbed the lead with a 4-for-4 start, including a two-stroke swing on the third after a bogey from Brown. By the turn, the two were knotted up again. Brown grabbed the lead on 10 and extended it to two strokes on 11 with a putt from the rough. That lead grew to three on 14 with Schultz' lone bogey of the round.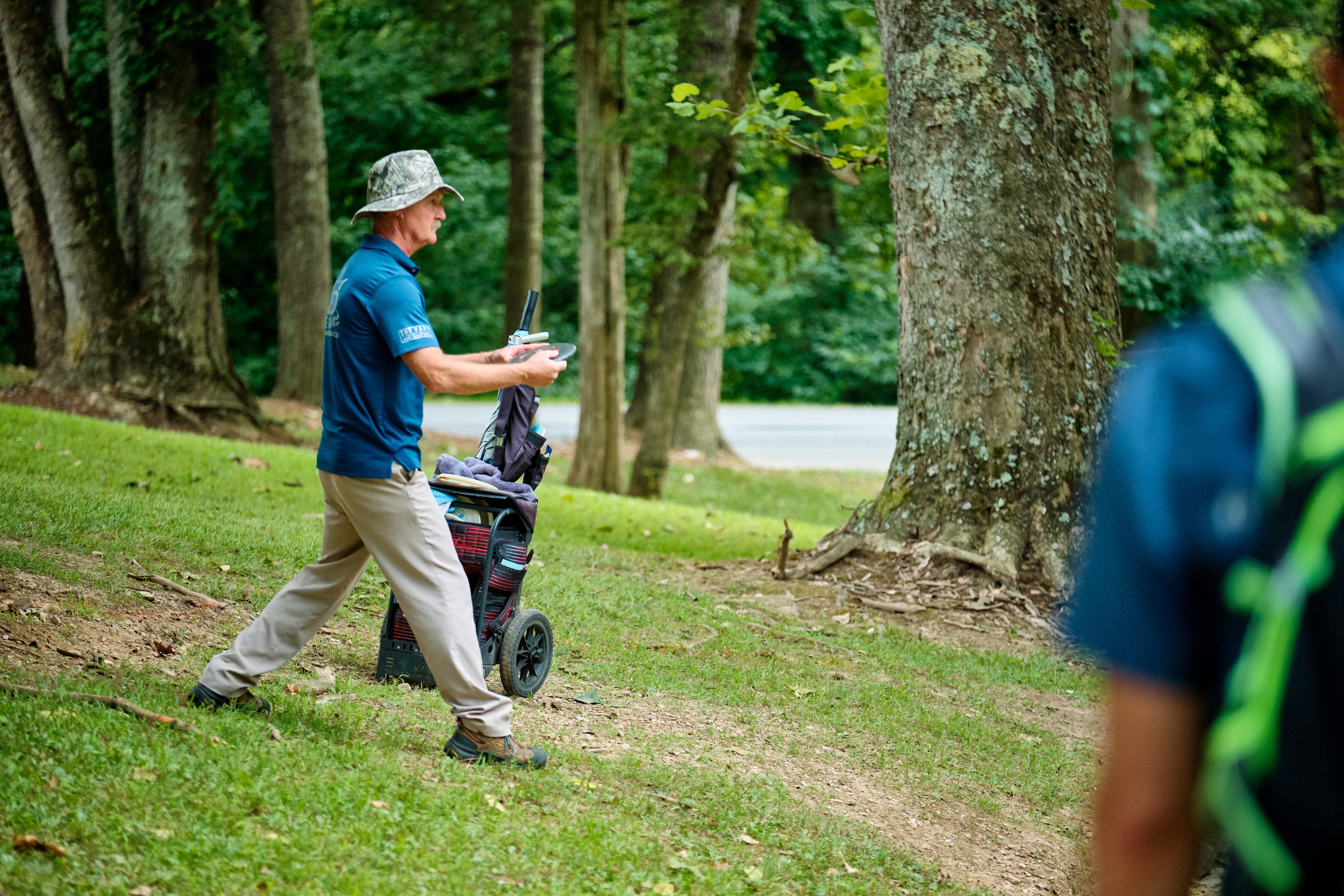 But the bounce back was real as Schultz rattled off three-straight birdies down the stretch to pull back within one stroke once again.
Ron Convers joined Brown and Schultz with the hot round of 45 in MP50.
"It wasn't just Barry, Ron was there too at 45 and I know that he's always coming," Brown said. "There are some killers in our field. No one is a sap – we've all been playing for a long time.
"I just knew that once I gave away two strokes on hole 3 that I just had to keep fighting. I knew it would come to me if I waited. I just tried to have patience and keep it going."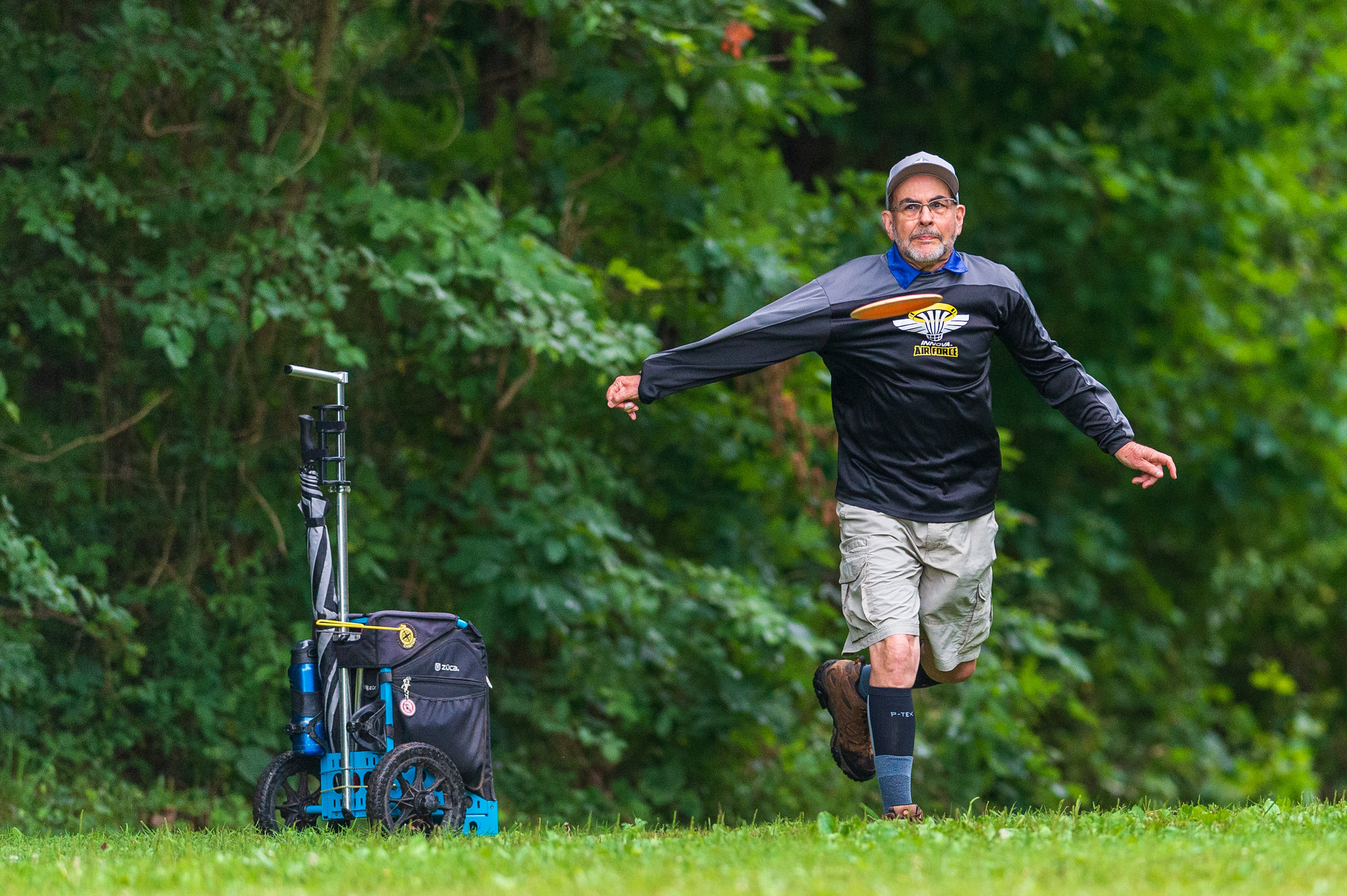 More from Masters Worlds: