DGPT Announces Broadcast Contract With ESPN2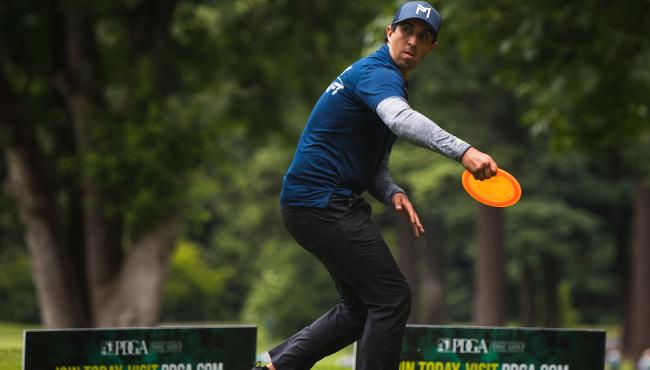 Jeffersonville, VT – June 30, 2021: The Disc Golf Pro Tour (DGPT) is pleased to announce that they have finalized a new contract with ESPN for 2021 programming.
The first event to be broadcast will be the Portland Open presented by Dynamic Discs and will air on ESPN2 as a 2-Hour event feature on August 4, 2021, at 8 PM ET. The Portland Open show is one of several events that will be broadcast by the ESPN family of networks in 2021, a slate that will include the Disc Golf Pro Tour Championship. Further information regarding the additional broadcasts will be released at a later date.
Discussions between the Disc Golf Pro Tour and ESPN have been ongoing since the offseason, and the sides reached a deal in principle in late May.
"We've continued to develop a strengthening relationship with the team at ESPN," said Jeff Spring DGPT CEO & Director. "We are excited to be able to offer the 'worldwide leader in sports' programming that features the highest level of disc golf competition in the world."
The Disc Golf Pro Tour has Professional Disc Golf Association (PDGA) Elite Series designation.
The DGPT has also incorporated a familiar partner in support of the Portland Open production, Dynamic Discs. "Dynamic Discs has been at the forefront of pushing the boundaries to get Disc Golf production into national media broadcasts. We knew we could count on their support to get this year's slate of shows off the ground," said Spring. "We're thrilled to be a leading partner in the effort to grow disc golf on a national level once again," said Dynamic Discs owner and founder, Jeremy Rusco. "This type of exposure only serves to help bolster the continued growth of the sport."
The Disc Golf Network will produce the broadcast for ESPN2, as they did in 2020. In addition, Joe Canali from Bluefoot Entertainment will serve as a lead editor and DGPT media partners JomezPro, Gatekeeper Media, and GK Pro will also contribute to the broadcast.
Spring sees this as the next step forward in national disc golf broadcasts. "This contract shows that, in regards to national broadcasting, disc golf is not just a filler for a lack of pandemic-era sports programming, but instead a valuable asset that draws significant viewership with compelling content. The ESPN programming schedule is busier than ever with sports leagues from across the world coming back online and we're excited to be a part of it."