Confident: Ford Grabs First Elite Series Win
Confident: Ford Grabs First Elite Series Win
National Tour Finale - Music City Open Final MPO Recap
Monday, September 27, 2021 - 23:13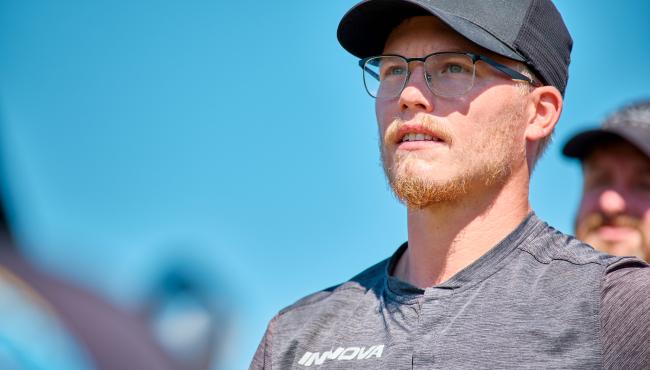 Mason Ford never blinked.
Not when he held a one-stroke lead over the best players in the world. Not when one of those players surged to the top of the leaderboard not once, but twice. Not when the pressure of his first PDGA Elite Series win was do-or-die.
"I feel like I prepared really well for the event," Ford said Sunday in Nashville. "I was very confident on the course. I never doubted myself. Even when I threw a bad shot, I trusted my game, trusted me putt and left it in God's hands."
It took 72 holes plus one, but that confidence, trust and big putt after big putt paid off for the native Texan and former PDGA Rookie of the Year as Ford took the 2021 PDGA National Tour Finale – Music City Open presented by Dynamic Discs in a playoff over Ricky Wysocki.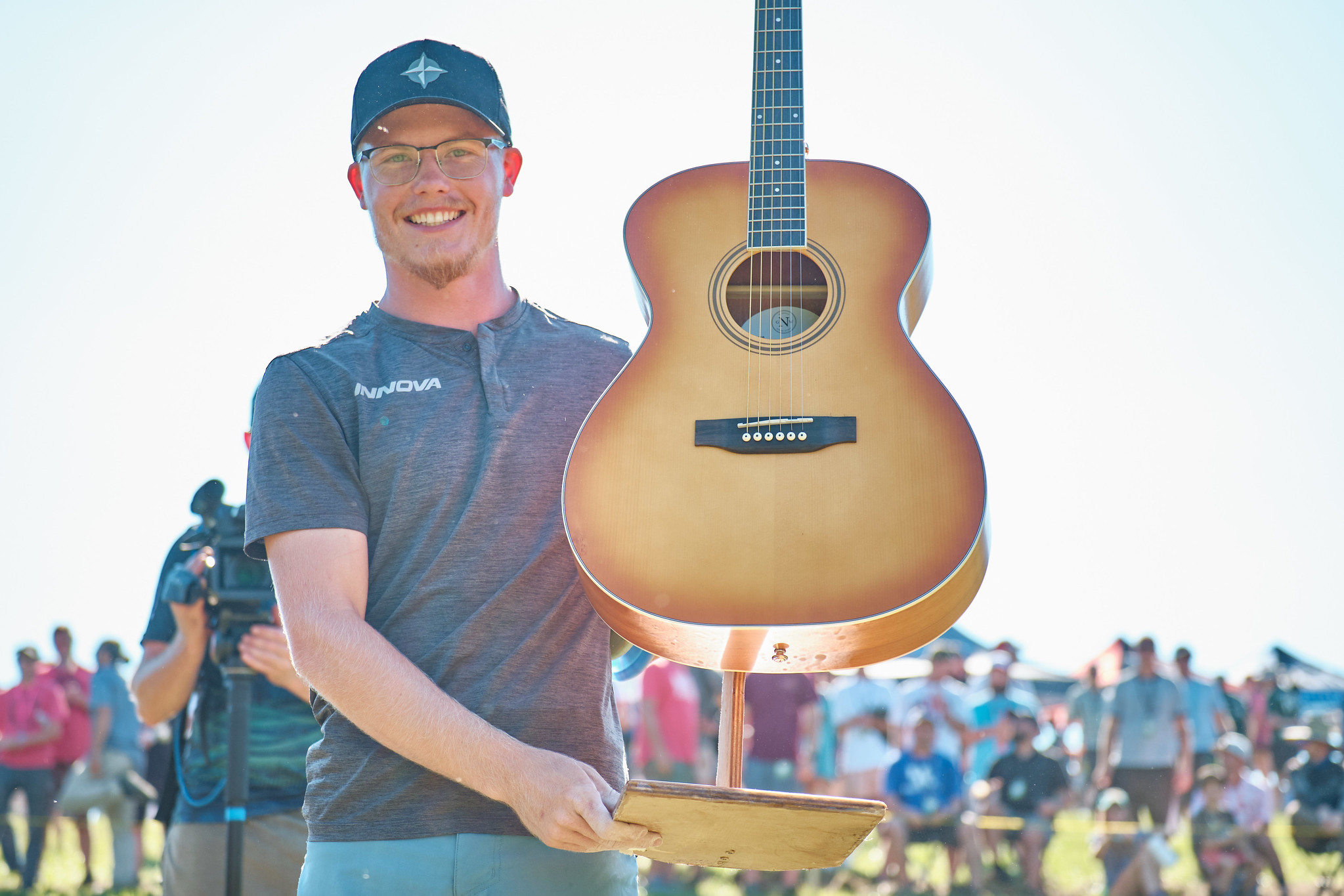 His win continued a trend for the 2021 National Tour. After wins from Wysocki and Paul McBeth to open the 18th running of the NT, Adam Hammes, who finished third by a single stroke in Nashville, grabbed his first Elite Series win at the Santa Cruz Masters Cup. In Delaware, it was fellow Texan Connor O'Reilly joining that list as well. All five events on the 2021 National Tour had different MPO winners.
Complete Coverage of the Music City Open»
Ford left the tour for a few weeks to head to Texas and spend time with family. Relax, he said, and that's the mentality he brought to the Music City this past weekend.
"I felt control in the round," Ford said. "I had Val (Mandujano) telling me that it was just like one of our practice rounds and to just go and play like it's your home course – go out there and play like it's your home course. That's what I did.
"I came out and told myself that if I just stay relaxed and stay in the mindset that I've been in for the past two weeks then I will get it done."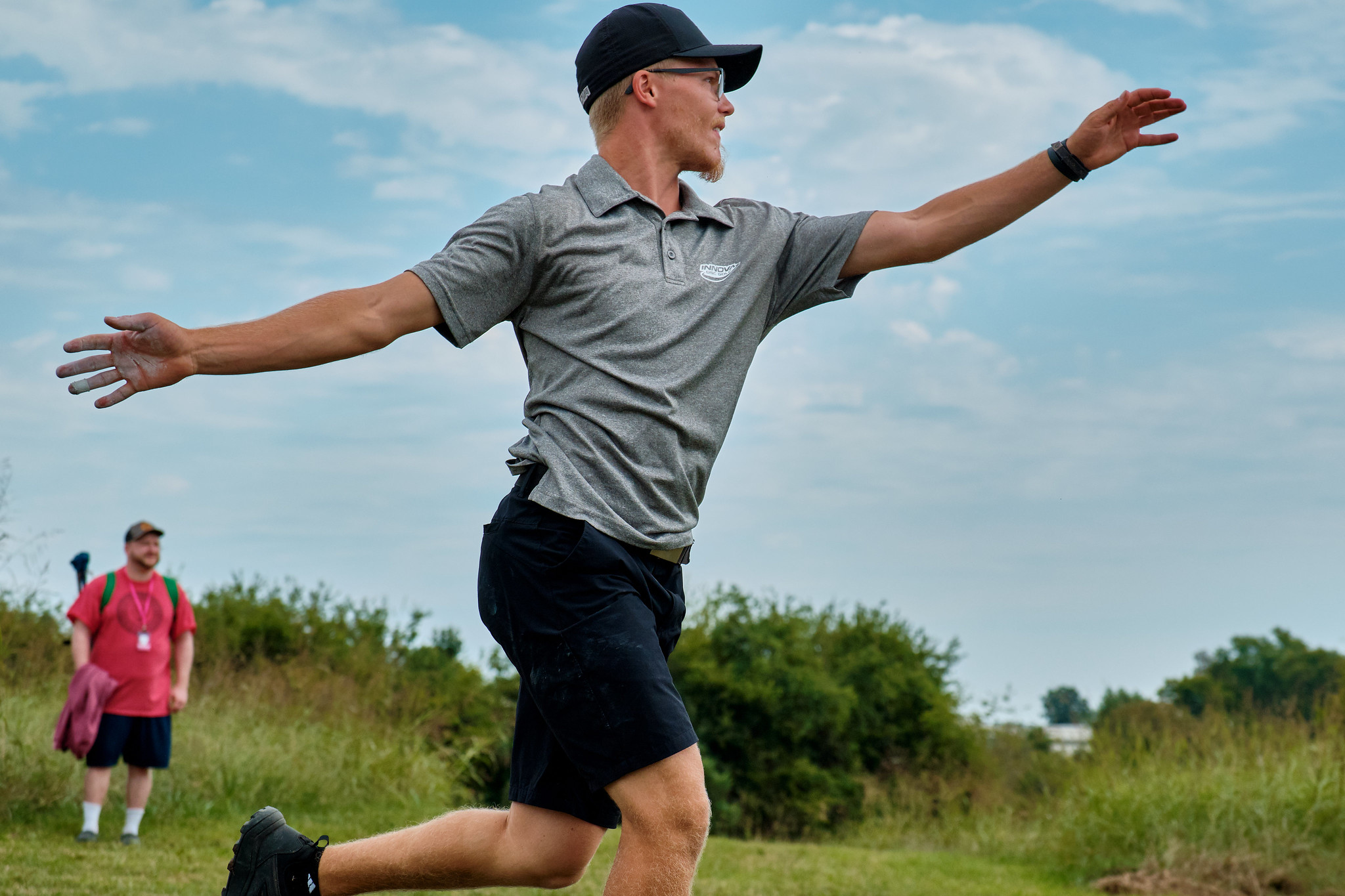 Cool under pressure is an understatement.
Wysocki jumped up the leaderboard into solo first place after the third round on Saturday – the first at the Mill Ridge track. By the second hole, Ford had tied things up and it was off to the races from there as Ford, Wysocki, Hammes and several more players had a chance at grabbing the guitar.
Through 13 holes, Ford led Chris Dickerson, Kevin Jones and Hammes by two strokes. He kept pace on 14 with a 38-foot putt.
Then things took a dramatic turn.
Ford's drive on 15 found the thick rough. His second shot stayed in the rough and led to a bogey while the rest of the lead card picked up birdies. Hammes and Ford were tied while Dickerson and Wysocki were one stroke back.
"I got a pretty unlucky break," Ford said of 15. "Everyone else's shot seemed fine and mine gets over the trees and just picks up.
"It takes a lot of yourself to snap at yourself and say 'hey, it's not over yet. There are three holes left. Yeah, you got a bad break, but other people get bad breaks, too. Anything can happen.'"
The photo finish began to take shape on 16 with pars from Wysocki and Ford and bogies from Dickerson and Hammes.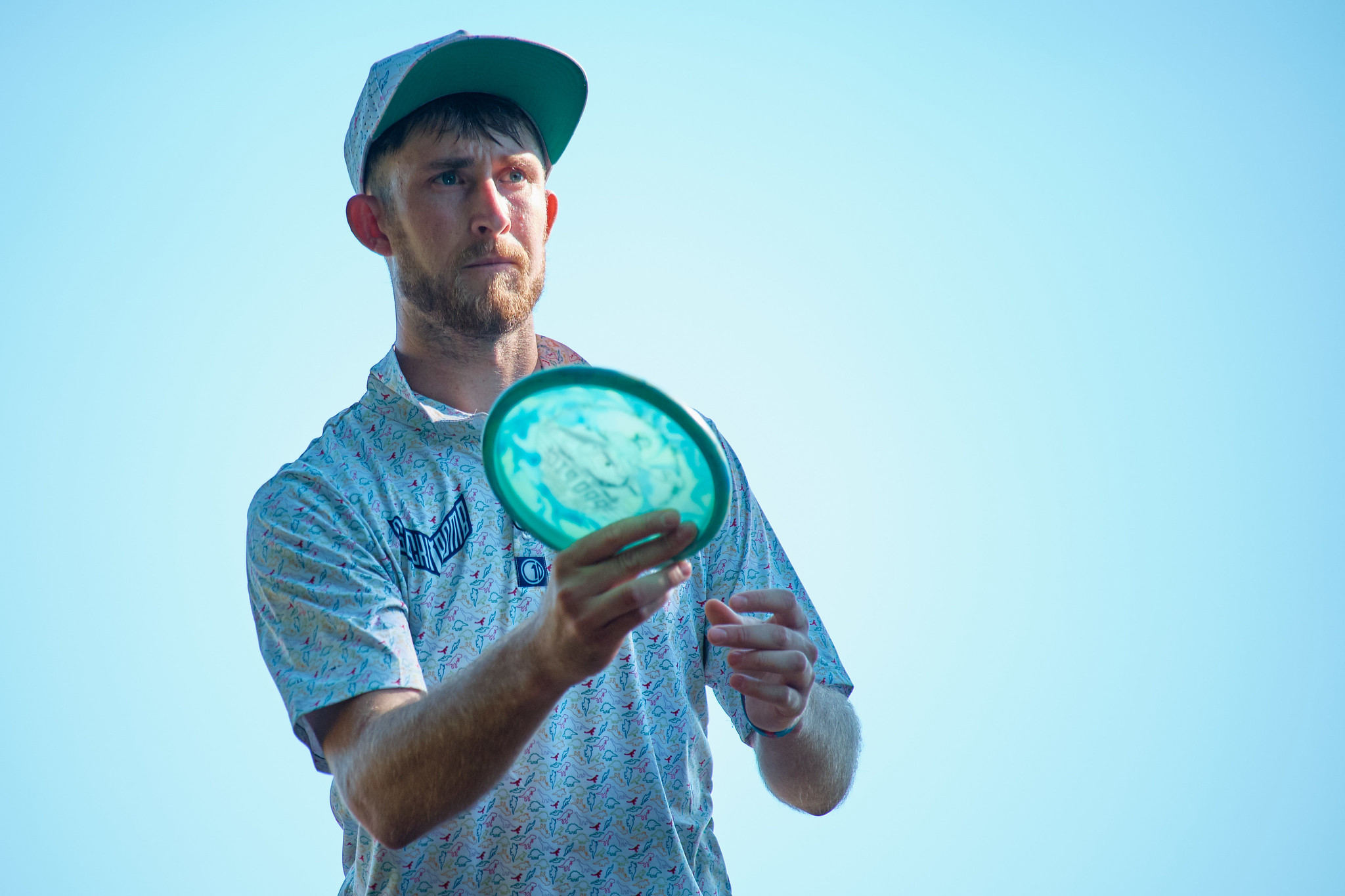 Ford's drive on 17 narrowly stayed in bounds but left him out of position. Wysocki's drive and approach were clean. Then came the raptor legs on a 38-foot, tournament-tying putt. After his trademark rundown, the two shared a fist bump and headed to 18 all tied up.
"I just tried to not be intimidated," Ford said. "He's Ricky Wysocki, the raptor legs. It was just do what I'm capable of – that's the main thing. I know what he is capable of but I have to stay within myself and know what I'm capable of."
It was narrowly a walk-off win on 18 as Ford's drive missed the ace high by a few inches for a drop-in, putting the pressure on Wysocki, who canned an uphill tester to send things into extras.
"Hole 18 – just throw the best shot you know you can throw," Ford said. "Just be relaxed, be confident and throw. I told myself the same thing in the playoff."
With honors, Ford parked hole 1. Wysocki's drive and Circle 2 bid fell short, leaving a tap in for the win for Ford.
He never doubted it.