Coming in Hot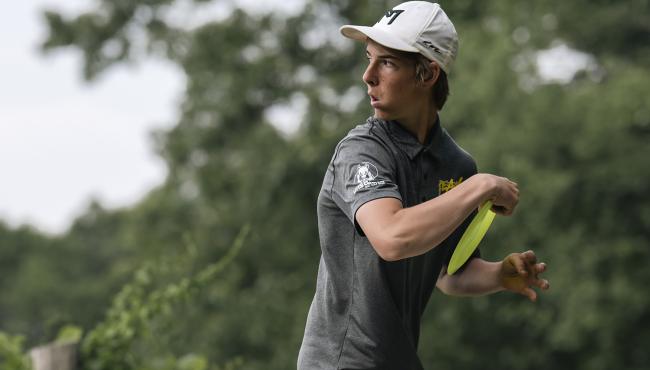 The 2023 United States Amateur Disc Golf Championships started off hot as the top amateurs in the country played their first round on the Toboggan Disc Golf Course in Milford, Michigan. After just one round, two players have already beaten last year's hot round to get themselves to the top of the leaderboard at the end of day 1.
Ryan Mulder currently leads the field after shooting 10-under in the opening round. Mulder's hot round is unofficially rated 1059 and clears last year's hot round of the tournament by three strokes. Mulder shot eight birdies on the day, including a massive roller through the wooded fairway of Hole 6 that left him just a standstill sidearm to get up the hill to the basket.
Follow the 2023 USADGC on PDGA Live »
On Hole 15, a 960ft par 5, Mulder's drive landed perfectly at the opening of the gap roughly 400 feet from the tee. From there, Mulder shaped his approach through the trees and up to the hill to leave himself an uphill eagle putt. Once his putter hit the chains, Mulder scored the only eagle on any hole for the day.
"The key on this course is no bogeys," Mulder said in a post-round interview, "If you get no bogeys, you'll get your fair share of birdies and luckily I had a good amount of them."
Staying bogey-free at the Toboggan Course is easier said than done as every hole except for 16 averaged over par for the day. With one bogey-free round, Mulder has already tied last year's winning score through three rounds.
Despite the hot start, Mulder only has a small lead on second place. Tanner Boggs shot eight-under on day 1, improving from his opening round in the 2022 USADGC by 15 strokes. Boggs was also able to avoid taking any bogeys and shot eight birdies for the day.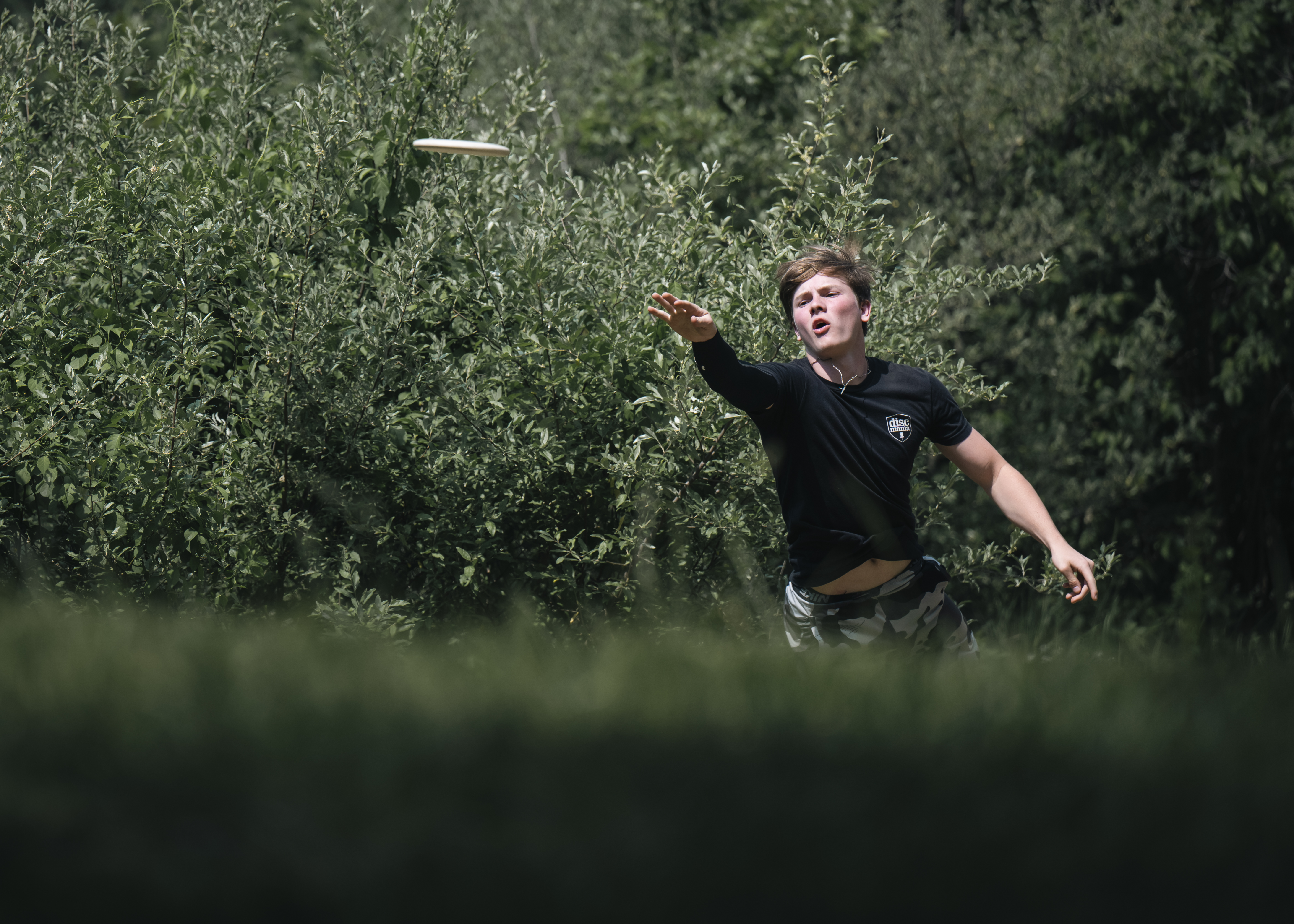 "I approached the course with a different gameplan," Boggs said when asked of his improvement this year, "I was trying to throw way too hard last year and I didn't have as much power as I do now."
Mulder and Boggs will be joined on the Round 2 lead card by Danny Moynihan and Mason McLean who shot six-under and four-under, respectively. While there are six strokes separating first and fourth place, there are still two rounds left to play and only two strokes separating the top two players going into the second round of the 2023 USADGC.
"I've got to keep it going," Mulder said of maintaining his lead, "I know one other guy shot eight down so it's going to be a close battle."