Anything-Can-Happen Season Visits Winthrop
Anything-Can-Happen Season Visits Winthrop
There's one last PDGA Major winner to crown in 2021 at the USDGC
Monday, October 4, 2021 - 23:51
This season has proven that — week-in and week-out — anything can happen on the PDGA Elite Series.
That sets up for what promises to be a thrilling week at one of disc golf's most revered locations.
The final PDGA Major of the year, arguably one of the most prestigious and anticipated events outside of a World Championship, the United States Disc Golf Championship kicks off on Wednesday. The inaugural Throw Pink Women's Disc Golf Championship, like its counterpart, will test the best in the sport on the hallowed grounds of Winthrop University in Rock Hill, South Carolina.
There's not a more fitting event, or setting, to wrap up 2021.
In MPO, 11 different players have won Elite Series events. Coming down the stretch, five different players closed out the regular season with wins. In FPO, it's been the three highest-rated players in the world — Paige Pierce, Catrina Allen and Hailey King — with two wins each in the past six events. Overall, six FPO players have won on the Elite Series.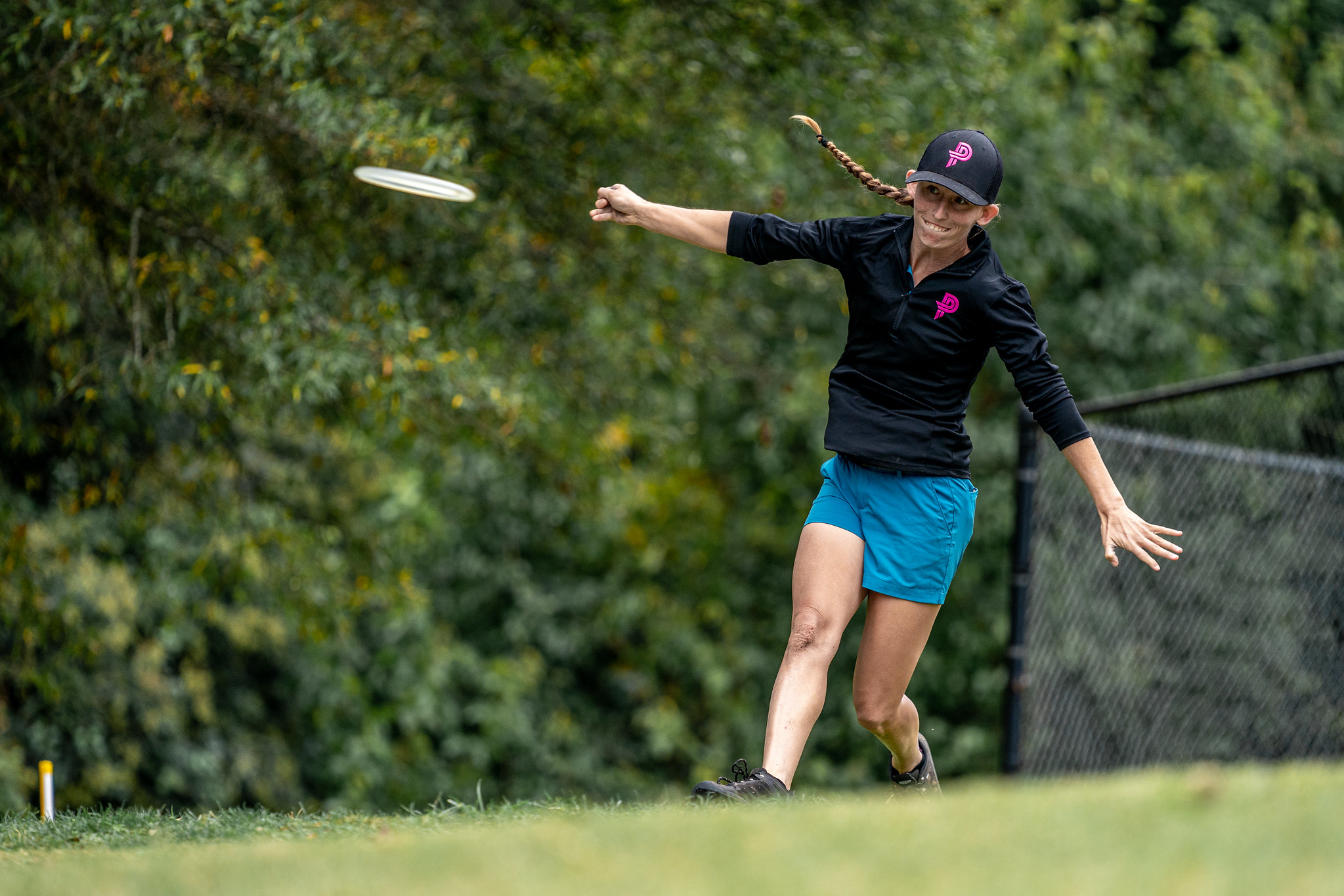 Over the past five U.S. Championships, there have been five different winners, including the defending champion in Chris Dickerson. Just four players — Ken Climo, Barry Schultz, Will Schusterick and Paul McBeth — have more than one USDGC titles. Climo went back-to-back in the first two years of the USDGC but that's been it as far as repeat winners.
The rope is back, hole 17 awaits and one more PDGA Major champion will be crowned to wrap a banner and unpredictable year in disc golf.
Here's everything else you need to know about how to follow the PDGA Major - United States Disc Golf Championship and the Throw Pink Women's Championship:
PDGA Tee Time & Round Ratings
Official scores, tee times, and round ratings can be found at the official event page on PDGA.com.
Spectator Passes Available
Single day spectator passes are still available. See the USDGC homepage for the full details.
Live Video Coverage 
Disc Golf Network | Subscribe 
The United States Disc Golf Championship has partnered with the Disc Golf Network to execute its pay-per-view (PPV) live broadcast for the 2021 edition of this PDGA Major Championship. The Disc Golf Network has locked in a 20% discount for its subscribers, and the broadcast will stream exclusively on the Disc Golf Network platform and through its apps for those who purchase the PPV.
As was the case for the 2020 USDGC, the live broadcast PPV will be the exclusive way to watch the Championship. However, Disc Golf Network will produce bonus features including, interviews, player features, highlights, and next-day condensed coverage of each round. This additional content will supplement the live coverage and will be available for all those who purchase a pay-per-view package. 
More details of the USDGC Live Broadcast on the Disc Golf Network»
DGN Press Conference | Watch
Hear from some of the players before the action gets going during a press conference from 2-5 p.m. ET on Tuesday, live on the DGPT's YouTube channel. Here is the tentative schedule for the press conference (all times ET):
2:00 p.m.: Chris Dickerson
2:10 p.m.: Paige Pierce
2:20 p.m.: Paul McBeth
2:30 p.m.: Macie Velediaz
2:40 p.m.: James Conrad
3:00 p.m.: Ricky Wysocki
3:10 p.m.: Hailey King
3:20 p.m.: Eagle McMahon
3:30 p.m.: Sarah Hokom
3:40 p.m.: Calvin Heimburg
3:50 p.m.: Heather Young
4:00 p.m.: Nate Sexton
4:10 p.m.: Ohn Scoggins
4:20 p.m.: Kevin Jones
4:30 p.m.: Kona Star Panis
4:40 p.m.: Jonathan Poole and Mayor of Rock Hill, John Gettys
4:50 p.m.: Barry Schultz
Instant Scoring
Stats on stats on stats. Keep an eye on UDisc Live all weekend for the in-the-moment moves from the tournament field.
Articles
Check back to PDGA.com daily for a recap of all of the action from the 2021 Elite Series.
PDGA Social Media