Allen Takes Early Konopiště Lead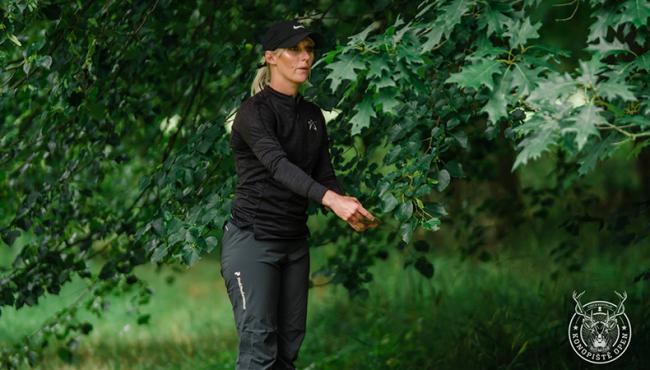 On an 11,000-foot, par 67 course, birdies come at a premium. Case in point: There were a total of 10 shots under par carded by the top 5 Open Women's players during round one of the Konopiště Open Thursday morning.
Catrina Allen was responsible for 40 percent of that total, and as a result she has taken an early lead at this year's European Major.
Allen's even-par 67 in the Czech Republic has her clear of Finnish phenom Eveliina Salonen, with the latter carding a 2-over par 69 at the Franz Ferdinand Course to start play. Estonian Kristin Tattar has an early hold on third place after her 3-over par 70, while two more Finnish players – Henna Blomroos and Hannele Määttä – are tied for fourth at 4-over.
Though Allen ended with the lead, she started the round inauspiciously. After carding consecutive pars to begin the day, Allen hit her first patch of adversity when she carded a double-bogey 7 on the par 5, 319-meter 3rd. She followed that up with another bogey on hole 4 but was able to correct course in short time. Allen landed her first green hit on the 115-meter 6th to collect an easy birdie before heating up on the back nine. Despite a handful of two-putts she carded three more birdies to go under par during the second half and leapfrog Salonen.
The 18-year-old Finnish national champion was on pace for the better score for much of the round. She was clean through the first four holes, hitting an outside-the-circle putt to save par on hole 3, before carding a bogey on the par-4 5th. She had plenty of opportunities for birdies but could not connect from outside the circle, instead settling for tap-in pars on 13 of 18 holes.
Further down the leaderboard, reigning Konopiště Open Champion Vanessa Van Dyken kicked off her title defense with a 7-over par 74 to fall into a three-way tie for sixth place. Van Dyken started the round with a green hit for birdie on the 122-meter 1st, but could not sustain that pace. She strayed OB to induce a double-bogey 6 on the 201-meter 12th and only managed to connect on 71 percent of her putts inside the circle.
The Open Women's lead card gets a mid-afternoon tee time for round two of the Konopiště Open Friday, with a 12:30 p.m. date with Franz Ferdinand awaiting.