Allen Jumps to Top, McMahon Grows Lead at Maple Hill
(Recap via Disc Golf Pro Tour)
With two rounds down and just one final day to play, the MVP Open at Maple Hill has provided some exciting action across the board in both the FPO and MPO divisions. With plenty of challenging holes, asking for both long drives and accurate tunnel shots, Maple Hill is one of the most technically difficult courses, which makes it a great place for the second to last stop for the Disc Golf Pro Tour. With DGPT points, pride, and a trophy on the line, players came out and played their best yesterday in Leicester, MA.
In the FPO Division, Catrina Allen (-3) put on a show on the front nine, carding five birdies on an eight-hole stretch. Her technical throws off the tee were fluid and her putting game was right on target. With an even-par first round, Allen now finds herself sitting alone in first place heading into Sunday's final round.
Her two-stroke lead probably isn't feeling too comfortable with Hailey King (-1) and Kona Star Panis (-1) right on her tail, or with Paige Pierce (+2) rounding off the lead card. Panis had a great round to finish even, with a few birdies and bogeys to even out the score. King's round got off to a bumpy start. After three bogeys and a double-bogey, King aced Hole 7 and put herself back on track. After the hole-in-one, she picked up five more birdies before an unfortunate bogey on Hole 18. If not for the last bogey, she would have tied Allen with the hot round of the day.
Missy Gannon (+3) had a slightly worse second round compared to her first, matching birdies and bogeys throughout the round before carding three-straight bogeys on Holes 16,17 and 18 to finish up the day. She will fall from second place to fifth and will be looking to knock someone off the podium from the chase card on Sunday. Sarah Hokom (+5) and Ohn Scoggins (+8) will be joining Gannon on the chase card after solid performances from both players. With a great round on Sunday, any one of these players could find themselves on the podium, but it would take a phenomenal round to knock Allen off the top.
Round 2 FPO Notes:
Catrina Allen (-3) and Hailey King (-1) lead the round with a 33% birdie percentage
King has the only ace of the tournament for the FPO field, acing the 278-ft Hole 7
Heather Young (+10) was the best scrambling player, with 100%, followed by Christine Jennings at 73%
Paige Pierce was 92% from C1X and gained 4.03 strokes from her putting during Saturday's round
King and Allen gained the most strokes from Tee to Green at 8.06 and 7.41, respectively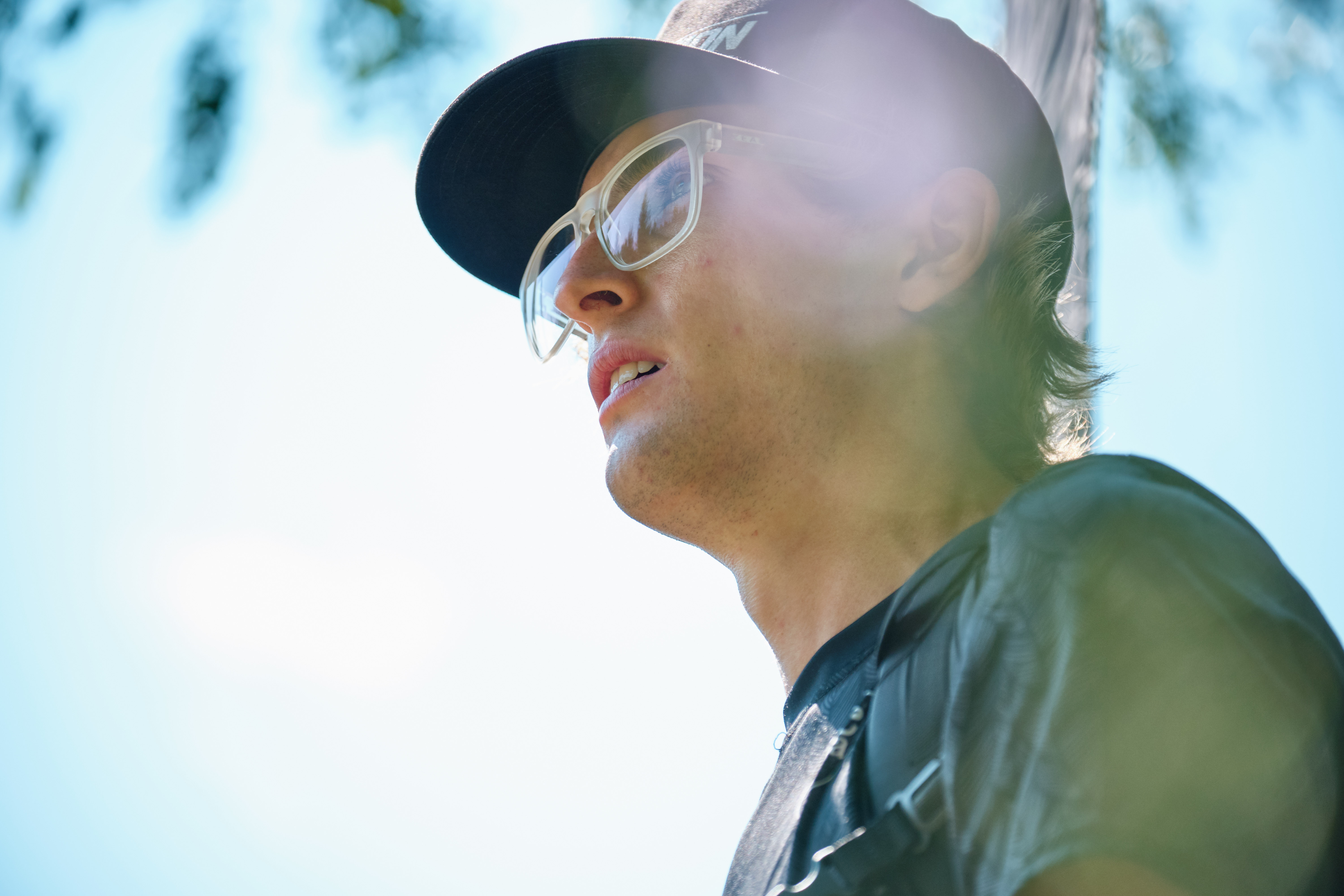 Eagle Turns in Back-to-Back Scorchers
Eagle McMahon (-17), with back-to-back impressive rounds on the technical course, still finds himself in lone first place heading into the final day of play at the MVP Open.
Following up a 9-under first round with an 8-under round on Saturday, Eagle's only imperfection was a bogey on Hole 17.
His 8-under second round was tied by a few players, including Calvin Heimburg (-11), Paul McBeth (-10), and Matt Bell (-10). However, neither of these other players will be playing on the lead card. Adam Hammes (-13), Joel Freeman (-13), and Matthew Orum (-12) will round out the lead card after all shooting 7-under second rounds. While McMahon has a four-stroke lead over Hammes, he will have to hope to replicate his proven success at Maple Hill if he hopes to take home the trophy.
After McMahon's lead, there are 11 players all within three strokes of each other, making for an exciting final round, especially with players like Heimburg, Wysocki, and McBeth on the chase card.
Just behind them, we have Matt Bell, Paul Ulibarri, Andrew Marwede all eagerly wanting to make a final push up the leaderboard. While the trophy seems to be McMahon's to lose at this point, any of these other players could play a near-perfect round in hopes of stealing it or leaping up the leaderboard to a podium finish.
Round 2 MPO Notes:
5 players tied with the most birdies at 10; Matt Bell (-10), Calvin Heimburg (-11), Adam Hammes (-13), Jeremy Koling (-8), and Ricky Wysocki (-12)
Dylan Capaccioli (-1) had the lone ace of the tournament for the MPO side, throwing in the tough shot over the water on Hole 5
27 players were 100% from C1x, but Bell was 100% from C1x and C2, with 3 putts from 38-ft, and 2 from 49-ft
Orum gained the most strokes from Tee to Green at 7.91, and Heimburg was just behind at 7.70
The third and final round of the MVP Open at Maple Hill will be broadcasted on the Disc Golf Network on Sept 5th at 1:00 pm EST.