All is Normal in Portland
All is Normal in Portland
2023 DGPT - Portland Open Round 1 Recap
Friday, June 2, 2023 - 01:49
A familiar name and chaos at the top of the leaderboard: There's nothing weird about the Disc Golf Pro Tour's return to Portland.
Keeping in line with 2023 so far, Kristin Tattar is leading and there's a five-way in MPO after the opening round of the 2023 DGPT – Portland Open presented by Latitude 64, the first Elite+ event of the year.
Also keeping up with a trend: There's a large number of players right in the mix. In MPO, 15 players are within three strokes of the lead. Tattar is the solo leader at 5-under and six players are within three.
Sai Ananda and Hanna Huynh are right behind Tattar (-5) at 4-under. Missy Gannon set the early pace with a 3-under to round out the lead for round two of the four-round event at Glendoveer Golf and Tennis.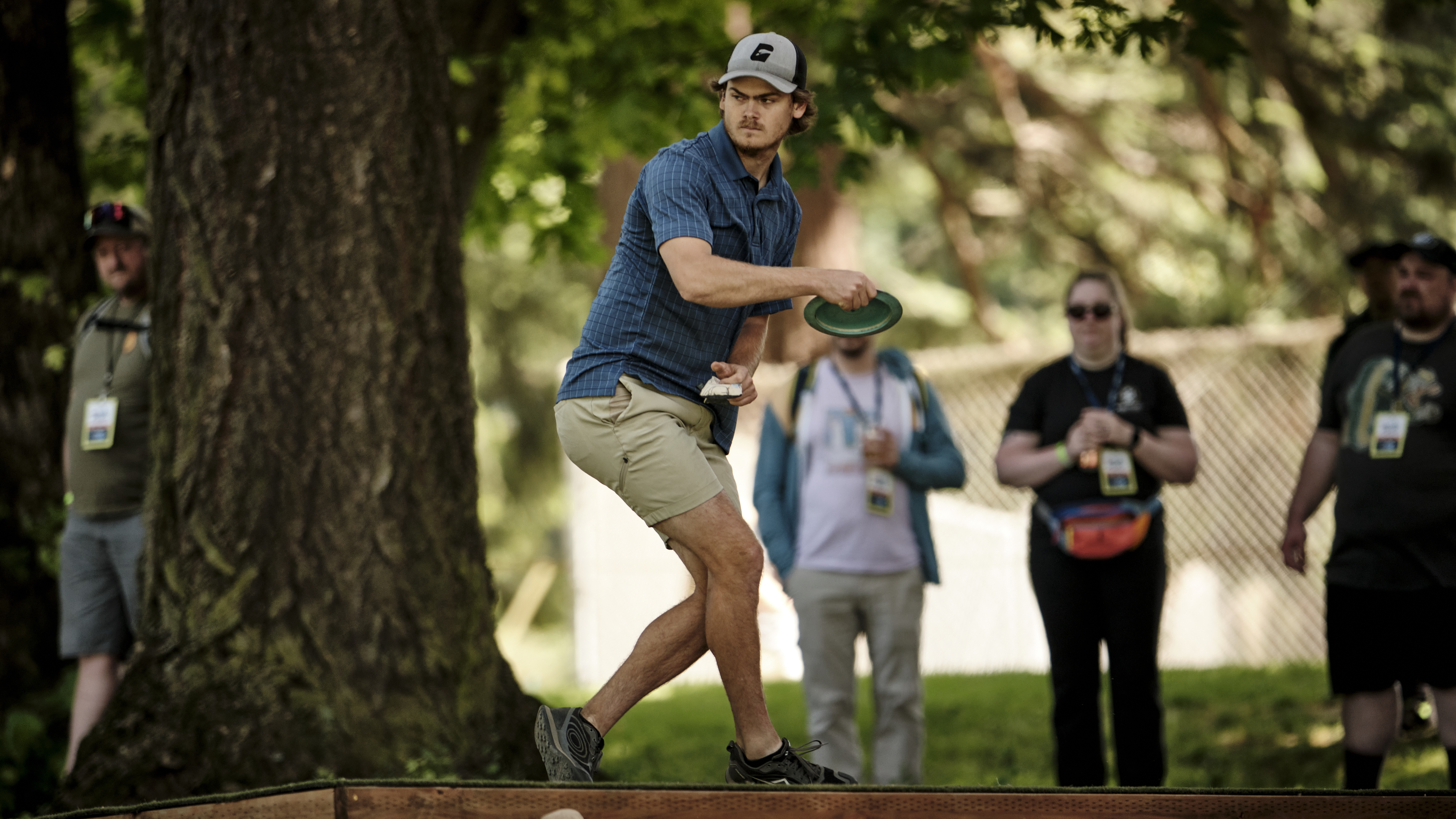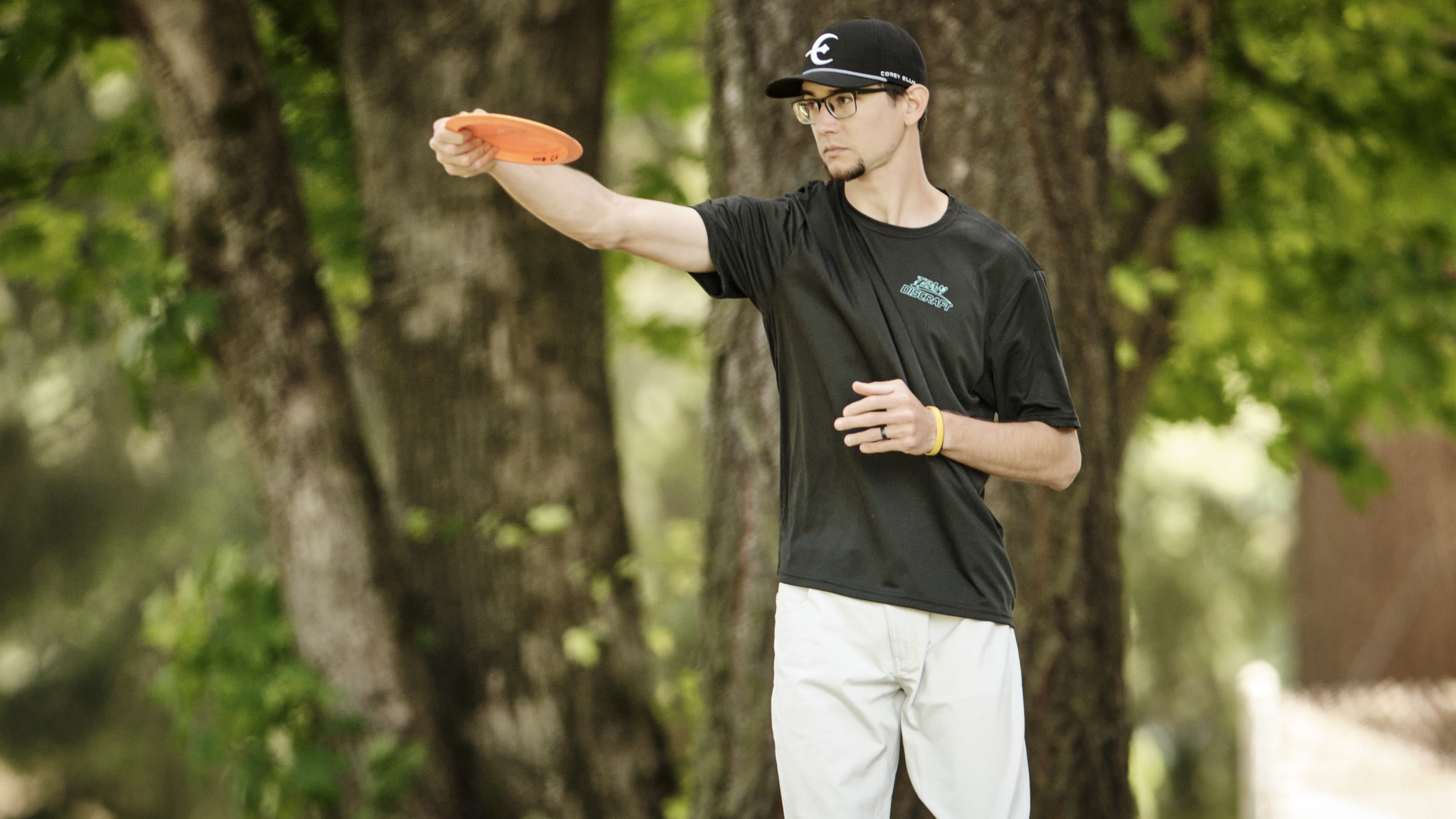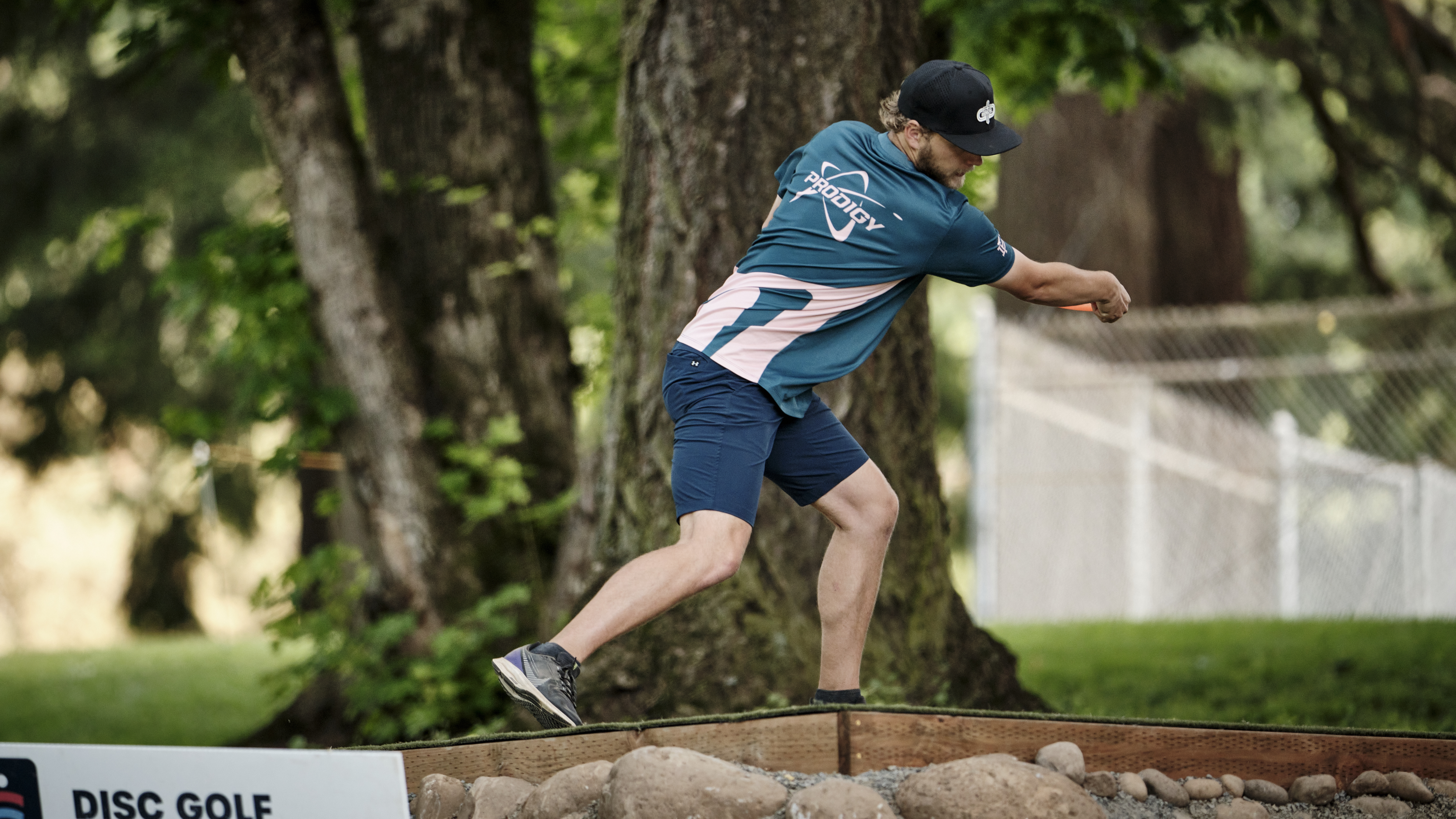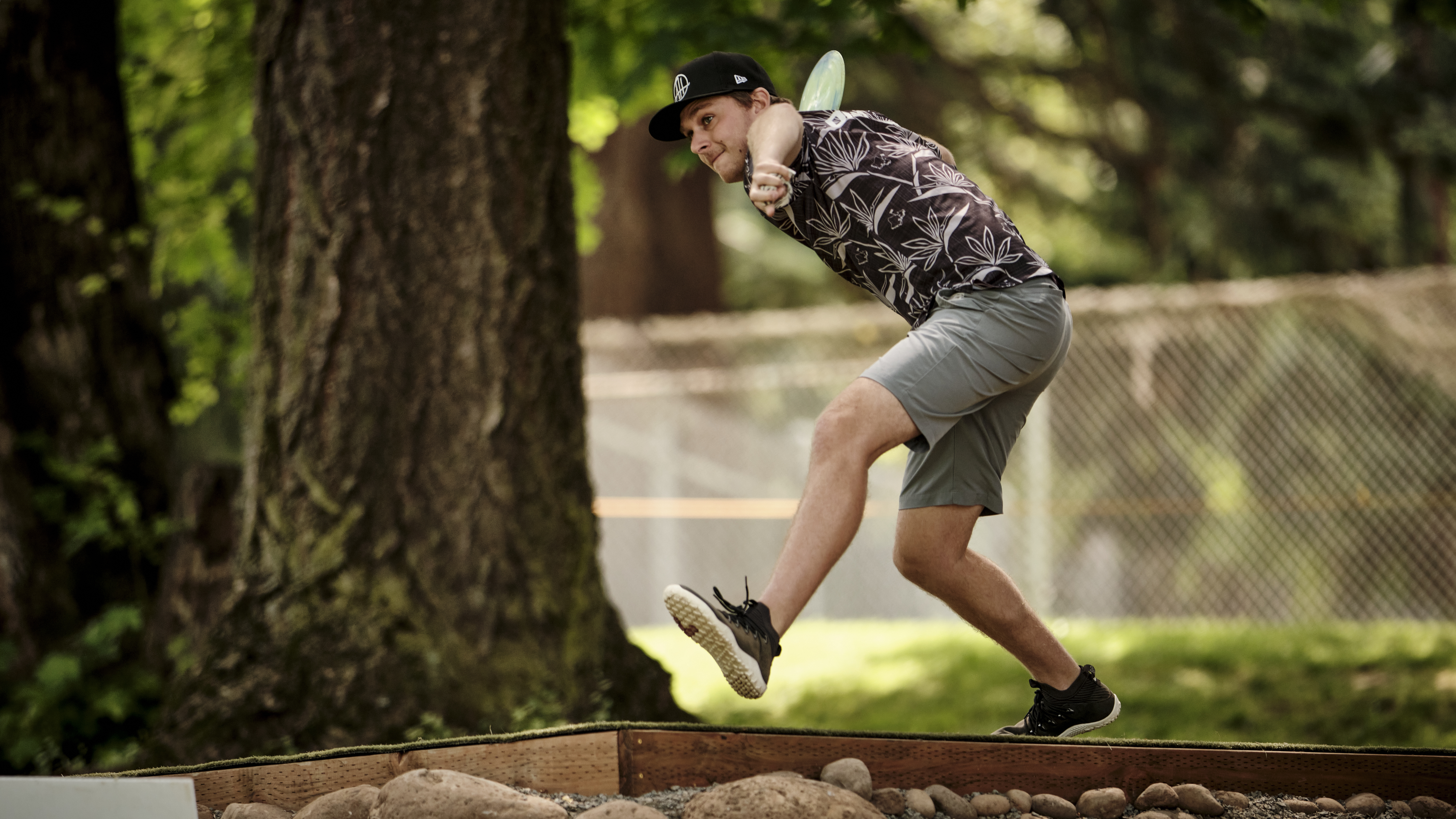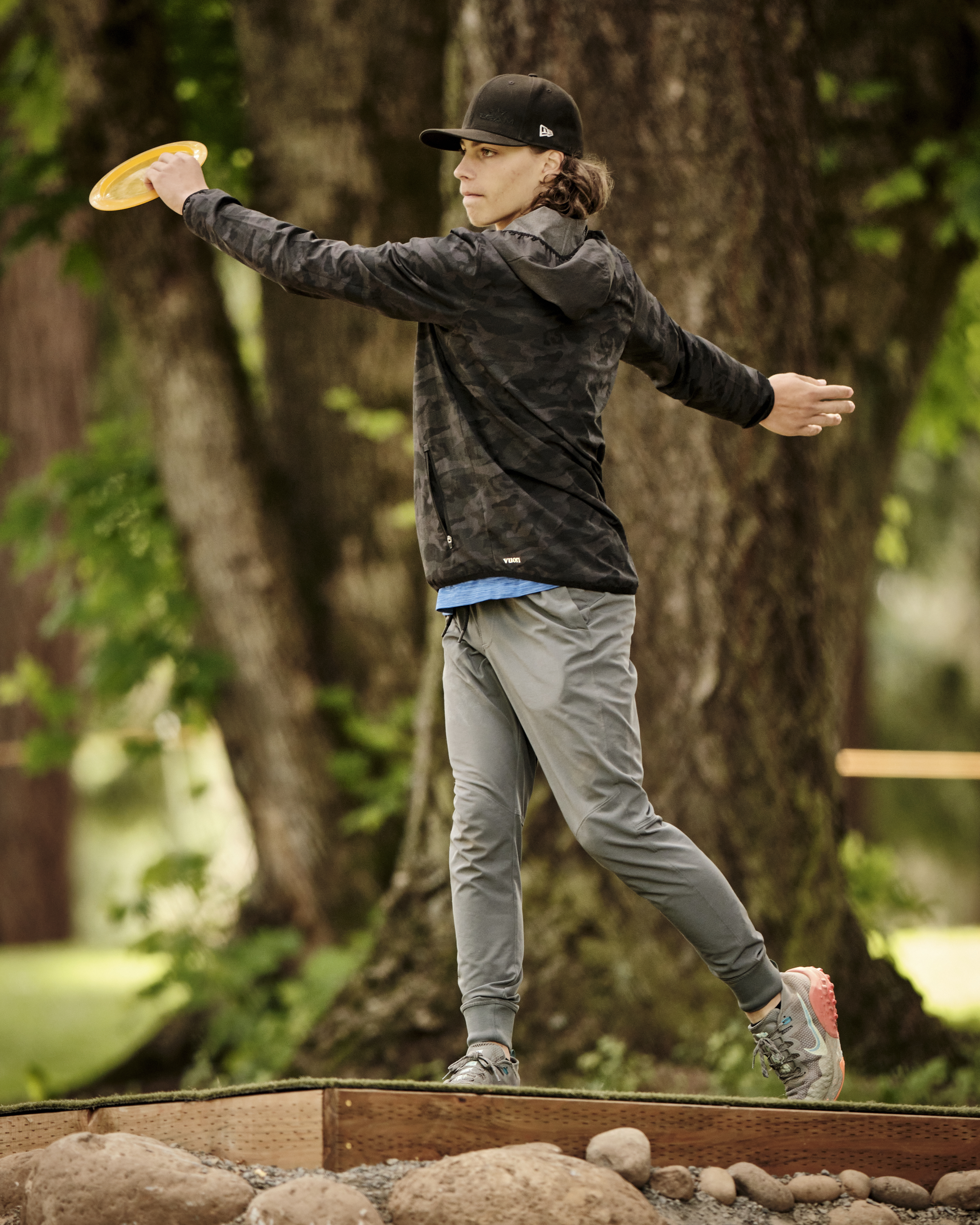 In MPO, the co-leaders of Aaron Gossage, Corey Ellis, Isaac Robinson, Adam Hammes and Carter Ahrens — all at 8-under — lead James Proctor and Austin Hannum by one stroke. Simon Lizotte rounds out the chase card at 6-under.
The first Elite+ event, at which DGPT season points are weighted at 150%, featured a total shift to Glendoveer. Both fields will take on the re-designed West course again Friday before action shifts to the East course, which was used in 2022, for the weekend.
Tattar and Huynh were the only two players to birdie holes 1 and 2 and Tattar was the only player in the 48-player field to birdie 14-through-17. She carded her third bogey of the day on 18 for her 5-under.
Ananda, who has a win and a runner-up finish at Silver events this season, joins fellow Spokane, Washington native Huyhn in a tie for second. Ananda had an early bogey on 4 but went clean the rest of the way. Huyhn, who finished third at the Silver – Blue Ridge Championships, started and finish strong with just two bogies in the middle of her round.
Gannon with an 8 a.m. tee time set the early mark at 3-under with a hole-1 bogey.
In MPO, Gossage and 15-year-old Carter Ahrens went bogey-free for their 8-under rounds. Ellis and Robinson had single bogeys and Hammes two for the five-way tie.
Proctor and Hannum were clean in their seven unders while Lizotte faltered after racing to an 8-under mark through 12 holes to round off the chase card at 6-under. He's joined by James Conrad and Chandler Fry.
Robinson led the leaders in strokes gained tee-to-green at 5.37 (Lizotte was first at 6.72) and Ellis lead the field in strokes gained putting (4.26) with five hits from Circle 2, according to UDisc.
FPO coverage begins at 12 p.m. ET with Tournament Central. Lead card tees at 12:55 p.m. ET on the Disc Golf Network. Tournament Central begins at 5:30 p.m. ET for MPO with the lead card teeing at 6:25 p.m. ET.