2020 NADGT National Championship Postponed Until 2021
2020 NADGT National Championship Postponed Until 2021
Record payouts and live coverage await.
Thursday, September 10, 2020 - 20:19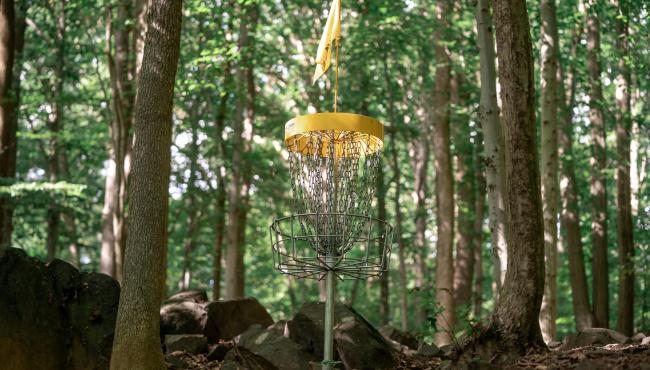 The National Amateur Disc Golf Tour (NADGT) has announced that they are postponing the 2020 National Championships, previously scheduled for October 29–November 1, based on guidance from Austin area public health authorities.
"The current health situation in Austin, Texas provided too many hurdles that simply couldn't be overcome," NADGT Director Dave Feldberg wrote. "Austin has closed all community parks for organized gatherings until November 15, and many qualified players are from states that would require a quarantine after they return home, not to mention Canadian qualifiers who would be prevented from attending due to travel restrictions."
The 2020 Championships will, instead, be combined—players, purse, and all—with the 2021 Championships, creating what is already being billed as "the biggest payout in amateur disc golf history."
The tour, which launched in 2016 as the Next Gen Tour and rebranded this year as NADGT, aims to bring elite competitive experience to amateurs of all levels as well as a springboard for aspiring professionals. In past years they have made headlines with record-breaking amateur prizes, including the 2018 National Championships at which a brand new Jeep Renegade was won by then-15-year-old Silas Schultz, who was too young to drive it back home.  
Raising the stakes even higher for the 2021 event, NADGT announced that they are pursuing a deal with the Disc Golf Network—a subsidiary of the Disc Golf Pro Tour (DGPT)— to provide full live coverage, enticing top amateurs with an opportunity to appear on one of the sport's most visible professional platforms.
"Having Disc Golf Network there to provide live coverage would take the intensity to a whole new level," NADGT Competition Director Kyle Maute said. "We think disc golf fans around the world would love to tune-in to see the next crop of up and comers, and we expect this would raise the profile of amateur disc golf as some of our best players battle it out for the chance to become household names."
Last year's NADGT National Champion, Kyle Klein, who has gone on to post three top-10 finishes at DGPT events this year and is quickly becoming an established face in the pro ranks, has shown what an effective launchpad NADGT can be for up and coming amateurs.
For now, however, the next champion will have to wait just a little while longer.