2013 NT Schedule Change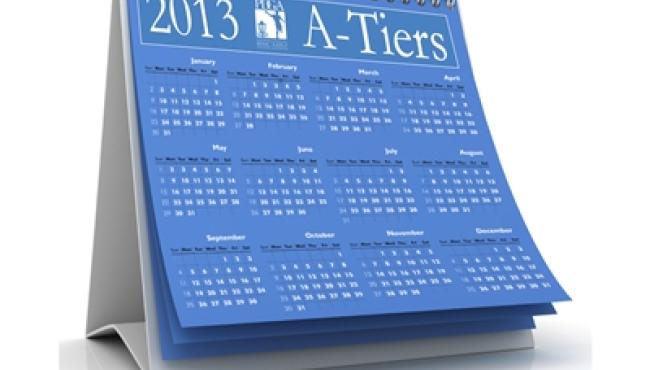 Due to circumstances beyond the control of the disc golf world, there has been a change to the 2013 National Tour Schedule.  
The revised schedule is shown below.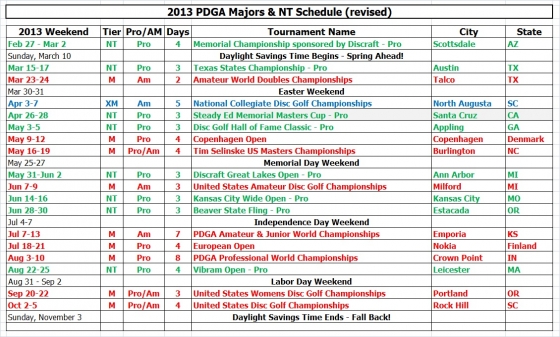 Download a PDF of the schedule here: Revised 2013 Majors and NT Schedule
TDs having submitted A-Tier requests for the months of April and May 2013 should check to see if they wish to make any adjustments to their possible dates due to this NT schedule change,  We apologize for any incovenience.