Missy Gannon, Dylan Lhotak Move into Lead at Am Worlds
Missy Gannon, Dylan Lhotak Move into Lead at Am Worlds
Cuts for Semis and Finals Determined by End of Day
Friday, July 21, 2017 - 11:23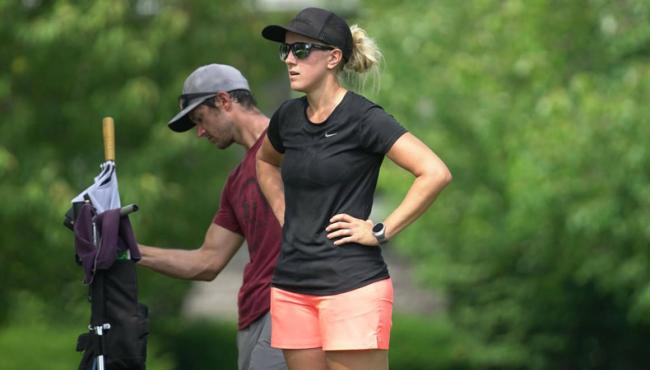 Another day down and one more to go before the competitors here at the 2017 PDGA Amateur & Junior Disc Golf World Championships are cut down in size for the semifinal and final rounds on Saturday at West Lake Park. Two new players have emerged as the leaders in the Advanced and Advanced Women divisions; Illinois's Dylan Lhotak and Colorado's Missy Gannon.
After finishing rounds 1, 2, and 3 just shy of the lead, Colorado's Missy Gannon took charge during the fourth round for the Advanced Women in the brutal heat and humidity of the afternoon at Richmond Hill Park. Finishing the round with six birdies and one bogey left her with a score for the day of 50, the second-best score of the day, shot by North Carolina's Deann Donaldson as well.
The hot round at Richmond Hill for the women was thrown by another North Carolina disc golfer, Heather Zimmerman. Her bogey-free round of 48 (seven under par) boosted her to the lead card for the first of two rounds the Advanced Women will play on Friday. They'll be taking on Prospect Park in Moline, Illinois to start the day and will finish with an afternoon round at Credit Island, right smack in the middle of the mighty Mississippi.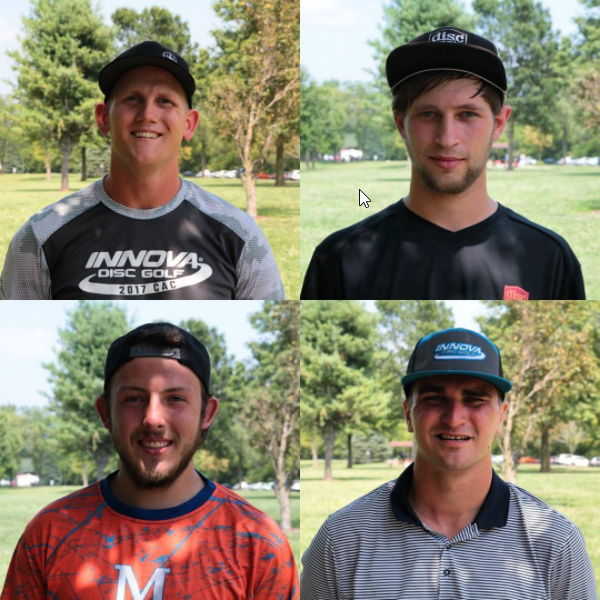 In a similar story, Illinois's Dylan Lhotak in the Advanced division has been battling back all week after a shaky first round at West Lake Park. By the end of round 2 he had moved into 8th place. One round later he was up to 6th place. After their morning round yesterday at Camden Park 2, Lhotak had finally made a push to the top of the leaderboard, tying it up with then leader Colin Poe of Iowa.
A bogey-free nine under par for his 5th round, playing at Camden Park 1, finally gave Lhotak the lone position as the Advanced leader. He now sits at the top, one ahead of North Carolina's AJ Carey. They will be joined by Poe and Minnesota's Alec Anderson for a long and extremely warm round at West Lake Park this afternoon. Temperatures will peak around 105 (with humidity) right around the time they tee off at 1:50pm CDT.
For many divisions, today is the last chance to move up to make the cut for the semifinals tomorrow, or simply the finals for those divisions too small to have a semifinal. For more details on how the cuts are determined, see the 2017 Am & Jr Worlds Semifinals and Finals page.
Follow the 2017 Am & Jr Worlds action here in Quad Cities by tuning into pdgalive.com for hole-by-hole scores, pictures, and videos!
2017 Am & Jr World Championships