2015 Glass Blown Open: Multiple Live Streaming Broadcasts
2015 Glass Blown Open: Multiple Live Streaming Broadcasts
Friday, April 24, 2015 - 12:46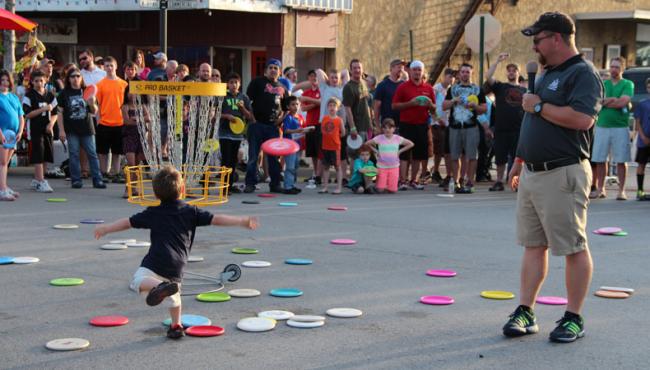 Wondering if you'll be able to watch the 2015 Dynamic Discs Glass Blown Open live online? Well, good news Dynamic Discs TV will be streaming the lead card and SmashBoxxTV will be streaming the chase card.
Jeremy Rusco #29631, owner of Dynamic Discs, said "The biggest names in disc golf will be playing in the Dynamic Discs Glass Blown Open and we are thrilled to be able to broadcast this Professional Disc Golf Association National Tour event to the world."
"Dynamic Discs is committed to outstanding quality," Rusco said. "We have spent more than 8 months developing and testing new live streaming technology to create a new broadcast experience for disc golfer viewers."
During the Glass Blown Open, Dynamic Discs TV will offer full live stream coverage of the lead card in the men's open division, a studio show each day and stationary course cams. Smashboxx TV will offer a full live stream of the chase card. Additional media channels will also be on location making this the most covered event in disc golf history.
"We want the Glass Blown Open to be the best disc golf tournament in the world. If a player can't be in Emporia to experience this event then we want to have that same excellent quality carry over to our live stream broadcast." Rusco said.
More than 900 players will take part in the Glass Blown Open in Emporia, Kansas. This is one of six PDGA National Tour events and it has a waiting list of more than 300 players hoping to have the opportunity to play.
The live coverage will begin with the Pro Panel at 7:00pm CDT on April 29 so check viewing times at DynamicDiscs.TV. The coverage will also be archived and can be viewed later.