2013 Elections Ending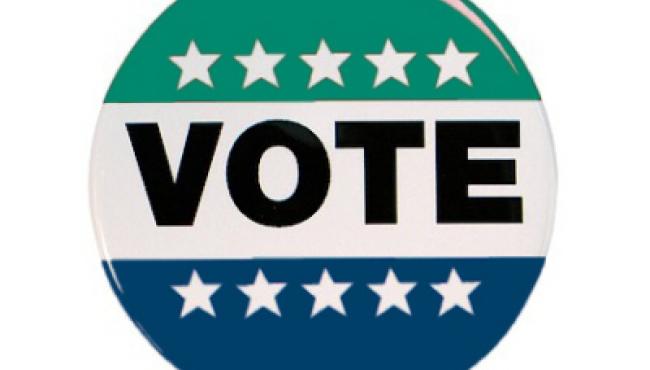 The July 31st election deadline is approaching fast. Vote Now!!!
Elections Process
During the first week of the elections all current members for whom the PDGA has an email address on file should have received an email from our elections service, Intelliscan, Inc. with their PDGA online election instructions including their individual ballot. All members whose email bounced back or who did not have an email address on file, were mailed a postcard with their on-line ballot instructions. 
PDGA Board of Directors Election
In accordance with the PDGA by-laws, there will be two at-large Board members elected this year for the positions currently held by Kevin McCoy and Peter Shive. The two candidates who obtain the most votes in our annual elections will secure office and serve 3-year terms from September 1, 2013 through August 31, 2016.
Some of the Board's main activities include: setting PDGA policies; hiring and supervision of an Executive Director, who is responsible for headquarters, staff, and ongoing operations; financial management including annual budget; identification of responsible future Board members; and representing the membership's visions for the future of the sport and the Association.
Ideally, prospective Board members should have some of the following mix of skills and qualifications: professional experience involving management, marketing, financial, strategic planning, entrepreneurship, and/or the non-profit sector; communication skills in representing the PDGA and in corresponding with members, including access to e-mail; a passion for disc golf; and familiarity with and commitment to the PDGA. Honesty, integrity, openness, and having the time and desire to work hard are key personal attributes.
The seven declared candidates for the 2013 Board election are:
Kevin McCoy, #9453 - Georgia
Matt Peckham, #21325 - South Carolina
Peter Shive, #7240 – Wyoming
Shawn Sinclair, #10819 - Kentucky
Michael Solt, # 32429 – Pennsylvania
Dave West, #752 – Missouri
Job Wilson, #41259 – Kentucky
Board candidate biographies and statements can be accessed here.
PDGA State/Provincial Coordinator Elections
Also on the ballot are the coordinators for these states and provinces: Alabama, Alberta, Arkansas, Armed Forces Overseas, California (North), Colorado, Delaware, Georgia, Idaho, Indiana, Kansas, Louisiana, Manitoba, Minnesota, Missouri, Nebraska, New Hampshire, New Mexico, North Carolina, Ohio, Ontario, Pennsylvania, Quebec, Rhode Island, Saskatchewan, South Dakota, Texas, Vermont, Washington and Wisconsin.
The candidate who obtains the most votes in their state in our annual elections will secure office and serve a 2-year term from September 1, 2013 through August 31, 2015.
Some of the state coordinators' responsibilities include: representing the PDGA in a positive light to members, clubs, agencies, and communities; working with TDs and clubs within their state or province and in adjoining areas to schedule PDGA Tour and other disc golf events; serving as state/provincial liaison to the PDGA Tour Manager in setting the Tour schedule and in addressing and resolving Tour event issues, and voting for and recommending candidates for annual PDGA awards.
State and provincial candidate biographies and statements can be accessed here.
Please Vote!
Please take a few minutes of your time to complete and submit your online ballot. In doing so not only are you fulfilling one of your basic rights and responsibilities as a PDGA member, but you are also demonstrating that the work performed by these core volunteers is important and worthwhile, both for you personally, and for the PDGA and disc golf as a whole.