Am Worlds Begins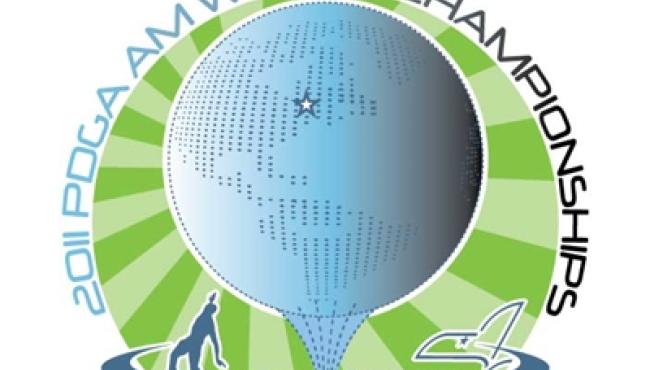 The 2011 Professional Disc Golf Association's Amateur and Junior Worlds Championships are under way this week in Rochester, New York.

455 competitors from eight countries and 41 US states and the District of Columbia are spending a week on seven courses in the Rochester area.  The field includes 41 Women and 414 Men ranging from the age of seven years old to seventy-three years young.

The Greater Rochester Disc Golf Club with Tournament Director Tony Inzana and Assistant TD Gene Beaumont head up a staff of over fifty volunteers making sure the competitors have the time of their lives during their stay in Rochester.  The tournament has evening activities arranged nearby the host hotel each night for the competitors to enjoy when they are off the courses.  These events range from a German restaurant with three bands playing Sunday night to a player's party held at the local minor league ballpark, Frontier Field, on Friday night with an all-u-can-eat BBQ, music and fun, including some of the sport's long-distance arms throwing discs from home plate out over the fence and out-of-the-park.  
The competition started yesterday with the 2011 Junior Doubles and Mixed Doubles Amateur Championships.  With eight teams competing in the Junior divisions, the team of Steven Jacobs and Kyle Chapman won the under-19 Junior division championship; the team of Andrew Coggin and Brock Dowell won the under-16 Junior division campionship; and the team of Drew Mosely and Mckensie Eckeberger won the under-13 Junior division championship.  There were eighteen teams vying for the Mixed Doubles crown, and after two rounds the team of Colleen Thomson and Ryan Gavrick were victorious with a total score of 114.  Shooting three strokes back were four teams that tied for second place.  Those teams were Sandra and David Frazer; Heather Damron and David Muntean Jr.; Victoria Pruitt and Nathan Brewer; and Melynda Apton and Michael Falconio.
Field events are under way today with Putting, Distance, Mini Disc Golf, and EDGE competitions.
Be sure to keep your eye on the PDGA Website for stories, blogs, and photos at www.pdga.com/aw2011
or more 2011 PDGA AM Worlds scores, blogs, stories, and photos, see:
Am Worlds photo galleries at Flickr
Andrew "Big Dog" Sweeton