2008 Japan Open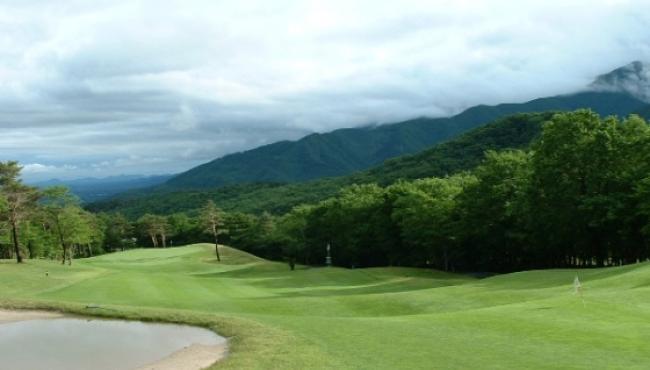 Hero Disc Japan, in collaboration with Innova Champion Discs and Hero Disc USA, is pleased to announce a premier disc golf event; the 2008 Japan Open. From June 07"15, over 100 competitors from eleven different nations will be converging on the spectacular Robert Trent Jones, Jr.-designed course at the Nasu Highlands golf resort in Tochigi, Japan, about 180 kilometers northeast of Tokyo. At stake is a total of ¥4,000,000¥ in prize money (approximately $40,000US). Under the leadership of Kozo Shimbo, a member of the Disc Golf Hall of Fame, Hero Disc has grown this event from its humble beginnings in the city parks of Tokyo, to the premier international disc golf event it is today.
Much of the Japan Open's success has been achieved by embracing the long-time American sports and recreation icon, the Frisbee®, while at the same time grounding the event in a celebration of Japanese culture. The Japan Open is much more than a disc golf tournament, explains John Ahart, tournament director for the event's 2008 edition. From the moment they land at Narita, and throughout their entire stay at the world-class amenities in Nasu Highlands, disc golfers enjoy a complete Japanese experience. That experience includes their travel within Japan, choices of cuisine, entertainment options, and exposure to Japanese philosophy and other sporting endeavors. "Of course the cash prizes matter to the world's most elite players, but the overall impact of the event creates lifelong memories that money can never buy" Ahart said.
Now in its 13th year, the Japan Open runs only every other year, since the planning and preparations are so intensive. It will be the richest in its history and features the largest international disc golf field ever assembled in Japan, with players coming from as far as Uganda and Canada, and as near as Korea and Singapore. There will also be a strong Scandinavian contingent making the trip to Japan.
No less than twelve reigning, or past, PDGA World Champions will be enjoying the three days of competition on the Jones-designed facility, which will be transformed into a 27-hole disc golf course from its 18-hole ball golf layout. Players will play one round each day during the tournament from June 12"14, with the top four male and top four female disc golfers participating in a final nine holes. In 2006, these final nine holes allowed California's Steve Rico to catch up and surpass Oregon's Avery Jenkins on his way to the previous Japan Open title.
For news and stories, scoring updates and photos of the 2008 Japan Open, please visit the event website at www.japanopen.info.